The Jabulani Sustainability Vision 2020 – 2040
by jabulanisafari
As part of the Jabulani Portfolio, Jabulani and HERD Trust have set a plan in motion to guide us as close as possible towards a carbon neutral future by the end of 2040.
Our objectives subscribe to the Sustainable Development Goals (SDGs). The United Nations adopted these Global Goals in 2015 as a universal call to action to end poverty, protect the planet, and ensure that all people enjoy peace and prosperity by 2030. We have implemented several sustainability projects at Jabulani and HERD Trust in order to achieve these goals.
Our work involves so much more than rehabilitating and reintegrating elephant orphans, which we are most known for. Both Jabulani and HERD Trust are driven to help uplift and develop our surrounding environment and local communities in sustainable ways, to expand our sphere of influence and impact to incorporate not only our elephants, our people and our land, but those around us too.
Our reserve enables us to give the rescued elephants a safe and natural home, where they can move between wilderness and their homestead. It affords us the chance to give the elephants the experience of roaming in Big 5 territory, while being guarded by dedicated carers. And it creates the opportunity for greater conservation and community development, a model of sustainability as we work towards a cleaner, happier and more harmonious world.
Our passion and commitment for conservation started as far back as 1991, when the Kapama Private Game Reserve was founded.
Initially this land only consisted of three cattle farms that where joined, spanning no more than 6 000 hectares. Today the reserve stretches over more than 12 000 hectares of wilderness, and is home to a wealth of wild animals and birdlife.
To be sustainable as a company, especially one that supports many people, elephants and other wildlife, we need to have a sustainable business model. In 2004, the lodge, Jabulani, was built to sustain the rescued elephant herd, with proceeds from tourism assisting with the care and management of the herd.
In 2021, a decision was made to move the Jabulani elephant herd and HERD Homestead operations (formerly known as the Jabulani stables) together with HERD Orphanage, under the umbrella of HERD Trust, which is a registered PBO and NPO. This allows for public funding to help us support and protect the well-being of all the elephants.
Our story began in June of 1997 with a male elephant calf that was rescued after being trapped in a silt dam close to a mine in Phalaborwa, in the heart of the Limpopo Province.
This calf, today named Jabulani, was nursed back to health and hand-reared by Lente Roode, the founder of Camp Jabulani and mother to Adine Roode, and her team of round-the-clock caretakers. When Jabulani came of age in the year 2000, after being weaned from his milk formula, the time had come to introduce him to the wild elephant herd in the Kapama Private Game Reserve. Several attempts to reintroduce Jabulani into the herd failed time after time, as Jabulani kept returning to his human herd and being rejected by the wild herd. Jabulani was left to go without elephant companionship, but not for long.
In March of 2002, the Roode family was informed of a herd of trained elephants, then used for elephant-back safaris, that were on a list to be culled, due to the forceful expropriation of the land they roamed on. In a week-long operation, the entire herd of elephants, with a handful of their carers, arrived in South Africa.
A structure, referred to as the stables, was erected in record time to house the herd in a similar structure as to what they were used to. Jabulani, residing at the Hoedspruit Endangered Species Centre (HESC) or "Hoedspruit Jagluiperd Projek – HJP" at the time, was introduced to this herd of elephants. Tokwe, the matriarch of the herd, adopted Jabulani.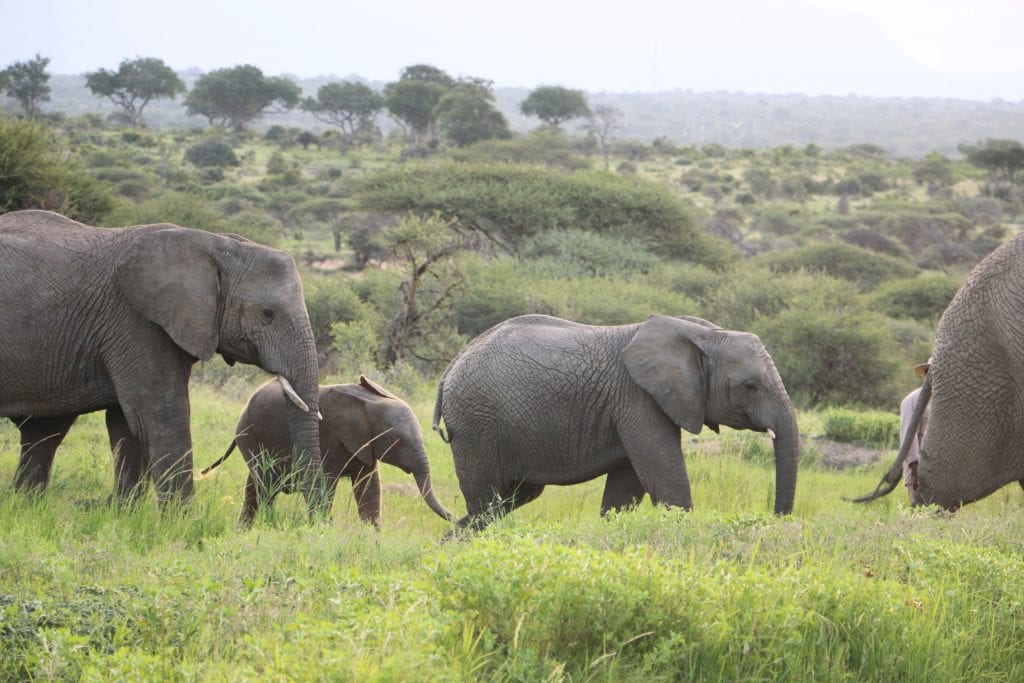 From that day, the herd became known as the Jabulani herd.
A decision was made to construct a luxury lodge that would host guests to help financially support the herd and the immense cost of caring for and protecting them. In 2002, Camp Jabulani opened its doors.
Camp Jabulani transformed over the years to adopt a proactive ethical management style to adjust to growing elephant numbers in the rescued herd and to follow the International Union for Conservation of Nature (IUCN) standards and Department of Environmental Affairs (DEA) norms and standards.
Camp Jabulani soon became known as Jabulani and with its adaptable management style and planned a new future for this growing herd.
Ultimately, these gentle giants will likely be reintroduced into an all-natural system, without human contact. Keeping this in mind, HERD (Hoedspruit Elephant Rehabilitation & Development) was founded in 2019 as South Africa's first dedicated elephant orphanage, the platform for this monumental shift. A shift that brings us one step closer to reaching our sustainability goals.
HERD Orphanage was built in 2019 in response to a growing number of young orphaned elephant calves that need a place of rehabilitation and more importantly, an existing herd that will accept them unconditionally.
The Jabulani herd is now a family of 16 elephants, orphans or those born to them, who have found a home with each other.
Follow our blog for more details.