The Finest South African Kosher Meals Imagined – In the Wilderness
by jabulanisafari
Jabulani lodge to launch fully-equipped kosher kitchen in Big 5 game reserve
Following great demand for kosher cuisine from visiting safari guests, we will be launching our own kosher kitchen, to better cater for Jewish diners. A kosher kitchen is a kitchen in which food is prepared according to the Jewish kosher dietary laws.
Our Relais & Châteaux accredited lodge will dedicate space to two kitchens strictly for kosher food. One side will be for dairy (Milchik) only and the other side for meat (Fleischik) only. Each kitchen will be fully-equipped with brand new well-labelled equipment. This includes new plates, cutlery and tableware.
Executive Chef, Alex and his team will manage the running of the kitchens. Alex says, "We are excited to expand our guests' desires in all ways possible. We hope to see more Jewish guests and to welcome them into our home."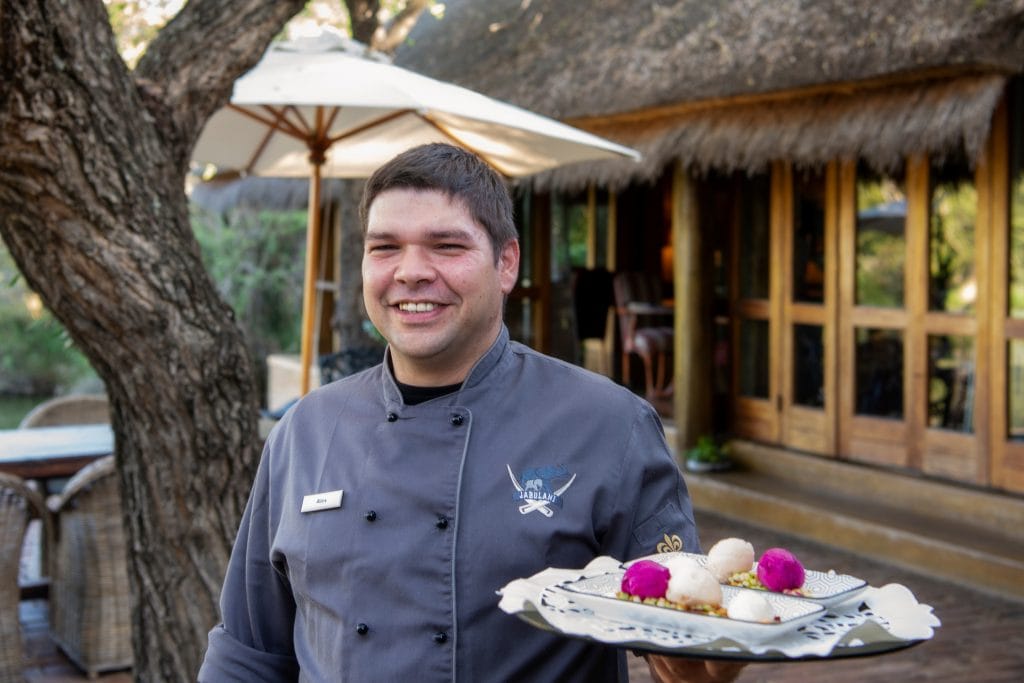 Guests will be able to bring their own kosher chef to the lodge, should they wish, to work alongside our Executive or Head Chef in creating some of the finest South African kosher meals imagined. We source top local kosher products, including biltong, a variety of meats, fresh produce and chocolate.
We are able to provide a Mashgiach where needed. Alternatively guests are welcome to bring their own Mashgiach to the lodge. The kitchen will be approved by the visiting Mashgiach or the head of the family staying at the lodge to ensure that it remains up to kosher standards.
This new addition to Jabulani acknowledges the importance of inclusivity and catering for all needs, as much as possible. The Jabulani team hope to encourage more Jewish travellers to enjoy a comfortable, personalised safari at the lodge, in a supportive and welcoming environment.