Jabulani Secrets | A Q&A With Executive Chef Alex
by jabulanisafari
Meet our Executive Chef, Alex van As! Alex has been in our team for many years and is part of the Jabulani family, having shared so many meaningful and memorable experiences with our team and our guests over the years. We're so grateful for his creativity and leadership in the kitchen, creating dishes that carry our soulful Relais & Châteaux safari experience a step further. Get to know Alex below!
Has food always been a big part of your life? Where did your interest in cooking come from?
Indeed, food has always been a big part of my family. We all love to cook and to be creative with food. My mother also wanted to pursue a career in cooking, but she never had the opportunity to do so. I've always had a passion for cooking ever since I can remember.
What is the meal you most enjoy cooking, and why?
It all depends on the mood I am in. Sometimes it is as easy as a Caesar salad, other times it can be bit more complicated like making Confit Duck Leg. No matter what I cook I enjoy it and will always try and make it as special and as beautiful as possible.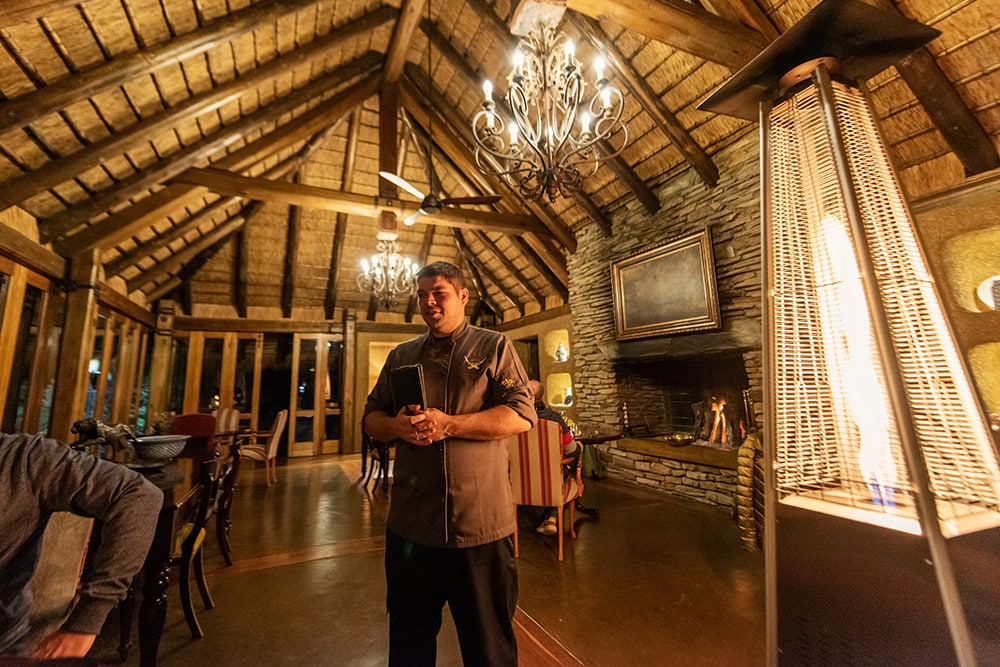 How do you handle stress in the kitchen?
My guidelines for handling stress are: step back, take a few deep breathes and start again. Always think before you do or speak. And try to stay ahead of everything. Ask for help wherever needed. At Jabulani there is always someone who is willing to help.
What inspires you in life and work?
Working with my hands gives me great joy, whether it is cooking at work or at home, or making model ships and doing aquascaping in my off time. I have the freedom to be creative and learn new techniques as I go along.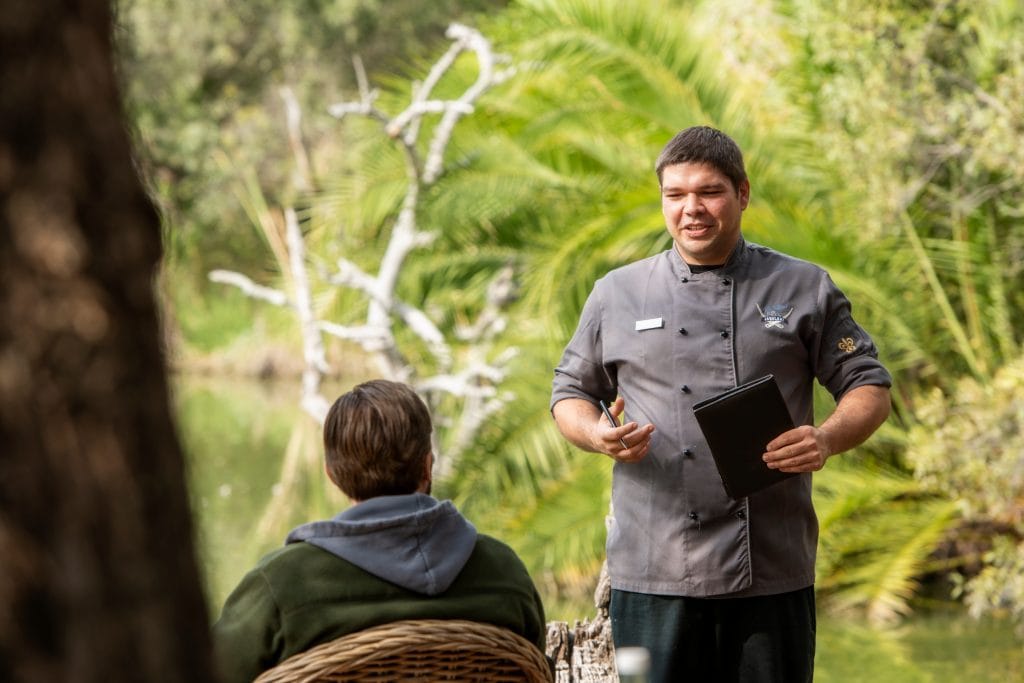 What makes the Jabulani kitchen different from others?
We have the freedom to explore, with a wide range of fresh local and sometimes new ingredients. The chefs get to meet the guests and interact with them as we go out and present the menu. We only have a few chefs and are all very well skilled in what we do. You can rely on any one of us to run any section in the kitchen.
How has your outlook on food and cooking developed while working at Jabulani?
Working myself up to become the Executive Chef at Jabulani, I have developed in all aspects. We have a lot more variety of fresh local and different ingredients to work with. Having more international guests, we try and incorporate our local cuisine with a wide variety of international cuisine, creating the most amazing food fusion.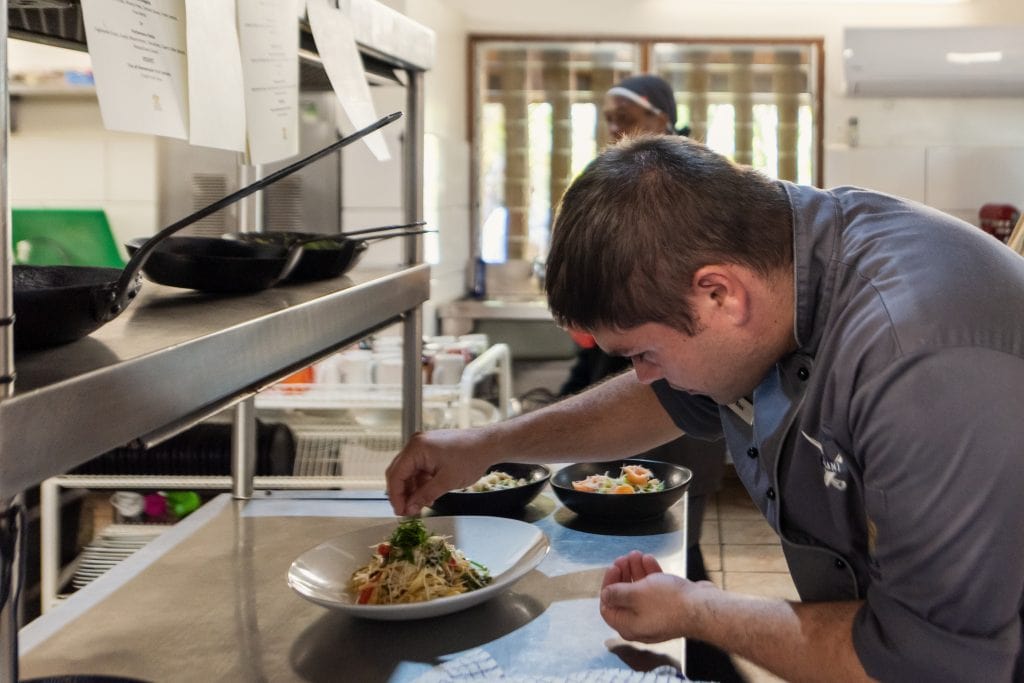 What are the moments of living and working at Jabulani that mean the most to you?
Besides the fact that we work in the bush with plenty wild animals that I have learnt so much about since I started working here, we also home a herd of 16 elephants. It is truly mind-blowing and gives me chills every time I realise where I am. From the moment I started working here it has felt like home and the people I work with are like family.
Is there anything that you've learned as a chef that you think helps you with other aspects of your life as well?
Respecting the people you live and work with. Budgeting for more than just tomorrow. Communication will help you anywhere you go. How to handle stress. Quality is better than quantity. And many more.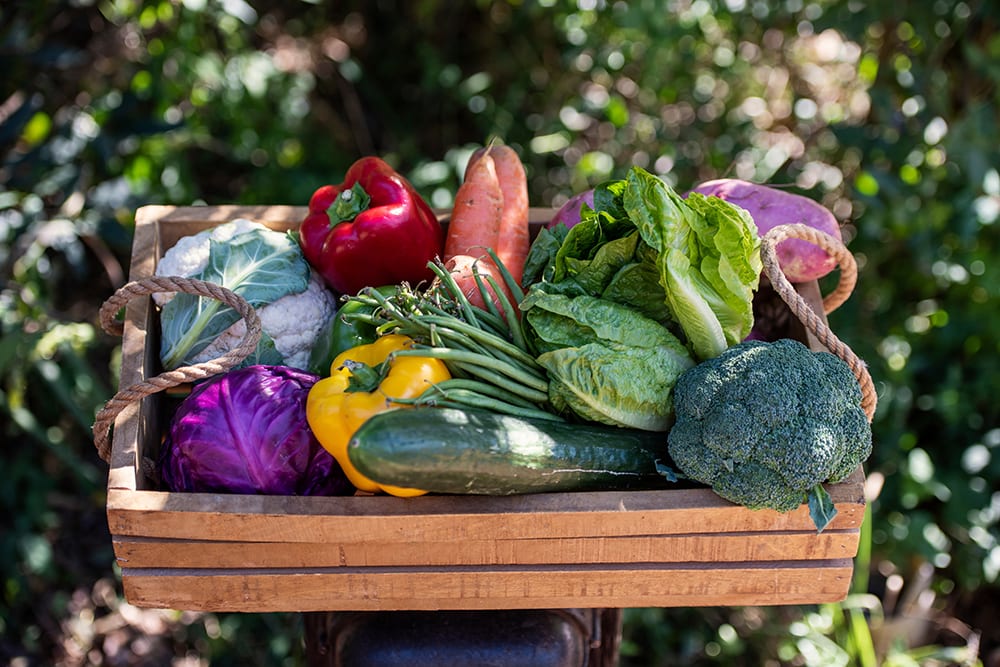 Best meal and drink on the menu at Jabulani?
All the food is amazing, but if I had to choose it would be the sous vide pork belly or the springbok wellington. For dessert, definitely the chocolate fondant and drink, I have to say we make the best cappuccino.
How do you believe places like Jabulani can help make the world a better place?
There is so much that you can learn from each individual person working here. We try and give guests the best experience we can by incorporating a celebration of all that is local – along with lots of elephant wisdom. We also have multiple recycling projects going on behind the scenes, trying our best to create less waste and to work more sustainably.