Community | The Jabulani Sustainability Vision: Part 5
by jabulanisafari
"I alone cannot change the world, but I can cast a stone across the waters to create many ripples." – Mother Theresa
Every action has a reaction and we strive to ensure our actions create a lasting, positive impact in our world. Along with sustaining and protecting the elephant herd in our care and new orphans, we work to make a positive impact and to show how elephant conservation can contribute to the greater community, to show local people the value of elephants. We work to enlighten people about the remarkable elephant species and the threats these animals face. Our local community is our ultimate partner and vital for the holistic management of our precious natural resources.
As rural communities and conservation areas grow closer to one another, a sharp increase in human-animal conflict has been observed. One critical aspect in addressing human-elephant conflict is through education and creating awareness.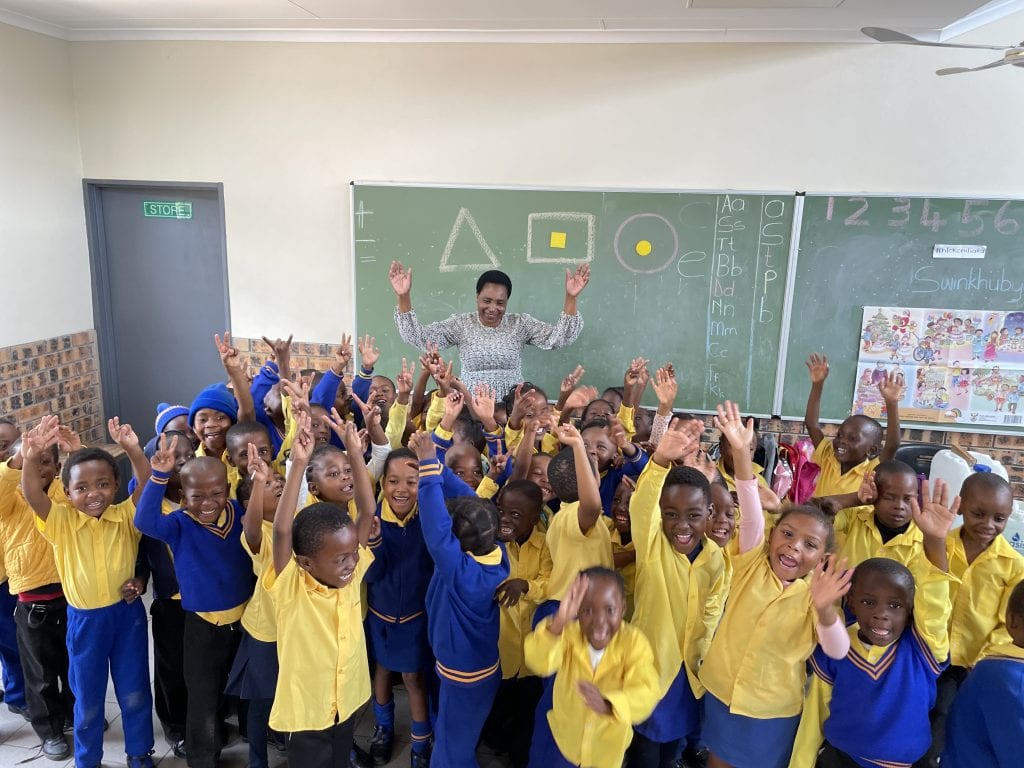 Little Learners
Jabulani and HERD have partnered with Mpisi Primary School in Acornhoek. We have started working with the 4 to 6-year-old groups in Grade R and Grade 1, as this is one of the critical age groups where children are the most receptive to new ideas.
The majority of these children have never seen a wild animal in their lives. Through environmental education we are introducing pupils to elephants, and through elephants, we introduce them to environmental principles.
We will be developing an environmental education programme that will include all the grades through to high school. With this we also want to introduce learners to potential careers in conservation management. We will be keeping a keen eye on learners showing potential, with the possibility of employment on the reserve.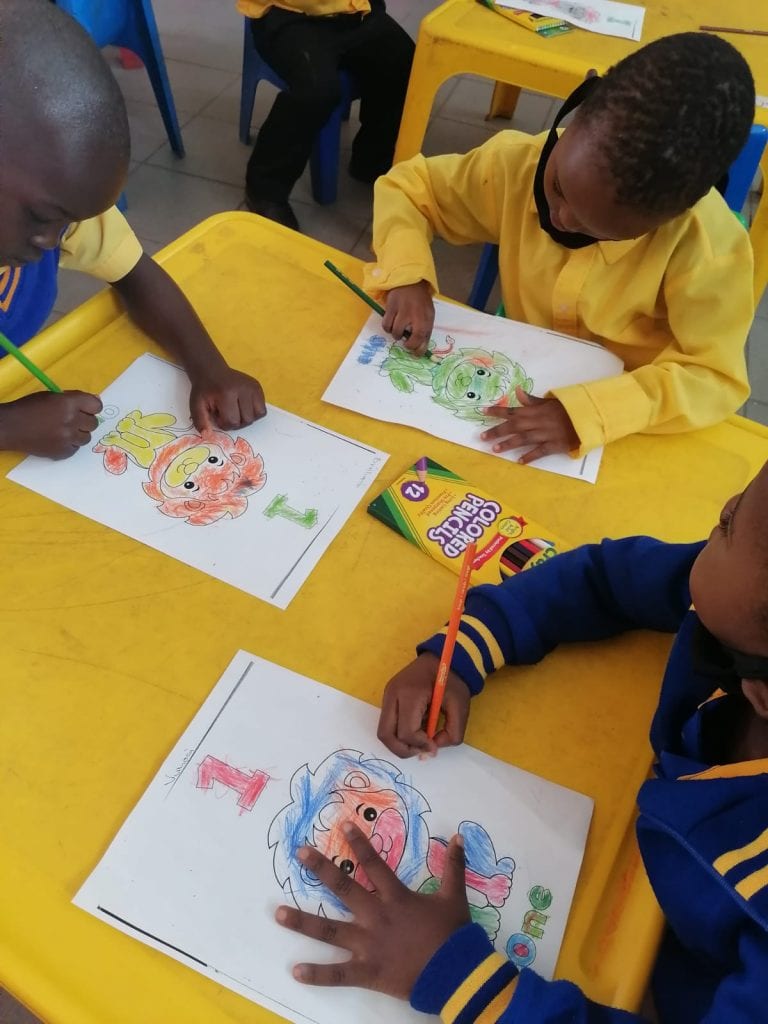 Nutrition Programme
To complement the educational development of children, we are also looking at their physical well-being and development.
One in three children in our country suffer from permanent developmental damage due to malnutrition. This was before the COVID-19 pandemic. With the pandemic this number is expected to rise dramatically. Malnutrition causes irreversible loss of physical and cognitive ability among children.
The children at Mpisi Primary School are provided lunch at the school. These lunches however do not include any meat or other substantial proteins. We have partnered with Save A Life to introduce the Nkosi Superbar at the school. The Nkosi Superbar consists of 24% protein (as much as two chicken wings), 28g carbohydrates (as much as two corns on the cob) and 11g fat (as much as three quarters of an avocado), along with many other macro nutrients.
Initially the Nkosi Superar has been rolled out to the Grade R group, consisting of 160 pupils, but the goal is to expand to include more grades in the school. These pupils receive the bar three times per week alongside their daily meals. Most importantly, the Nkosi Superbar does not replace the daily meals but rather supplements it and is given every second day of the week. The children will be measured and weighed, with values being captured on a database and constantly compared with global averages, to determine the efficacy of the bar.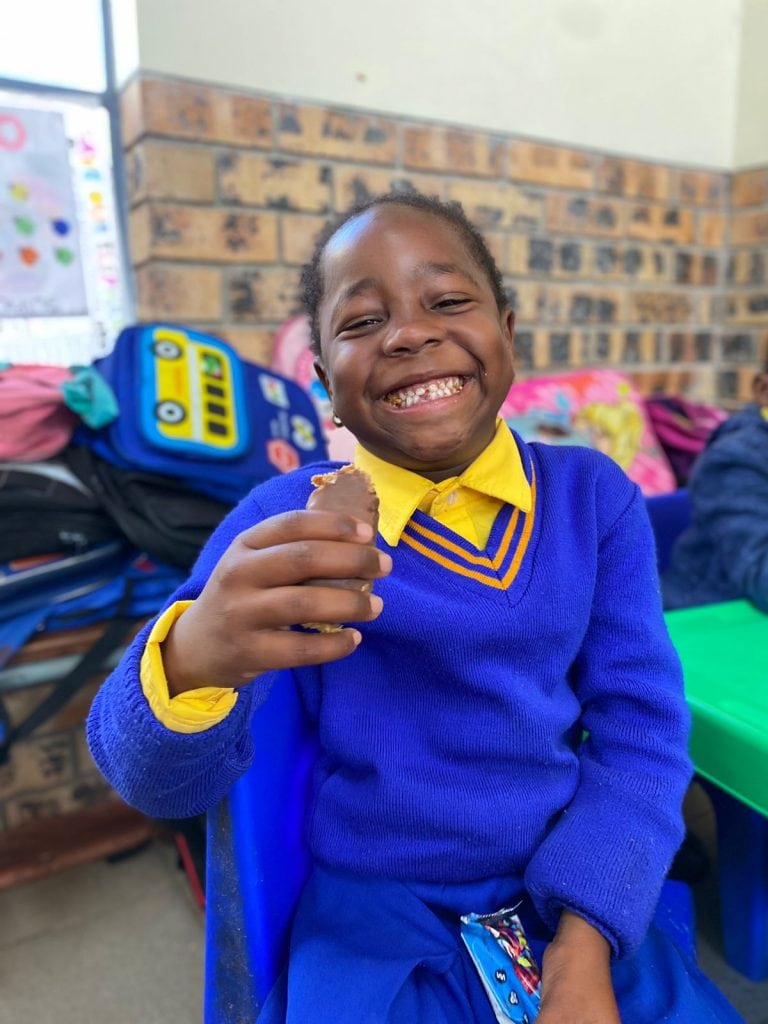 Pack for a Purpose
Jabulani and HERD leverage a proud partnership with Pack for a Purpose. This partnership encourages travellers, namely guests staying in the lodge or patrons visiting HERD, to utilise a small space in their suitcase to bring items for charities in need, and to make a positive impact in the communities they visit.
The four projects that we support through Pack for a Purpose are:
Each of these projects has a list of essential and dream items that assist tremendously in their daily operations. From medical goods to art supplies, clothes, toys, and books; every item that guests bring along on their trip will make another person (or little elephant!) extremely happy. We rely on the goodness of guests to be able to help support these four projects through these wishlist donations.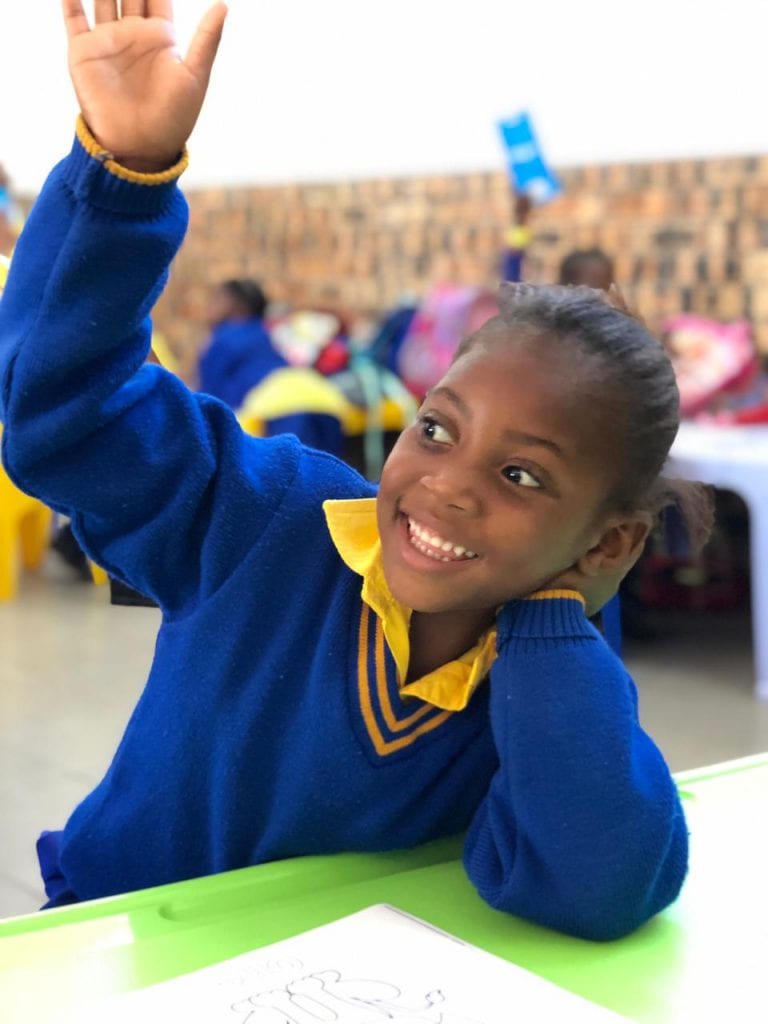 Employment Opportunities
Along with education, employment is one of the most powerful forces of positive change.
By offering employment to our local community, we not only help those individuals fulfil a bigger purpose, but also give them the ability to support their families. But it does not stop at simply filling a role. At Jabulani and HERD, we believe in upskilling through offering various opportunities for training and growth. We seek to empower and educate local communities about our conservation objectives. This, in turn, benefits sustainable economic and social development locally.
With our team of community members as elephant carers, we work to achieve long-lasting success, as being a carer is a career that spans decades.
There are critical roles on a grassroots level that need to be filled to ensure that the integrity of the natural environment stays intact. One example is the role of a skilled tractor driver on the reserve. A skilled tractor driver, through effective use of a drawn implement, has the potential to prevent erosion through thoughtfully implemented road maintenance infrastructure. The same can be said of an anti-poaching ranger; that a passion for nature can prevent the loss of precious wildlife. Incubating a positive attitude and passion towards the natural environment will help to fuel these careers with passion that will drive change.
At the lodge, staff have the opportunity to grow in their roles and to develop new skills that enable them to take on new jobs with a greater responsibility and better income to support themselves. For example, a housekeeper has become a spa therapist, a staff cook has moved into the role of a housekeeper, and a ranger has grown into the position of assistant lodge manager.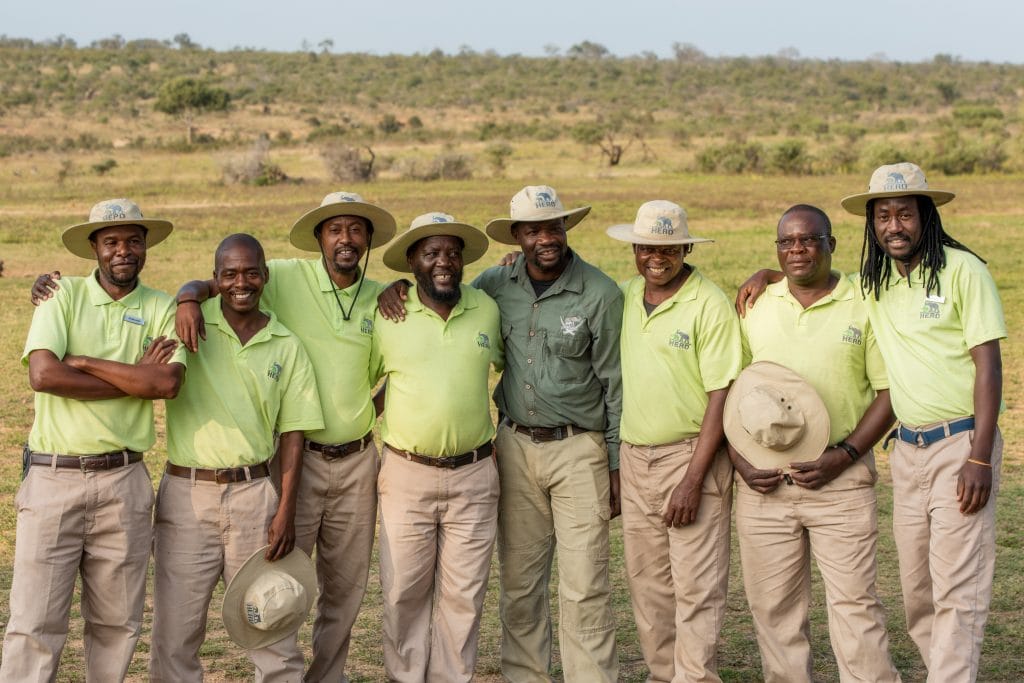 JabuLadies
The JabuLadies project was started as a women empowerment project by Jabulani owner, Adine Roode. The purpose was to equip ladies in our local community with skills that can be used to create products that can serve as a source of income and skills that can be taught to their children.
Initially it began as an embroidery project, where the ladies were taught to make bookmark-sized embroidery pieces. We worked closely with local embroiderers, Kelly Fletcher and Dana Biddle from Colorspun, a yarn supplier, as well as Emetia Pretorius, who assisted us with the initial design. The ladies were taught by JabuLadies project leader, Miriam Mathladisa.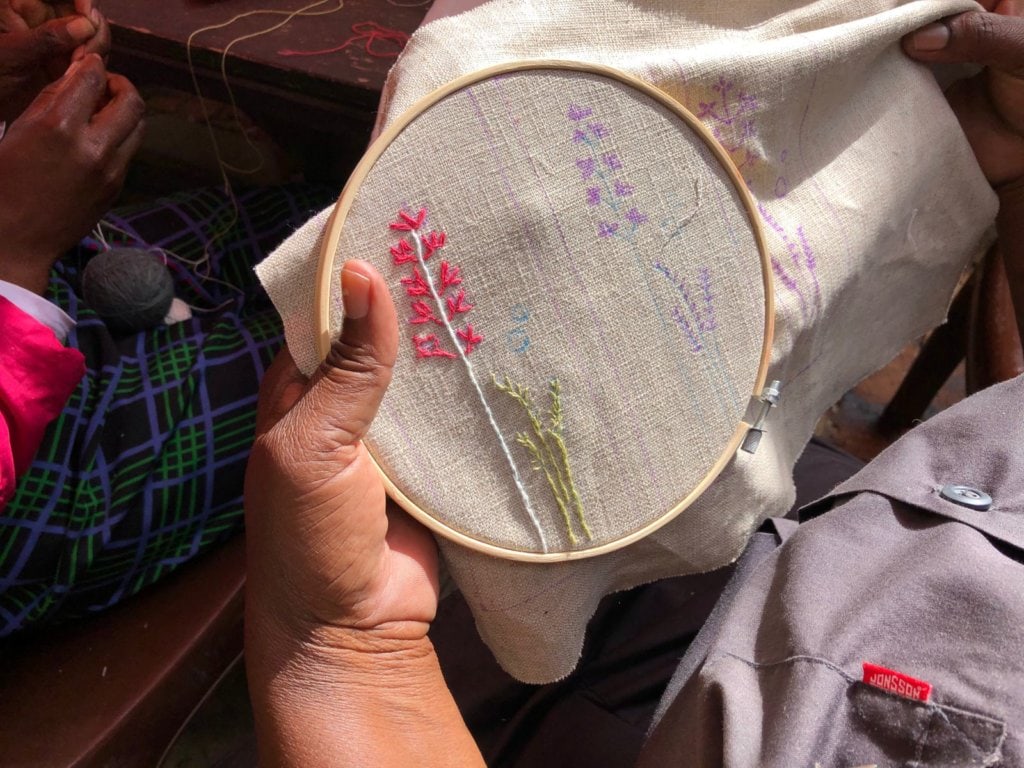 After mastering the skill, the JabuLadies were taught to make larger placemats that included more complex embroidery work. Riding on the success of this, we expanded into an interesting new avenue: the making of elephant dung amenity soap and elephant dung paper. Our aim is to expand this enough so that the ladies can turn their skills into a micro-enterprise of their own.
Alongside the many things that the JabuLadies are already involved in, they are also the main drivers behind our grasslands restoration project. The ladies were given simple on-site training in the purpose of the activities, such as brush-packing and the general use of hand tools.
The ladies are paid for their work and the products they create are sold in the lodge's curio shops and online and are used as turn-down gifts in the lodge suites.