Adine's African Foodie Favourite ~ A Safari Rusk Recipe #AfricaDay
by jabulani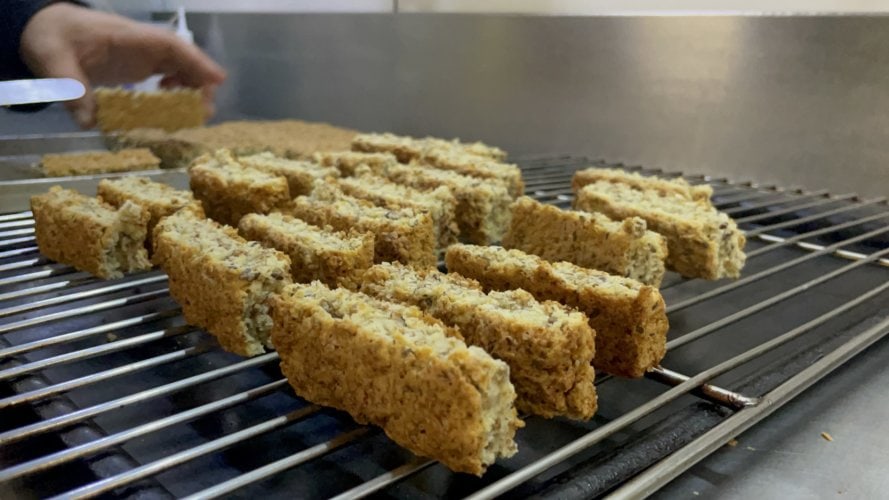 For Africa Day at Jabulani this year, our team of non-chefs have switched hats with our chefs to create their favourite meals – the dishes that remind them of home here in Africa!
While we are based in the southern tip of the continent, with all of our team members coming from southern Africa, whether South Africa or Zimbabwe, many of the dishes we featured on Africa Day are enjoyed across not only the continent but the world. A few though remain very local and true reminders of home, sweet, tasty home.
Adine started Africa Day off with a recipe for a true bush essential, the best way to start any safari morning, whether in Kenya, Botswana or here with us at Jabulani, South Africa – the rusk!
Adine's Jabulani Rusks combine self-raising flour, nuts, salt, brown sugar, all bran flakes, cultured buttermilk, eggs, oats and butter, which are mixed together. The mixture is then placed into a baking tray, pushed down neatly with a rusk-cutter placed on top, to create perfect rectangles. Remove the cutter and place in the oven, as Adine advises in the video above, and once baked and crispy, the rusks are ready to be lifted out of the tray and into your pockets for the morning's first game drive!
This is just one of the tastes of Africa that warm our hearts and spirits in the bush!
"Food brings people together on many different levels. It's nourishment of the soul and body; it's truly love." ~ Giada De Laurentiis