2 Nights, 3 Days, 5 Stars, Infinite Memories
by jabulani safari blog
Blog Post by guest traveller, Nicole Billson
Approaching the Kapama gate and entrance to Jabulani, my camera phone was already hanging out the window to film the ride to the lodge. I wanted to capture every moment. But on arrival, I was so mesmerised, as Ruan walked up to us with cold towels and a big smile, that I completely forgot about photographing anything. As we approached the lodge, we spotted a herd of grand buffalo drinking from the waterhole, metres from the outdoor dining area.
We sat down to wonderful vegetarian food while watching giraffe and buffalo quenching their thirst. I couldn't help but lift my phone to record the moment. Every now and again, the rangers would remind me to relax and enjoy myself – without a camera in my face. I was too excited in the beginning and didn't listen to them of course, but I understood.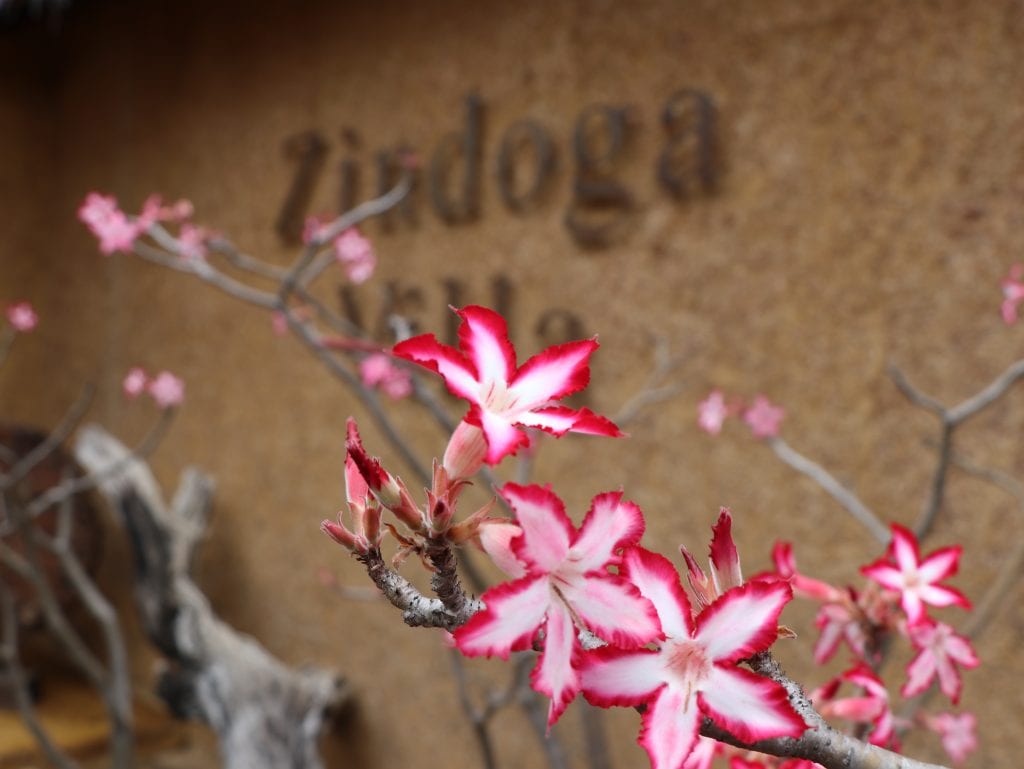 Swaying gently on the bridge en route to the Zindoga Villa, we ambled past the spa and gym, and followed the winding path to our suite. "Please can I live like this forever?" I wanted to ask. There were so many beautiful living areas, I didn't know where to start relaxing…
We were soon whisked off for our elephant experience – an experience that will last forever in my heart. When Sebakwe walked towards us, my heart started to pound, my palms got sweaty. I felt as though everything I had ever thought about elephant was wrong. They are 5000 times bigger than I imagined, at least when they are so close, compared to when you pass them in a game vehicle. They have the most extraordinary characters, which differ from elephant to elephant.
My heart was sold on Somopane. He was feisty and had attitude. When I didn't give him his snacks quickly enough for his liking, he reminded me with his enquiring trunk. I understood him… as I happily helped myself to a whole platter of yummy goods later. I was in heaven.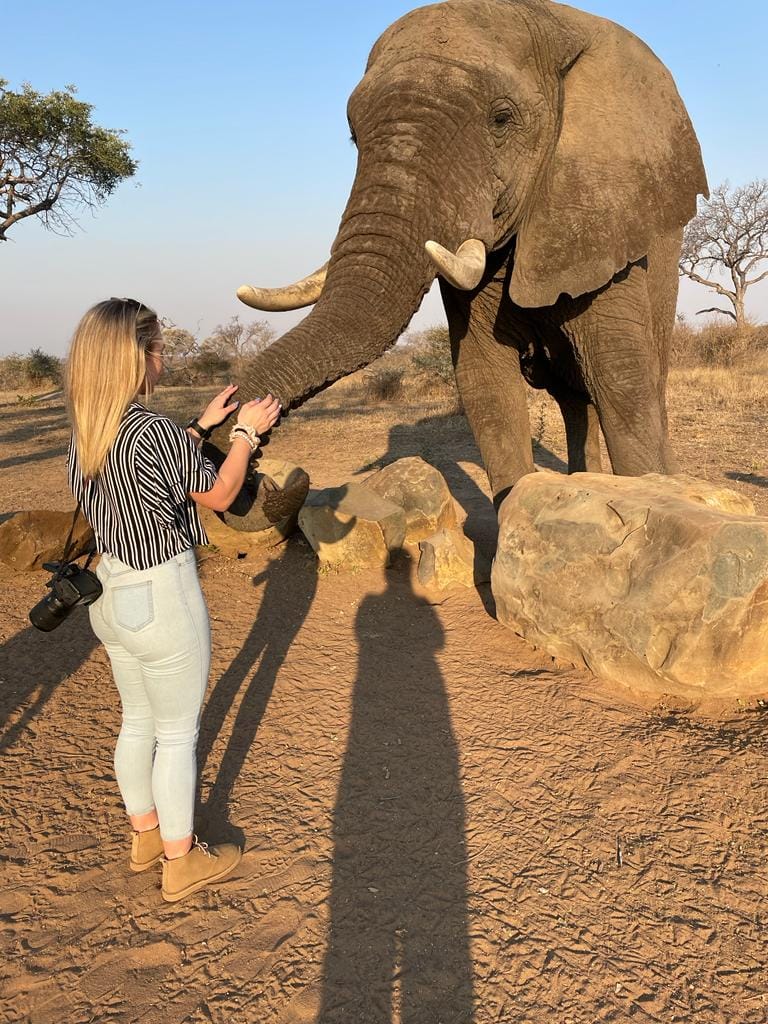 On the second evening, we experienced the all-time iconic elephant walk-by at sunset with even more delicious snacks and the famous JabuGin, made from elephant dung, to quench our thirst from a long day of getting to know the elephants and other wildlife in the reserve. One of my favourite parts of the whole trip – besides the five star dining – was how knowledgeable the rangers were about the animals we encountered, and how they expressed their passion for the bush on our game drives together. They quickly proved that the wilderness takes over and forces you to put the camera down to soak it all in. You can't help it. It's the power of the wild.