Safari Tales of Wild Dog Sightings at Jabulani
by jabulani
A wild dog sighting is a rare and exciting moment for any person, as they are such an endangered species, listed as critically endangered on the IUCN Red List. Discover some of our guides' favourite wild dog sightings at Jabulani below, with beautiful photos taken by Senior Guide, Jason Botes.
Senior Guide Jason Botes writes about his favourite wild dog sighting:
After hearing the wild dogs were on the reserve, we spent the morning tracking them. They were eventually found by another guide but they had been running in and out of the thicket, for the most part, making it difficult to get a good and long view of them. I decided to take the chance and go have a look at what was going on. After arriving at the sighting, you could clearly see the wild dogs had been unsettled and searching for something but we were uncertain as to what, until a hyena came dashing out from behind the pack, carrying one of the young wild dog pups, within seconds the entire pack turned on a dime and ran after the hyena to retrieve the lost member. It was all incredibly quick, within a matter of seconds the chase was done, the pup was taken back and the hyenas had vanished along with the wild dog pack.
The reason this is one of my favourite wild dog sightings is because of the teamwork and care for a lost family member, not thinking about the potential chance of perhaps losing another member but just the moment of what needs to be done.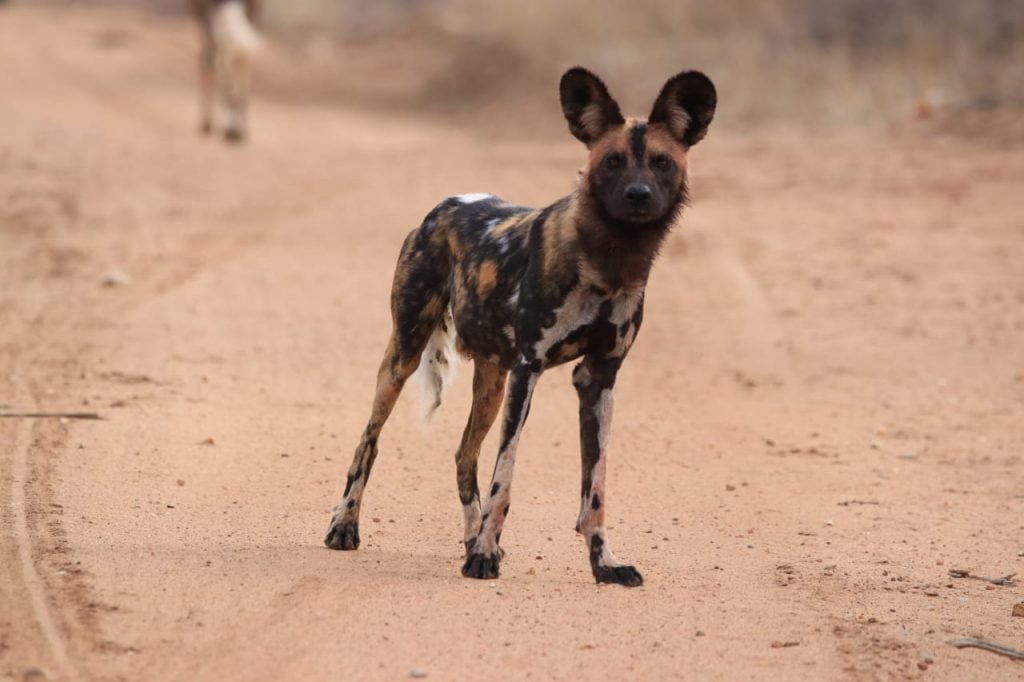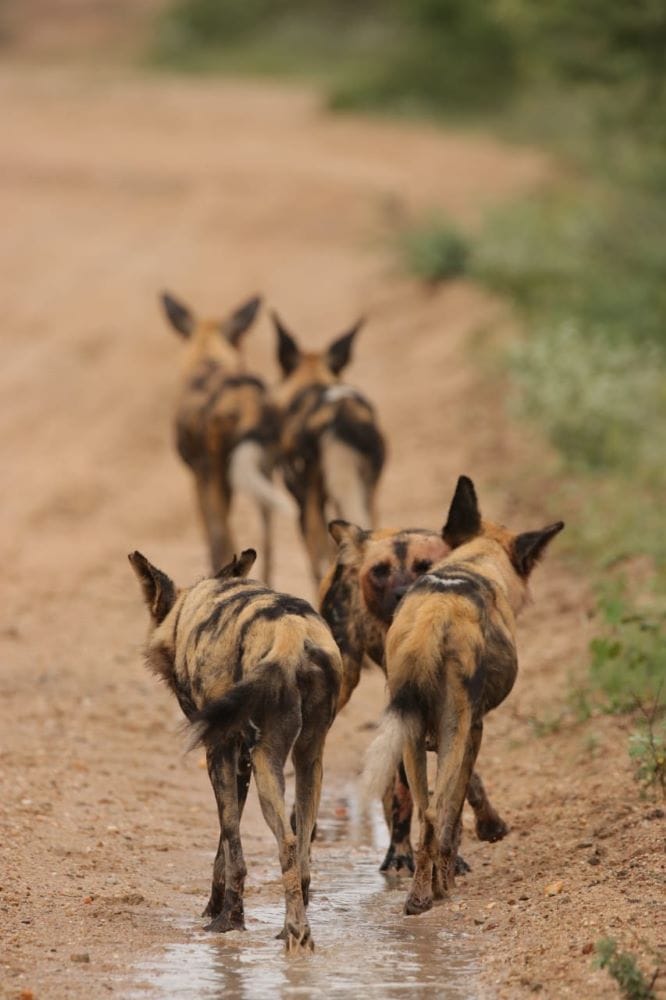 Guide Nathan Newman describes an encounter he had with thirteen wild dogs:
My most memorable wild dog sighting was the first one that I found on a game drive. I had a private vehicle with only two guests, a newly married couple, and their hope was to see wild dogs. Knowing how rare and difficult they can be I was a little despondent. We had an amazing morning finding a mating pair of leopards, and lions on a kill and just when we thought it couldn't get any better, I found wild dog tracks. I showed the guests the tracks and they were fresh. My instinct told me to check the nearest waterhole as there wasn't one very far from us and it was a scorcher of a day.
We followed the tracks taking us straight to a waterhole, as we turned the corner we were in awe seeing a pack of thirteen wild dogs. We called the lodge to cancel breakfast as we had a plan to stick around with them for the morning. Nothing spectacular happened while we were with them, but it was just special that we found them and succeeded in making someone's dream a reality. There is no better feeling.
Guide Ryan Clarke describes his first and most favourite wild dog sighting:
When I was about 7 years old, I was on vacation with my family on safari at one of our favourite places to stay at the time.
We were out on a drive and after some time, far into the distance, I saw a large pack of wild dogs running east to west across the riverbed. I told everyone what I had seen but no one believed me. The dogs were out of sight already and I looked crazy. But I insisted that we go over there and check it out. And so we did, and lo and behold, we found the pack at a den sight with puppies.
The rush of excitement running through me was indescribable! Watching the puppies play and fumble over one another for well over an hour while mom and the others lay down for a rest was one of the happiest memories I carry from my early time in the bush. One I will never forget!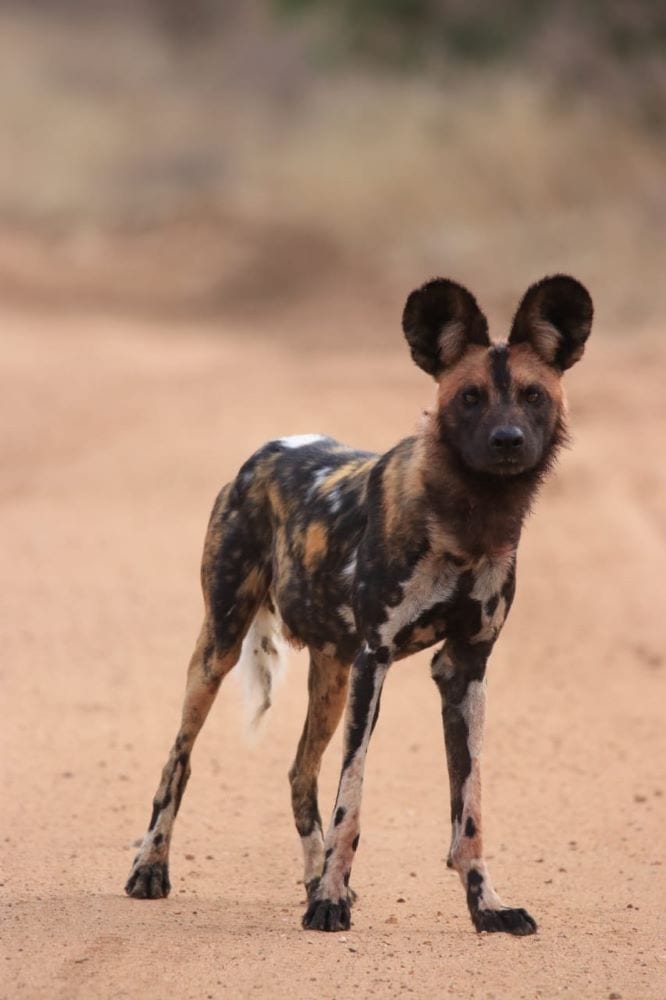 Read more about wild dogs here on our blog and other endangered species here.
Come join us at Jabulani to see if you can spot your own special sighting of wild dogs in the reserve!