Jabulani Secrets Q&A with Lodge Assistant Manager, Elinda van Lelyveld
by jabulanisafari
We would like to welcome Elinda van Lelyveld, our new Assistant Manager at Jabulani and share some insight into her perspective on life and Jabulani with you. With Elinda's experience, and fresh outlook on the lodge industry, we know that our guests will continue to be treated to the most memorable soulful safari. Get to know Elinda in our Q&A below.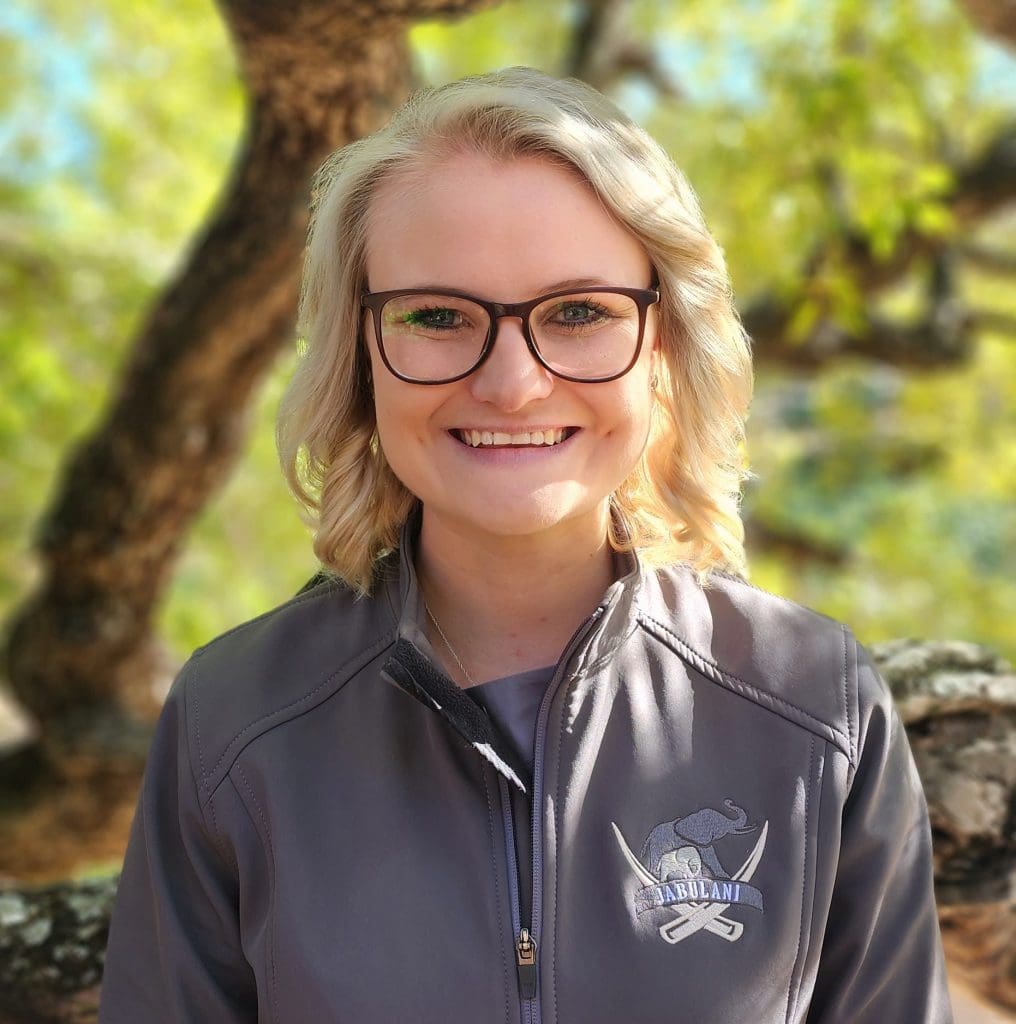 We all have our different connections to nature and the animal world. Can you describe yours?
To me it is about peace. Nature gives me a sense of calm as well as a greater appreciation for everything around me.
How have you developed your understanding of the South African wilderness?
My family are big nature lovers. We have been going to the Kruger National Park since I was very young, and I have enjoyed learning about nature and animals ever since those formative years.
What are the moments of living and working at Jabulani that mean the most to you?
I'm truly appreciative of the relationships between staff, as I have felt right at home here at Jabulani since I first arrived. This is one of the best teams I have ever worked with. And because of the great relationship that the staff have with each other, we can provide an even more excellent service for our guests. We treat each other as family and this reflects with our guests as well.
What unusual things do you love about the wilderness?
That everything has a personality, from each animal to insects, even the trees.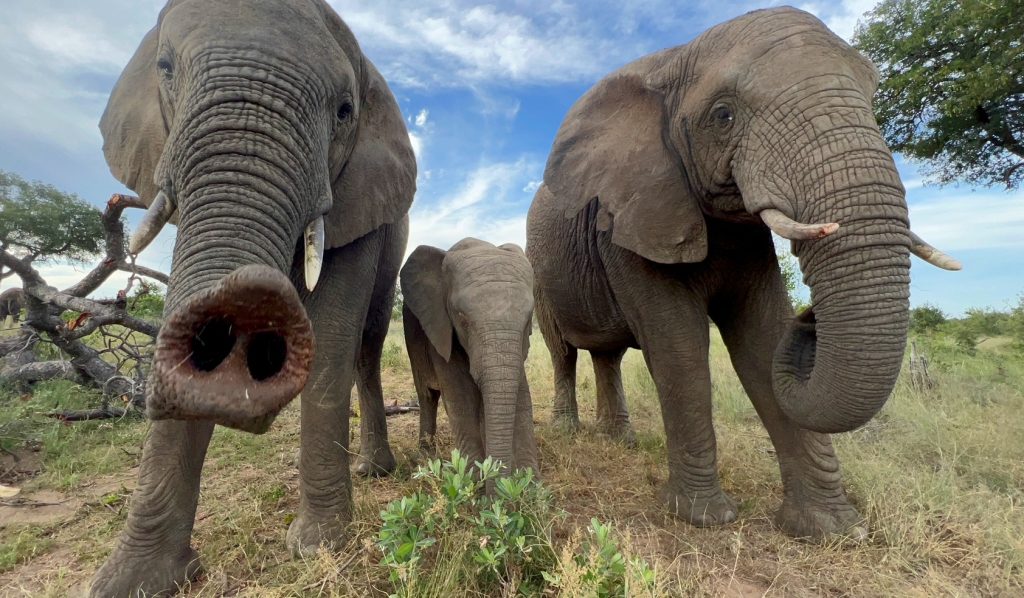 How do you handle fear in the wild in yourself and guests?
For me it's laughter. When checking a guest in and I see that they are a bit scared about going on a game drive or just walking around the lodge, I always make a joke to put them at ease and I ensure them that they are safe. Our staff are trained to read animals and know how to avoid putting anyone in danger.
What are your five important rules to life in the wild?
Always be aware of your surroundings
Always check the inside of yours shoes and never leave them outside
Never leave a window open when you are not there
Always take a step back and appreciate where you are
Respect your surroundings
What inspires you in life and work?
For the majority of our guests, coming to South Africa and going on a safari has been a life-long dream. And being a part of that is incredible, making sure that they have the best experience during their stay with us. To know that I was part of creating a memory that the guest will remember forever is very special for me.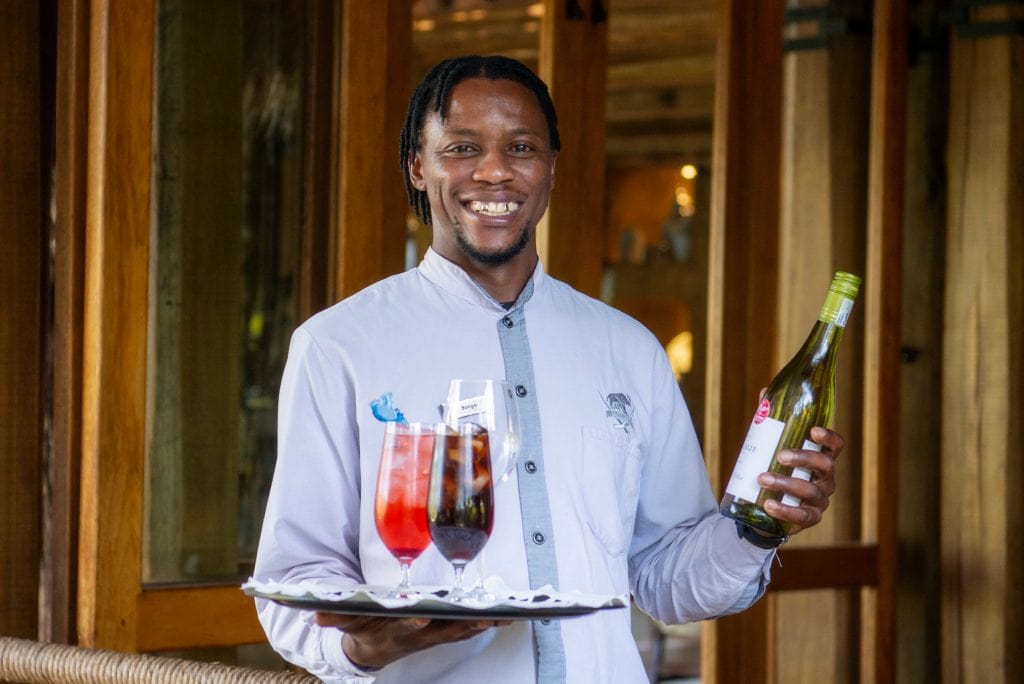 Best meal and drink on the menu at Jabulani?
The home-made lemonades our butlers create everyday for our guests on arrival, as well as the Camembert & Cranberry Baked Beef Fillet, and the Carrot Mash, Broccoli Florets, Patty Pans, Crispy Fried Onions, Buttered Baby Spinach with Red Wine Reduction
How do you believe you can help make the world a better place through experiences and places like Jabulani?
Nature conservation is a big part of Jabulani, and being able to teach others about what we do here helps to share the message of conservation and to inspire the desire to live more sustainably. Through our guests experiencing our wilderness with us, we can show them how and why we protect our wildlife, and give them a greater understanding and will to support wildlife conservation. Education is a powerful tool, but first-hand experiences go even further.