Jabulani Lodge Launches New Two-Bedroom Villa Somopane on World Elephant Day
by jabulanisafari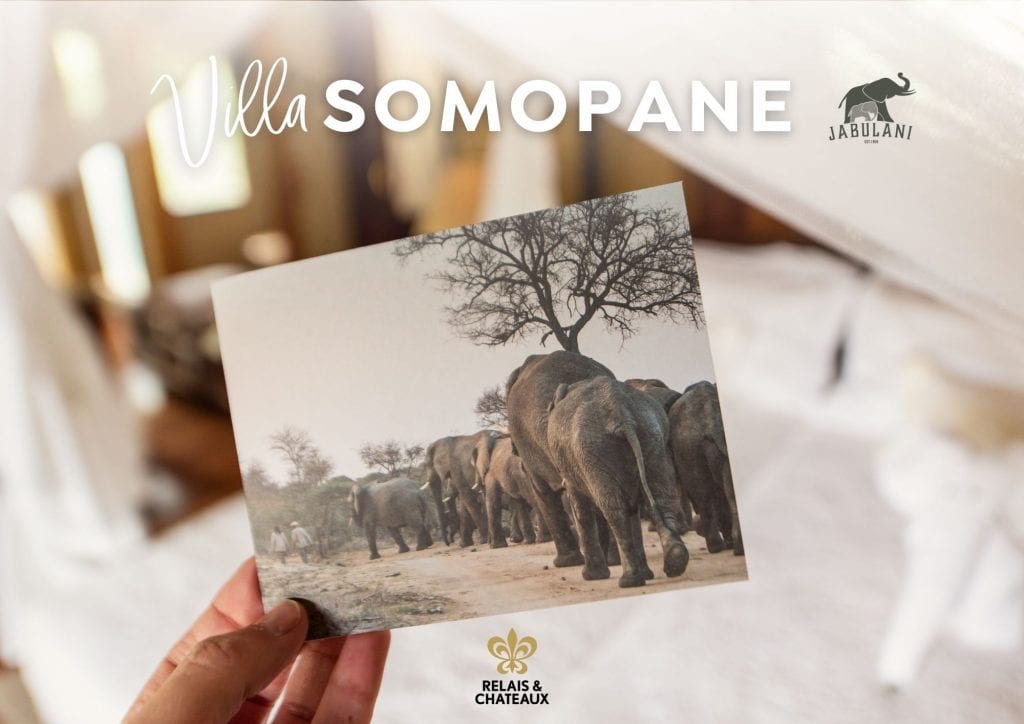 Celebrate World Elephant Day with our new villa, opening in October this year, and named after rescued elephant bull, Somopane. Discover Villa Somopane.
Set in a private wilderness in the Greater Kruger area, our new two-bedroom villa, Villa Somopane, gets its name from elephant mentor and mediator, Somopane, of the inspiring Jabulani elephant herd.
Rescued along with his herd from Zimbabwe in 2002, during the country's violent land reforms, Somopane has become a valued mentor to the younger elephants and a friend to his human carers. Somopane is one of the older bull elephants, born around 1987, and is known as a peacemaker to those who have spent time observing him. With his strength in mediation, he plays an important and calming role in the herd. His focus lies much less in sparring and showing off like some of the other bulls, and more in uniting and pacifying the members of his unique herd. A quality greatly needed in every family. Jabulani lodge owner, Adine Roode, considers him to be like a 'big tusker'. He is confident and comfortable in his own skin, not having to prove himself to others. You will recognise him easily thanks to his beautiful long, thick tusks that protrude impressively before him.
Villa Somopane carries the spirit of this big bull.
Understated, dignified, welcoming and confident in its design and offering, the two-bedroom villa is unlike Jabulani's current suites or the three-bedroom Zindoga Villa. It adds a uniquely modern touch to this Relais & Châteaux safari lodge. Two bedrooms with en-suite bathrooms are separated by a large living area, making it ideal for a family of four or for two couples. The villa holds space for quality time, a peaceful home away from home for each guest.
Elephant bull Somopane enjoys his own company and is often seen independently splashing on the muddy edges of the dam or foraging under the trees alone, but he's just as content to be beside his friends in the herd, such as Setombe, Bubi, Zindoga, and Sebakwe. He has been gentle and accepting of all the orphans integrated into the herd, namely Jabulani, Kumbura, Timisa, and Khanyisa.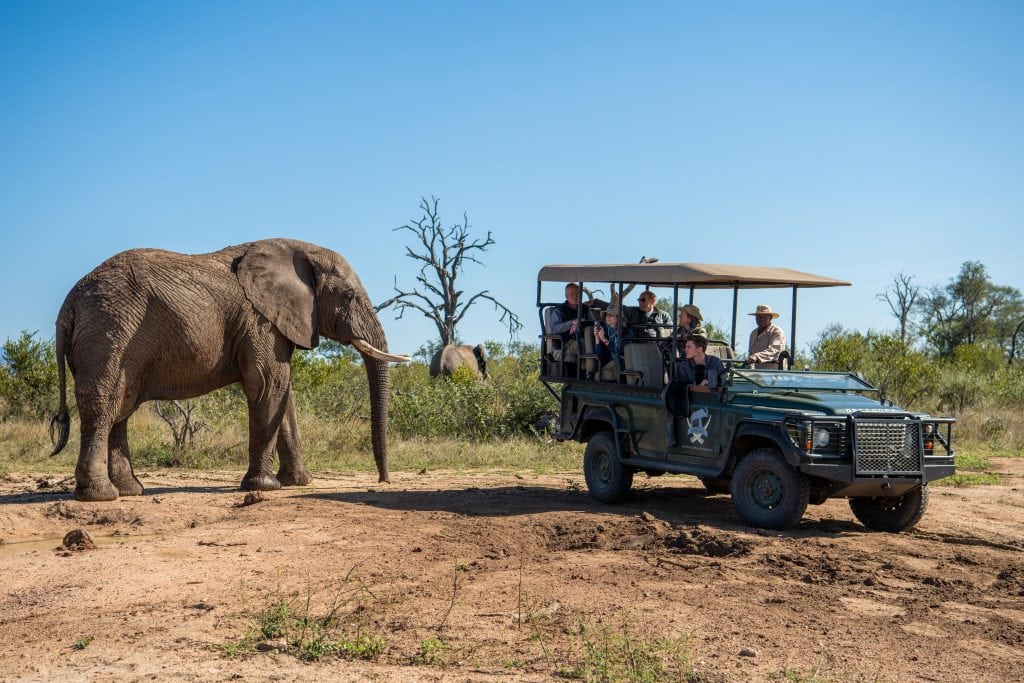 Villa Somopane provides a place for you to do just that – retreat into some alone time or bond with friends or family, as guests find a private piece of the wilderness for themselves. This exclusive villa is designed to inspire relaxation and intimacy, with the raw sounds and sights of safari life merging with comfort at every touch. It includes a private game vehicle and ranger, a plunge pool and a large wooden deck. The two bedrooms are fully air-conditioned, and each bedroom has a king-size bed (with twin bedding optional), freestanding bath, semi-outdoor shower, double vanity basins with locally-made luxury body products, and a private toilet, as well as a fully-stocked mini bar, Nespresso machine, and tea and coffee station.
Just as Somopane is named after areas where mopane trees grow, so you will find this secluded new villa surrounded by indigenous vegetation, with Africa's wild animals and birdlife never far from sight.
This World Elephant Day, Jabulani welcomes Villa Somopane to the Jabulani lodge family and invites travellers to come and experience the spirit of Somopane for themselves.
For enquiries, please contact res@jabulanisafari.com