Tigere Matipedza – Elephant Manager at Camp Jabulani
by jabulani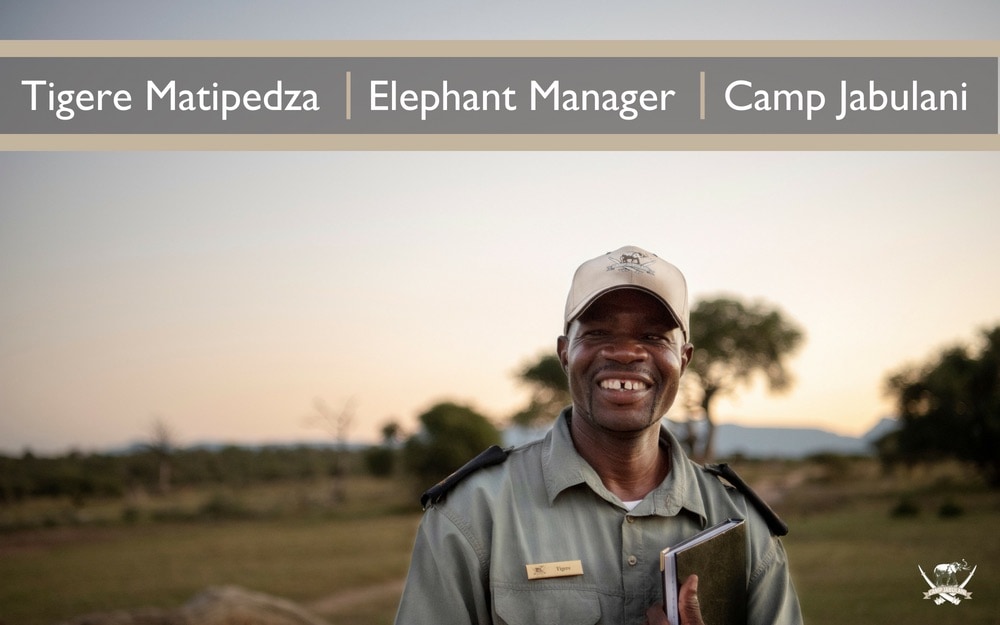 Guests who have visited Jabulani, will be very familiar with a gentleman called Tigere, easily recognisable by his endearing smile and his note book tucked under his arm, which he is never without.
Tigere Matipedza is a very well respected member of the Jabulani management team.  Together with Isaac Mathole, they are the two Elephant Managers at our lodge, responsible for the a large part of the wellbeing of the elephants at Camp Jabulani, as well as the team of staff that care for the elephants.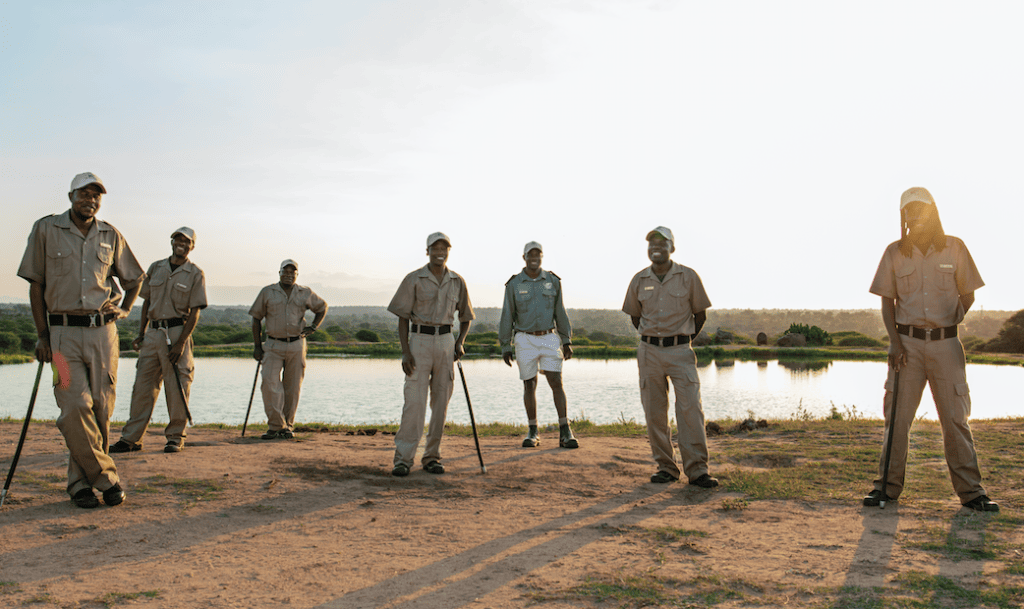 Having celebrated his 40th birthday this in April this year, Tigere has been working with elephants for the past twenty two years, since he was eighteen years of age. His experience with them started in his home country of Zimbabwe, much where the majority of the Jabulani Herd originate from.
Tigere did not have an easy start in life. He sadly lost his father at the age of six years old, and one year later, lost his mother too. Being one of four brothers, they had to look after themselves, which his eldest brother taking responsibility, who tragically passed away a few years later too. Tigere had to work full time from the young age of sixteen, which he did, on a farm in Zimbabwe.
He asked to work with the elephants, as he found them very interesting, and soon became a stable hand, with the owner teaching him all he knew about elephants. For the first time in his life, Tigere felt like he made a difference to something, with his hard work and care for the elephants. He started to understand them, and fell in love with working with them, it felt more like a hobby, than work.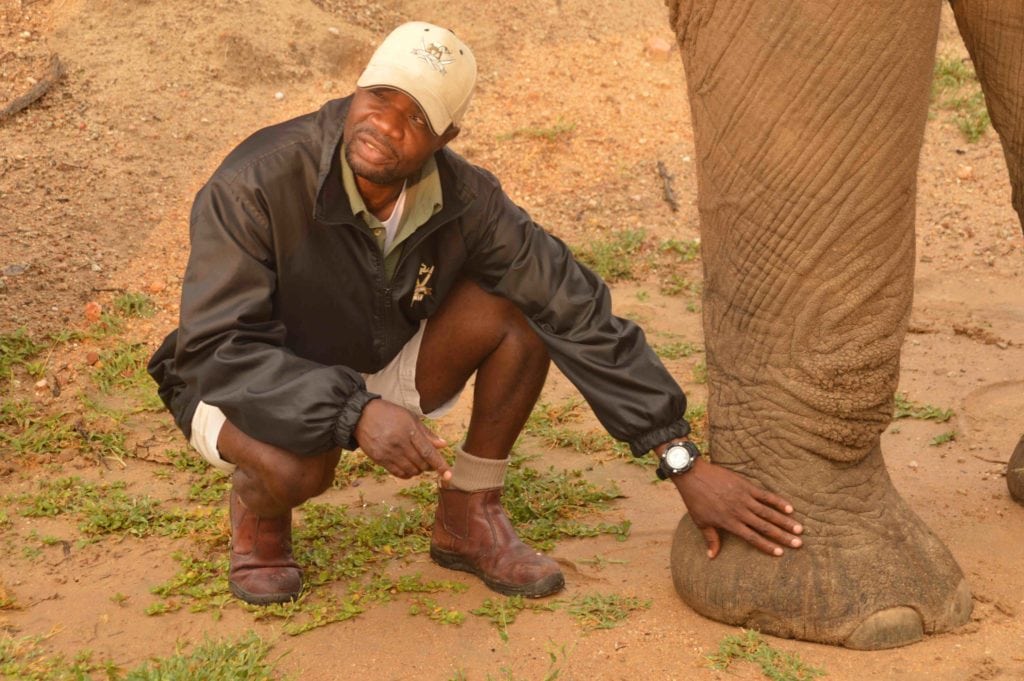 In 2002, a herd of elephants who's lives were in danger and needed to be evacuated urgently. Mrs Roode came to their assistance, and agreed to also take on the responsibility of the elephant carer's too, one of which was Tigere. However Tigere, did not have a passport, and could not go with the elephants nor his colleagues, and stayed behind.
By 2005, he had got his passport, and in July of that year, joined the herd again, to work with them at the newly built lodge called Camp Jabulani, which was built to sustain the elephants. He also met a new member of the herd, which was an orphaned elephant called Jabulani. Over the years he has formed a special bond with Jabulani, feeling a connection with him, having also been an orphan at a young age.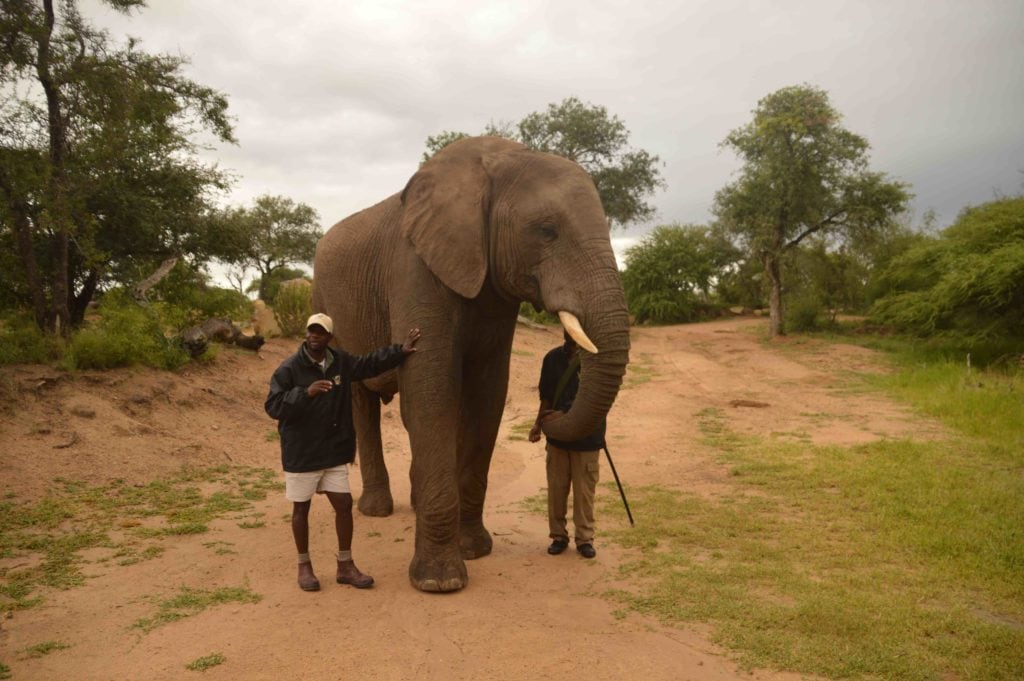 Tigere has proven himself as an excellent leader, not afraid of hard work, and is respected by all his piers and the elephants alike. Last year, in 2017, he completed his FGASA Level 1 in field guiding, as he takes a big interest in nature too, and sharing his knowledge too. He often does the introductions and shares the story of our journey with our guests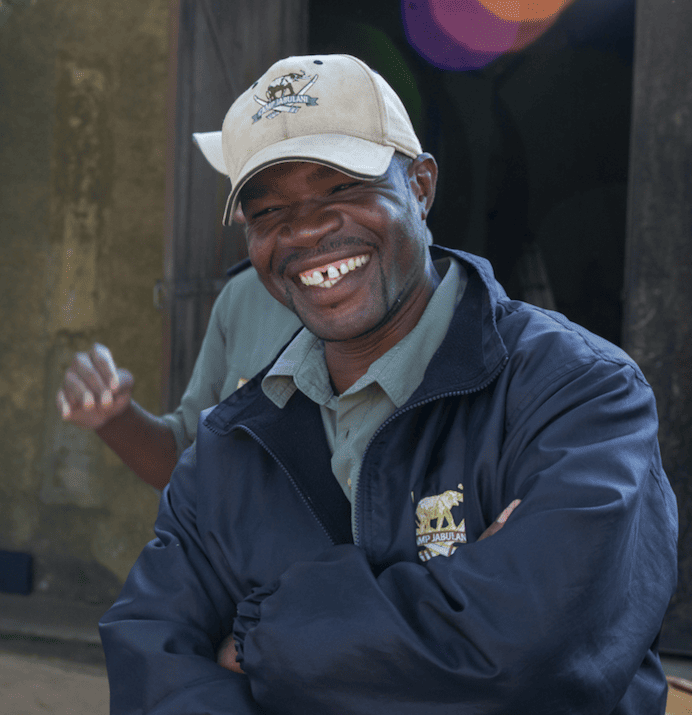 During his time off, Tigere visits his family in Zimbabwe, his wife and three children, currently aged eighteen, eight and three years old. He takes time out to spend with his kids in nature, and tending to his cattle and his land. But he says his misses his other family, the elephants, very much when he is away.
We are very fortunate that Tigere was able to join us in South Africa all those years ago, as he has been a huge part of our journey and our success.