The new resident at Jabulani, Kleintjie
by jabulani
Meet Klienjie, the small spotted genet that has made himself a new home in and around the lodge.
Klientjie was initially found alone and in need of care. He was taken to the Hoedspruit Endangered Species Centre, but, as Jabulani recently successfully released three older small spotted genets, it was decided that Klientjie would be best suited at Jabulani. Under the care of the lodge, this little guy, with his quiet yet playful character, kept himself – and all of us – well-entertained, playing busily by himself.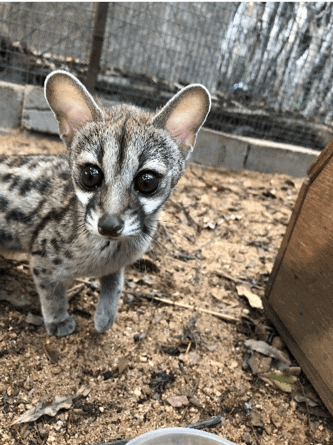 He has since been released but can still be seen around the lodge. In the evenings, you're likely to find him around the office, keeping a watchful eye on everyone. One of our other rescued genets also likes to keep close to the lodge and every now and again, you can catch the two of them together. One could even say that little Klientjie has found a permanent mentor and advisor in his new friend.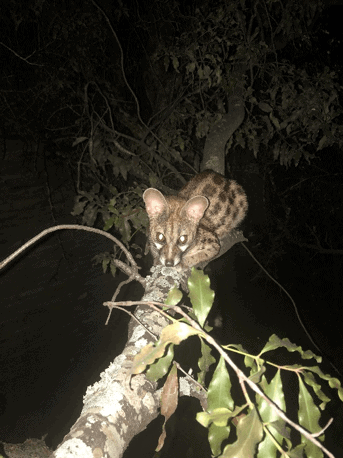 It is always so rewarding to know that we have helped play a part in helping a rescued animal in need of tender, loving care get back on its legs and find a home in the wild.
Yours in Conservation,
The Jabulani Team