The Little Green Hero That Is Spekboom
by jabulani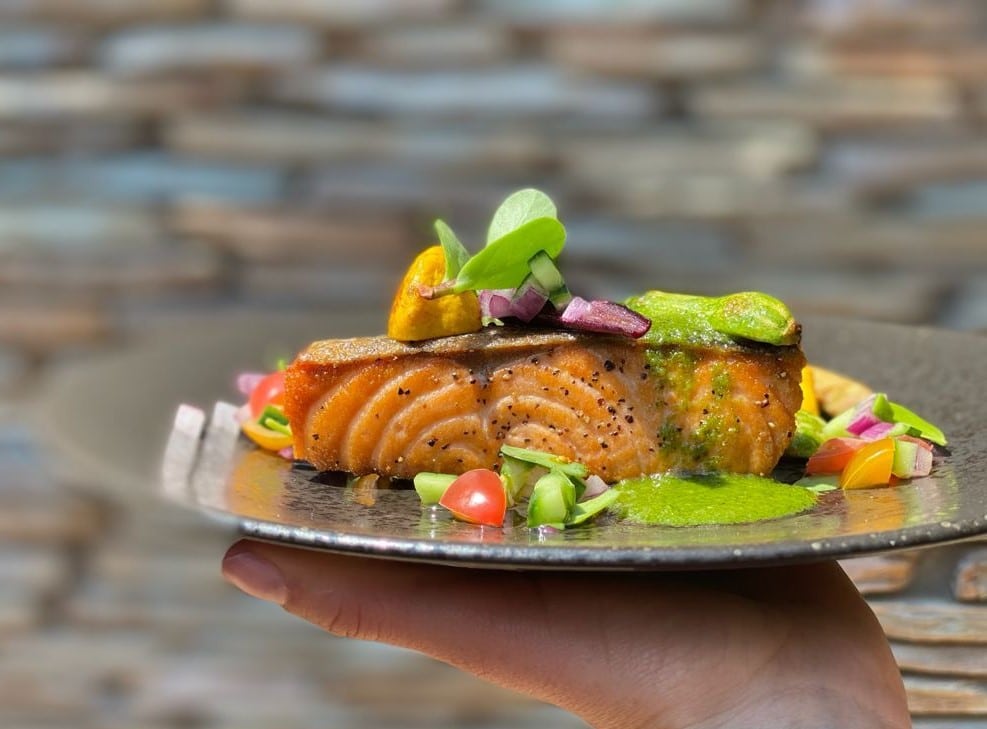 Our Chef Team are celebrating a little green succulent this week as part of our joined FOOD FOR CHANGE event with Relais & Châteaux and Slow Food International! This green powerhouse is known as the spekboom and is a favourite in gardens and wild spaces in our home country, while also finding their way into many people's kitchens.
Our Chef Team with Executive Chef, Dylan Frost and Head Chef, Alex Van As are creating this delicious salmon and spekboom pesto with chopped spekboom and roasted vegetables, to share the tastes of this hero ingredient with our lodge guests at Jabulani.
Portulacaria afra is known in South Africa as Spekboom or Elephant Bush, as it is also often used as food by elephants. The traditional names that are used in the IsiXhosa language are iGqwanitsha, Umfayisele and Wehlathi, and in the IsiZulu language it is known as: iNtelezi; Indibili and Isidondwane.
Spekboom is a member of the larger Portulacaceae family. The name Portulacaria is a compound word made up of "Portulaca" for its similarity to the genus of the same name and "wind", while 'afra' refers to the plant's African origin.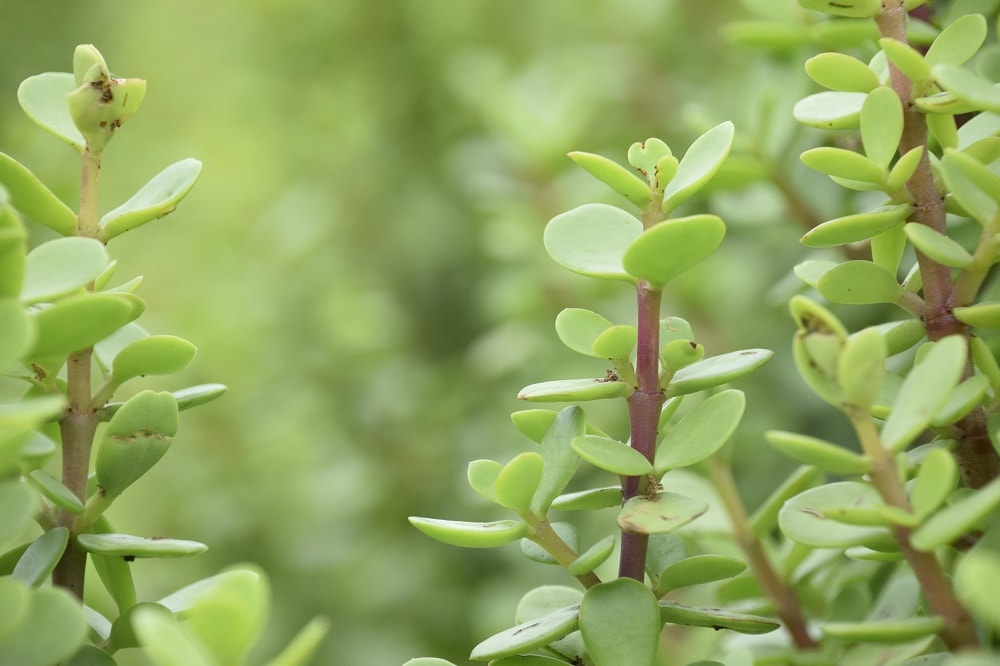 Spekboom is a shrub or small evergreen succulent plant that can reach up to 5 metres in height, but on average it is less than 2 metres tall. The leaves are rounded, succulent and fleshy. They are small, yellowish-green in colour and grow from red stems. The small pink star-shaped flowers bloom from late winter until spring. They are a rich source of nectar for many insects, which in turn attracts birds that feed on the insects.
The shrub is found in warm semi-arid areas, it thrives in poor soils and is tolerant of drought and frost. It is found mainly on rocky slopes in different parts of southern Africa, from the Eastern Cape in South Africa northwards in KwaZulu-Natal, Swaziland, Mpumalanga and the Limpopo Province.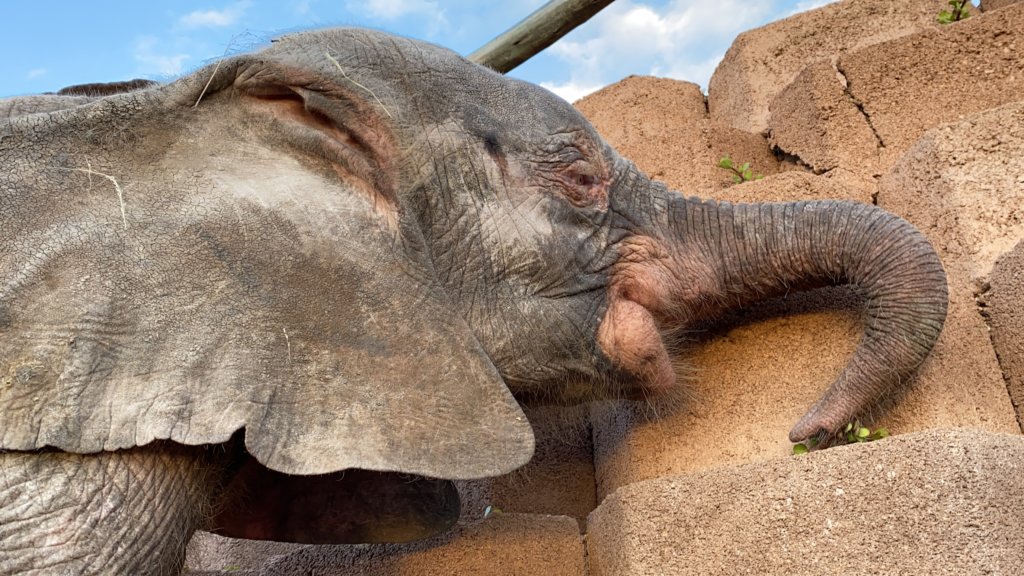 Recent research has shown that Spekboom is an excellent carbon sponge, as it has the ability to sequester carbon from the atmosphere, as it uses it to produce its plant tissues. In addition, the large shrub often grows horizontally with the help of the elephants that feed exclusively on the upper part of the plant. This allows the Spekboom to cover and shadow the soil from the harmful rays of the sun, creating a favourable environment under the bush for wild animals, while the organic matter that accumulates under the bushes enriches the soil. For this reason, it is a plant that is often used for habitat restoration.
In addition to its environmental qualities, the leaves of the Spekboom are edible and traditionally linked to the local culture and cuisine. The small juicy leaves, which are rich in vitamin C, have a pleasant sour taste, which is similar to a lemon.
Portulacaria afra is a useful medicinal plant. The natives used to eat the leaves raw in times of famine, using them to quench their thirst and to treat dehydration and heat stroke. Other medicinal uses include crushing the leaves and rubbing them on blisters and calluses on feet.
The leaves are also chewed as a treatment for sore throats and mouth infections, while the juice is used to soothe skin ailments such as skin infections, insect bites and sunburn.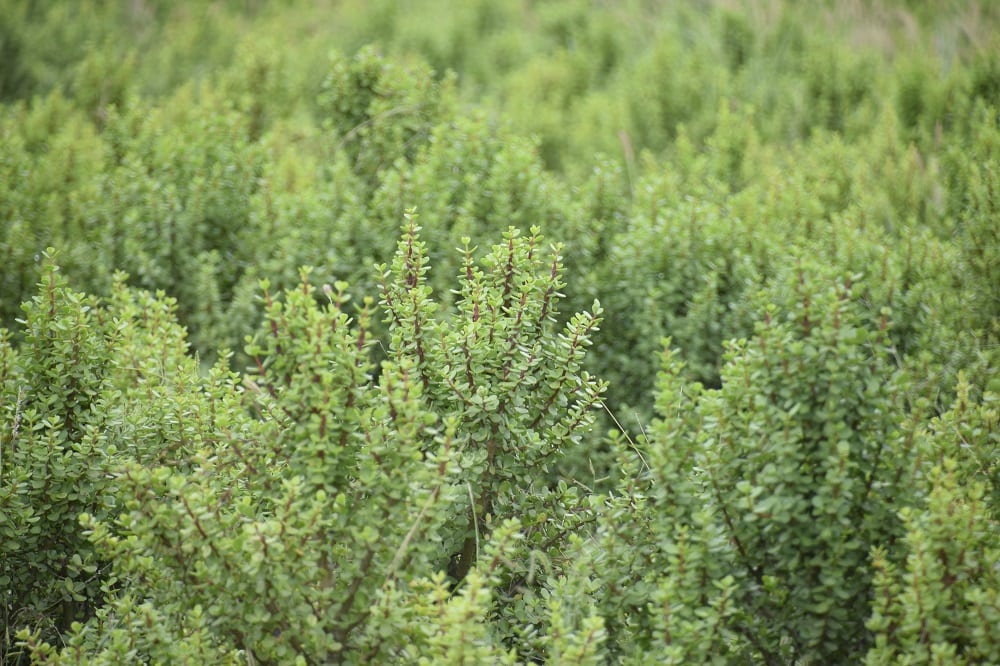 It is also said that a small sprig of Spekboom steamed with a tomato stew imparts a delicious flavour. In contemporary culinary uses the leaves are often chopped into sauces or served raw in salads.
Although Spekboom grows easily and is not yet threatened with extinction, deforestation for agriculture, industrial development and invasive species threaten its growth and proliferation. In addition, it is grazed on by most wildlife and livestock, and therefore requires conscious management.