The Jabulani Olympics | Sebakwe Prepares for the Weightlifting Championships
by jabulani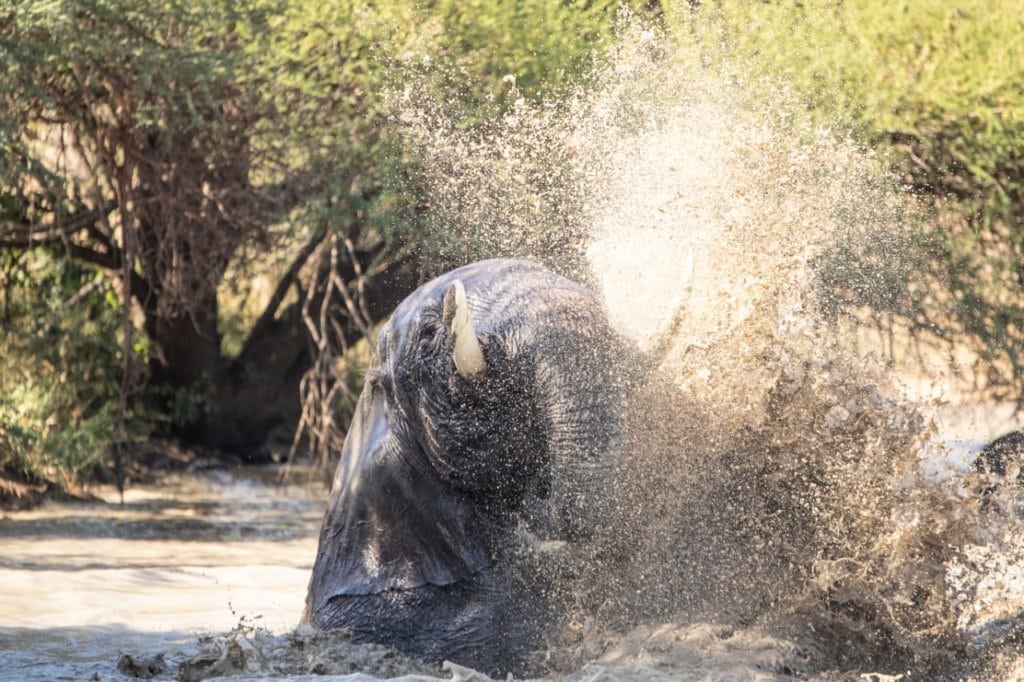 Who will win the Jabulani Olympics? That is the question on everyone's trunk, tusk, snout, horn, neck and wing!
We have been busily preparing for the Olympic Games 2021 which officially launches on 23 July! — although the games have already kicked off in Japan with softball champions taking to the field, getting us more and more excited!
Sebakwe, dominant bull in the Jabulani herd, has been training all year round, fueling up well day and night, and sussing out his competition, keeping the new blood in check.
Jabulani Assistant Manager, Ruan Roos captured Sebakwe in action lifting weights in the waterhole, no doubt warming up for his upcoming moment to shine. As always, Sebakwe, as the biggest, oldest bull in the Jabulani herd, demonstrates extreme strength and power, and absolute control. With his trunk, tusks and whole head lifting up he thrashes down on the water, splashing anyone in his vicinity, with impressive force.
We are thrilled to bring you a behind the scenes look at his training on the ground!