The Extraordinary Jabulani Elephant Experience
by jabulani

Keeping World Elephant Day Alive…
With a week having passed since World Elephant Day, as we move through this Month of the Elephant, we invite you to consider your part in protecting African elephants even after the international day of honouring this important keystone species.
For World Elephant Day, we introduced you to the Jabulani elephants, the rescued herd that we support and care for with HERD (Hoedspruit Elephant Rehabilitation and Development) in our Big 5 private reserve in South Africa.
For us, providing displaced and orphaned elephants with a safe home and importantly a herd of their own is a year-round endeavour and one that is only possible through tourism revenue from guests staying at Jabulani lodge and through HERD fundraising. This is the very purpose of our mission and the reason we exist. It continues to colour and shape and guide every part of our journey, at the lodge and through online and community awareness campaigns.
For World Elephant Day, the global community came together to highlight and honour the elephant, whether African or Asian, Forest or Savannah… but for us living beside elephants each day, the need for their continued support as a species is evident daily. We invite you to keep World Elephant Day alive, by getting to know the Jabulani herd and their unique personalities that cast so much light on the species' complexity, intelligence and sensitivity, their great capacity for empathy, compassion and community.
Watch the herd in their daily adventures in the reserve, walking together for several kilometres across our vast bushveld, foraging off the land, side by side with orphans accepted into the herd, swimming and mud bathing in the waterhole in the midday heat… Learn from them and share their voices.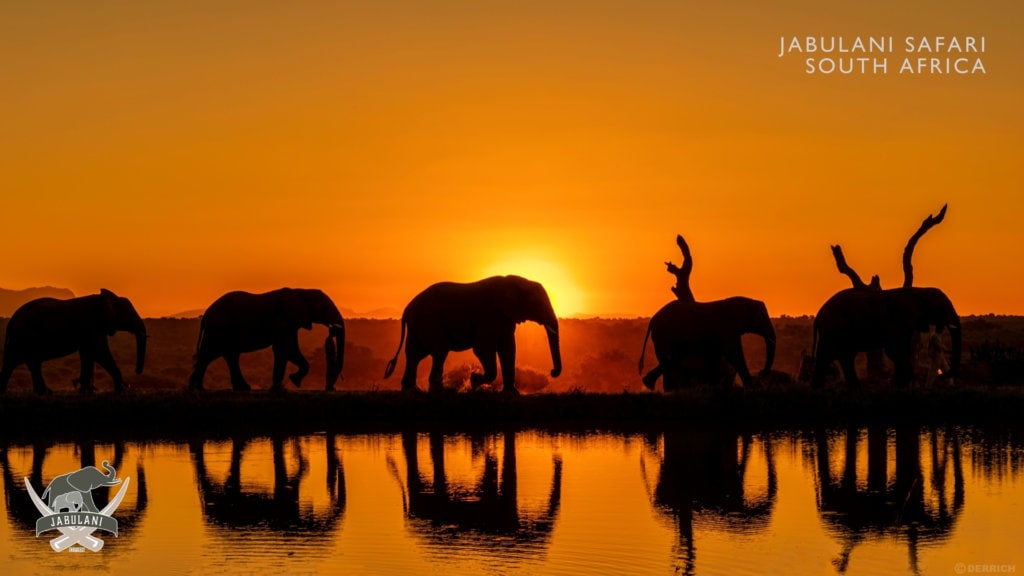 Play your part in elephant conservation:
Meet the Jabulani Elephants
The rescued Jabulani herd is a blend of elephants from different origins in southern Africa, each united through amazing and unique bonds. Each elephant has its own very individual character that makes it stand out. In this elephant family, females and males live together in a surprising harmony, in a very close-knit family group.
Five elephant calves have been born to the Jabulani herd since 2006, as well as an additional four orphans have been introduced and integrated into the herd, including Jabulani, Kumbura, Timisa and Khanyisa. The intra-herd dynamics have changed significantly over the years and constantly teach us of the depth of empathy and compassion that elephants are capable of.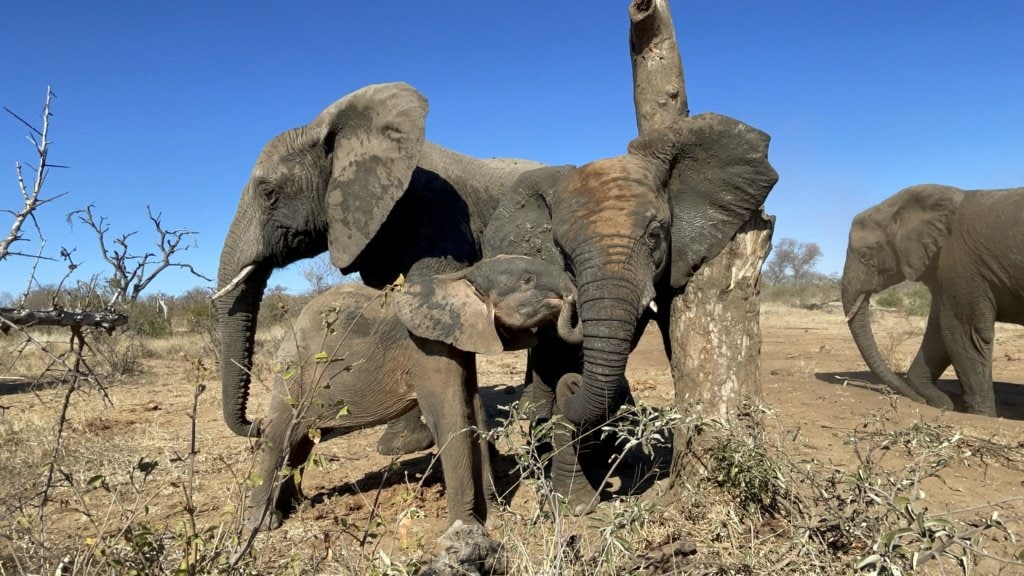 This herd has taught people around the world about not only the beauty of their species but also the values of family and acceptance, as they welcome orphan calves into their herd, to ensure that those affected by human-elephant conflict can start life again with a family of their own. The herd have educated and amazed our guests, especially with that spectacular sight comes at sunset at the waterhole as the herd round the dam to head back to the homestead for the night, showing their great silhouettes on the water, lit up by the African sun.
These are experiences that go a step further in contributing to conservation on the ground, as each Jabulani guest is helping us to support and care for the herd by simply staying with us.
Come and visit us at Jabulani in our South African wilderness and experience the elephants for yourself, meet some of the bulls on foot and witness an African sunset as you've never seen it before.