"The Elephants Are My Tribe." – Senior Elephant Carer, Stavros Chakoma Retires
by jabulani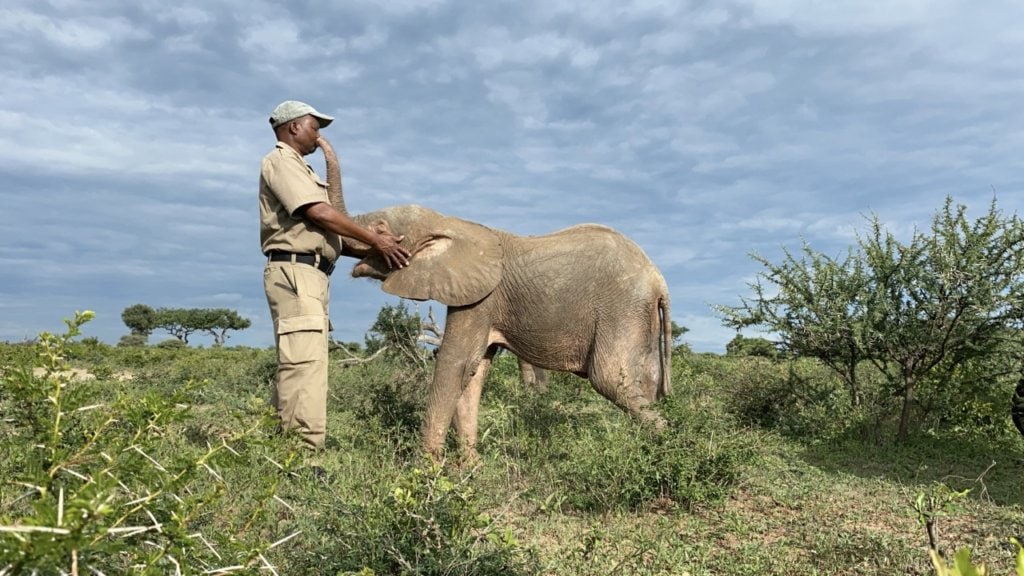 Adine Roode, Jabulani Owner & HERD Founder, shares a few important words below about one of our senior elephant carers, Stavros Chakoma, his life and his incredible nature, wisdom and compassion… as he embarks on a new chapter after 18 years with us at Jabulani: Retirement.
Stavros joined Jabulani the day the elephants arrived from Zimbabwe in 2002. He is one of the few men who still met my Dad before he passed away in 2003. He fled the war veterans of Mugabe and was prepared to come to an unknown destination on behalf of the elephants. This was not the first time he put the elephants before himself either…
Stavros is the man you have respect for even if he doesn't say a word. He is a man who you like immediately, with his kind, open face and his mischievous smile that reveals his spark of life.
As a small boy, he witnessed as soldiers of Mugabe shot his father and his tribesmen in front of his eyes, at the age of 7 years. He had to quit school to look after cattle and when a position to look after elephants came up, he took it.
Stavros told me during the nights when we looked after the elephant orphans together that the elephants are his tribe.
I always told him that his Dad is looking over him from above and must be so proud of him, to see what he has achieved and what he has contributed to so many elephants. Dr Stavros was the role he played when he looked after any wounds the elephants may have had. He jumped into the car when I asked him if he would go to Mozambique to help with a baby elephant orphan, getting in without knowing how long he would be gone for or where he is going. He has always jumped at the chance to help.
We cried together over the loss of his wife, and laughed together about the birth of his new baby. He has always protected me like a father when we are out in the bush. He would give his life for the elephants and I know for me too…
Sometimes I've thought he might run away from me and not with me, as we have had to overcome a lot of obstacles together over the years. But he has never chosen the opposite direction. He has always stuck by my side, by the elephants' side and he has always done what was best for them.
Over the years, his peers have always respected him, and listened to him when he spoke. He is a man with a lot of experience about life – the good, the bad, the ugly, the laughs.
I know there is a time when we all need to take things slower, and it has been a hard year and I want Stavros to go and rest. I will miss his daily presence immensely, but am so glad to know that he will be join us on occasion as a tutor for HERD, to help and guide us to look after the young trainees, to transform them into kind, strong men like Stavros Chakoma.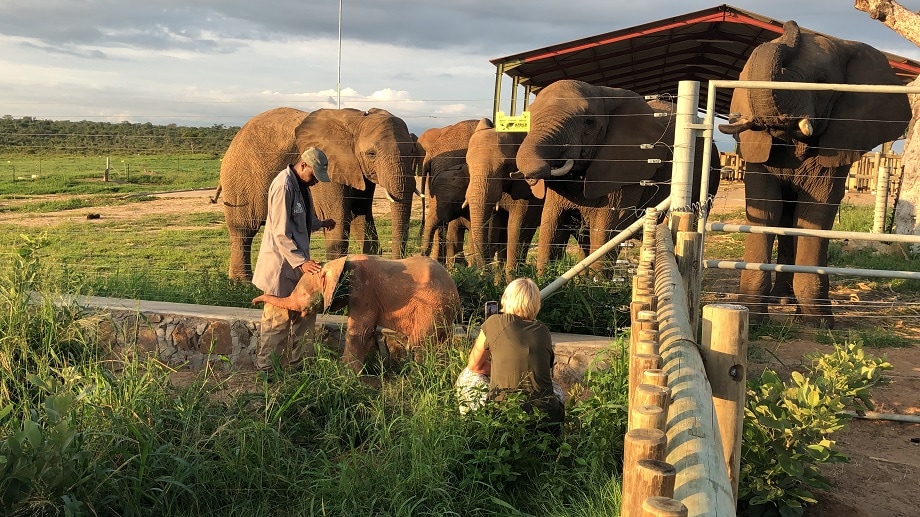 I salute you, Stavros and will never forget the important things that you have taught me. Thank you for being our father and for sharing your kindness.
Thank you for always looking out for me and my children. It has always meant so much to me. Thank you for being such an excellent example to all your fellow carers and leading them with the management team. We are going to miss you so much, but looking forward to seeing you again and learning more from your kind heart and strong character. May you and your family be blessed, every step you take.
May we all see more people like Stavros in this world, as we so desperately need more kind hearts. If we can all be at least half the human that you are, we will stand a good chance to change the world for the better.
---
Stavros was kind enough to offer his words and beautiful presence to our Delicious Journeys video, filmed for Relais & Châteaux's Delicious Journeys campaign.
Take a look here: