The Beauty of Elephants Helping Elephants ~ A Khanyisa Update
by jabulani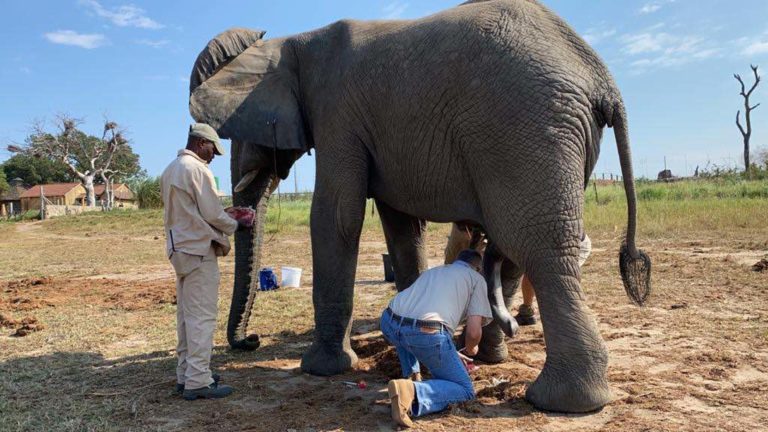 The vision of HERD, the orphanage next to us at Jabulani, was to create a space to rehabilitate rescued orphan elephant calves and reintegrate them into a new herd of their own. Namely, the welcoming and unique Jabulani herd, positioned close-by, to facilitate the gradual integration of herd and orphan. The greetings at the fence, walks through the wild, foraging together in the bush…
But the advantages of this proximity extend even beyond this… The closeness of HERD to the herd has also meant a fresh and daily supply of dung for Khanyisa, a lot of emotional comfort and more.  Last week, one of the Jabulani herd members, Zindoga (an elephant born to the herd) provided much-needed blood to the albino orphan as she was in need of a blood transfusion due to her low albumin levels.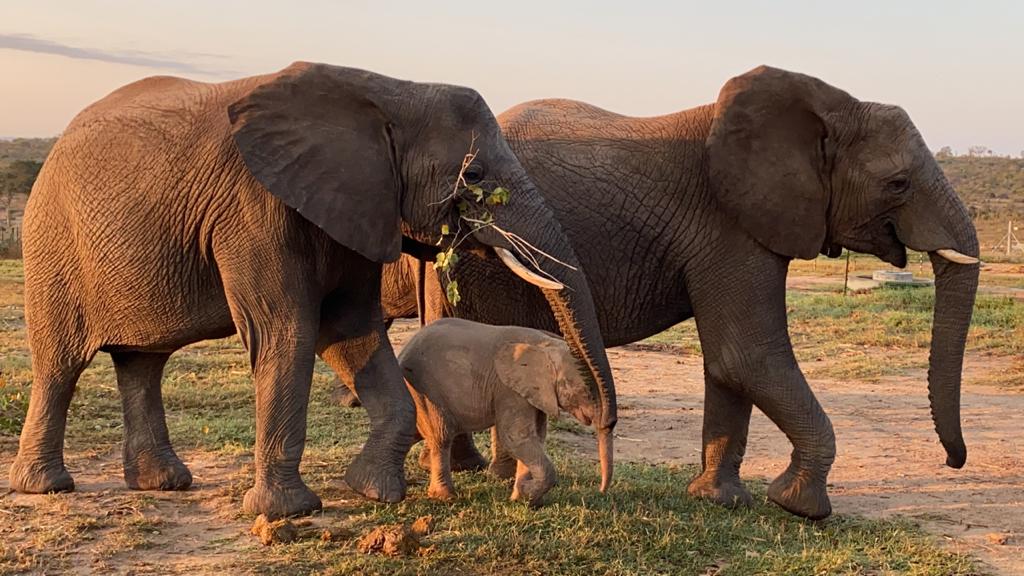 Last week, Khanyisa's health took a sudden turn.
She stopped drinking and eating, and had terrible diarrhea. Her energy levels were very low. A blood sample test revealed lower albumin in her blood, which could mean she was not absorbing protein from her diet. The cortisol levels (stress hormones) tested in her blood were fortunately low, so stress was ruled out as a possible cause. When her dung sample report came back, it showed that there was no sign of bacterial infection.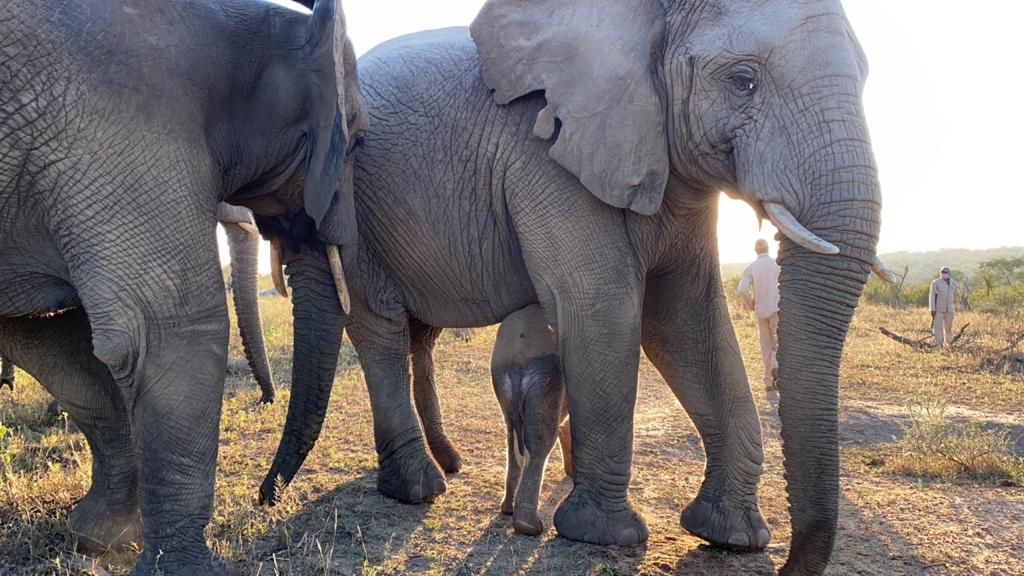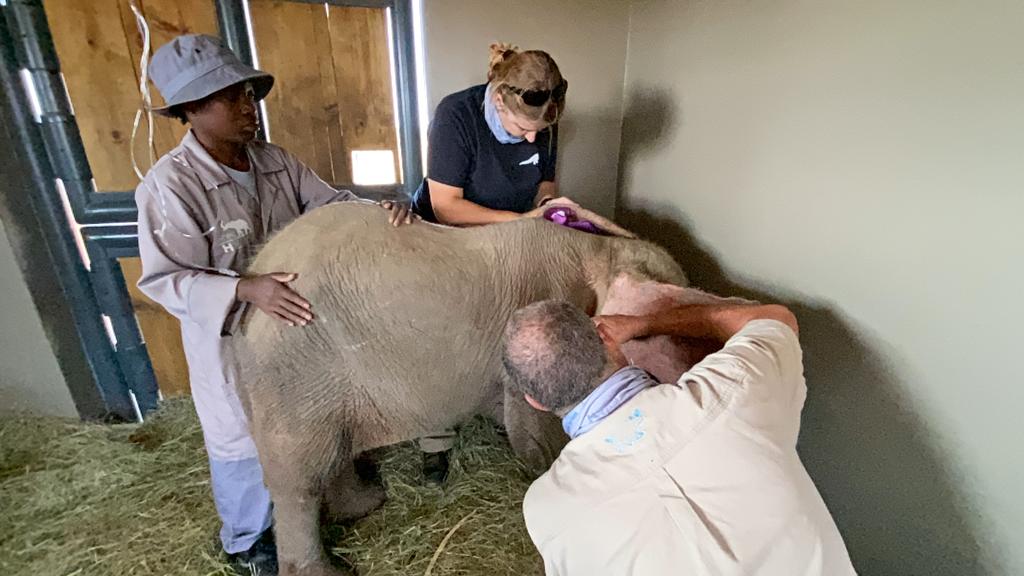 Wildlife vet, Dr. Rogers, a long-time friend and trusted expert suggested giving Khanyisa a blood transfusion, to get her albumin levels up and to help boost her immunity at the same time.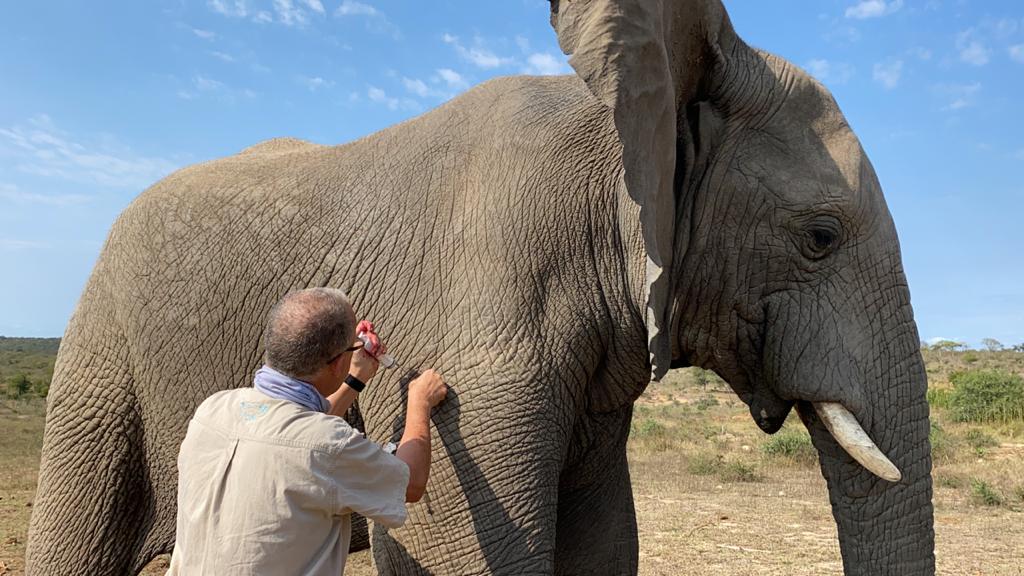 Zindoga Saves the Day
Fortunately, with the Jabulani herd at close reach, there was access to blood from one of the bulls, Zindoga (Bubi's son). He also needed veterinary attention due to an injury from jostling with Mambo the day before. The timing worked well to be able to treat him for his wound at the same time. The injury was in the mouth, where Mambo's tusk had most probably caught and hurt Zindoga.
Dr. Rogers started the process with Zindoga, using a standing sedation treatment called BAM, which we feel is less stressful on a big elephant.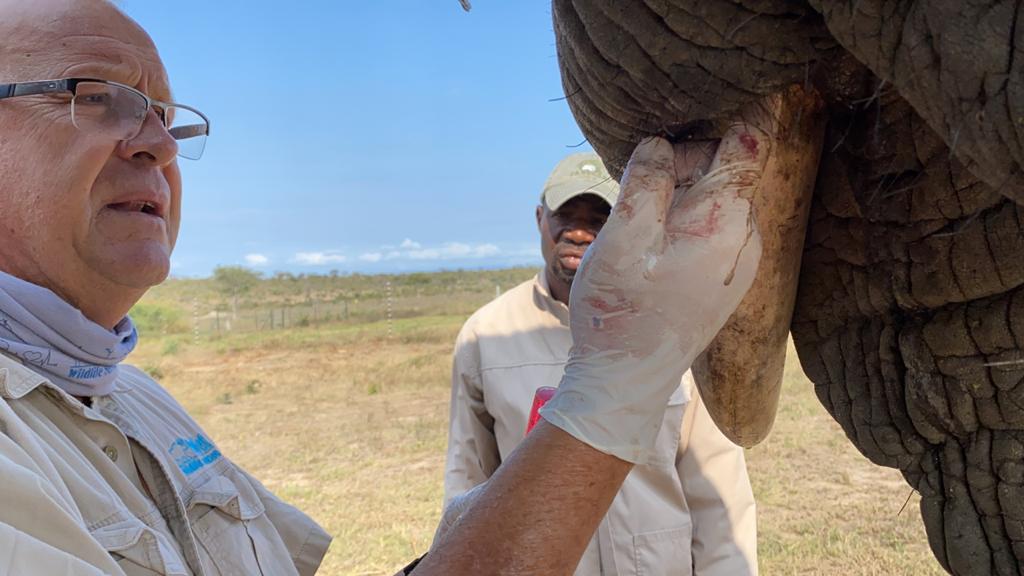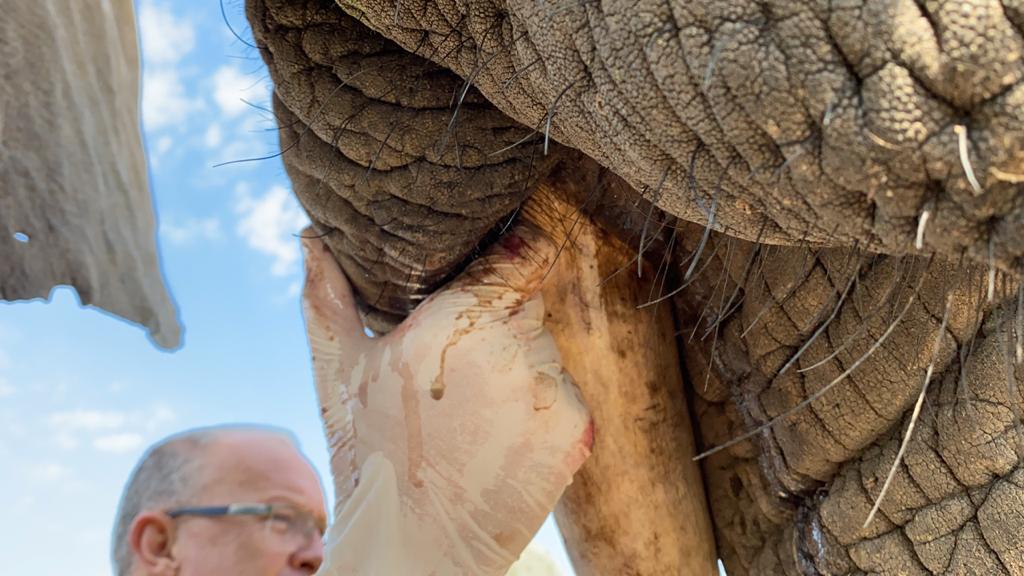 Once the bags were filled with blood from Zindoga, it was time for Khanyisa's transfusion in the orphanage. The transfusion took some time, but it was an overall success.
Khanyisa's Recovery
The blood transfusion seems to have had a positive impact on the calf. She is much better and is sleeping well. Her stools are more solid. She has started drinking her milk well, her appetite is good. Her energy is back up and her tummy is working properly again.
Khanyisa has returned to outings with her elephant family, the Jabulani herd, whom she was overly excited to see. Many of the elephants were quite curious about her, smelling her continuously. It was evident that the elephants knew that she was not well by the constant smelling with their trunks around her body – in particular where the transfusion needles had been.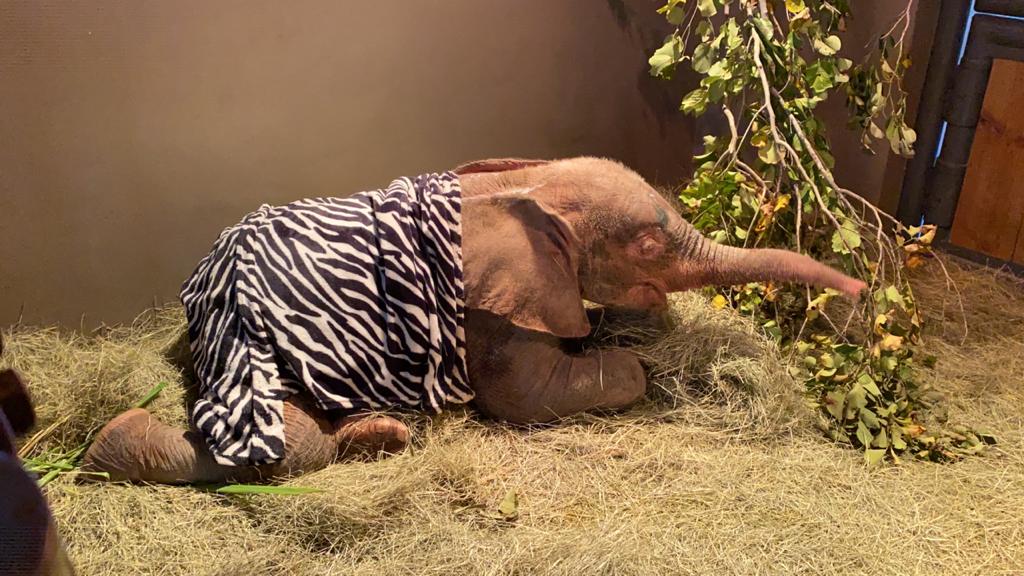 We are so grateful to our carers and Dr. Rogers and his team, and to Zindoga, for his "donation".
Get to Know Zindoga Better Here
If you would like to donate or foster Zindoga, please click here or take a look at the Jabulani Elephant Care Crisis Fund, for donations during the COVID-19 Lockdown.