The Albino Elephant of Kapama – Then and Now.
by jabulani
The Kapama Game Reserve (Greater Kruger National park) where Jabulani is situated, is home to a rare albino female elephant. She was first seen in 2010, shortly after she was born, a pink-skinned baby elephant that caught the world's attention.
Many expressed concerns if she would be able to survive given the harsh conditions of our African sun and the delicate nature of her fair skin and eyes.
Fortunately, in 2015, we shared an update of a sighting; the albino elephant continued to look happy and healthy; though her skin was still considerably lighter and pinker than the rest of her herd.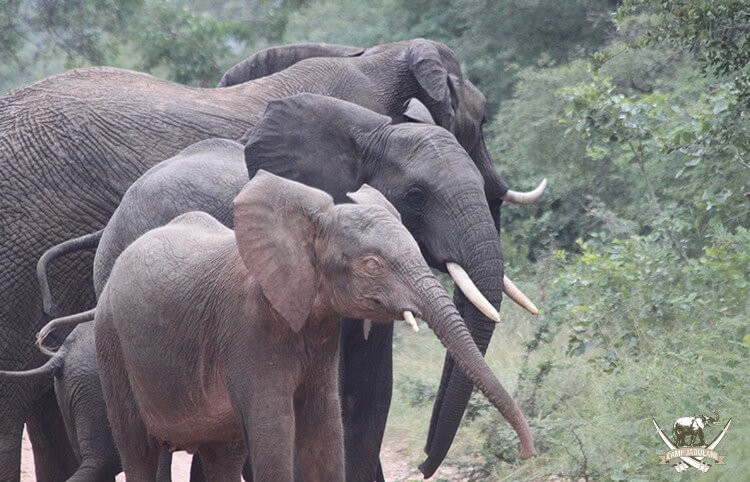 Now in June 2019, at an approximate age of nine years old, we can confirm that she remains in excellent condition, and still part of the same close-knit herd of elephants. Our ranger Jason, came across this same magnificent albino elephant recently while on safari with our guests.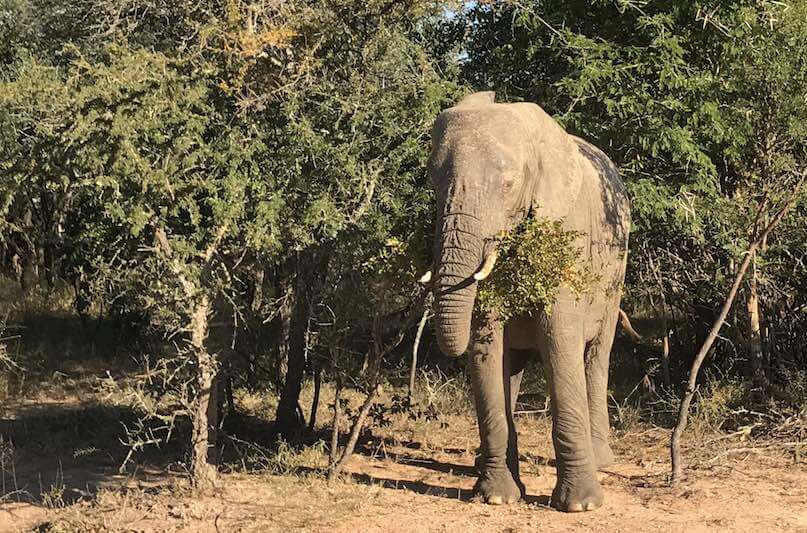 It was a wonderful sighting, as she moved forward into the clearing, standing proud and boldly for a lengthy period, allowing our guests to observe her in clear view.
Over the years her skin has darkened, to become a few shades lighter than the rest of the herds' skin, though there is evidence of the albinoism around her eyes, lips, and beneath her trunk.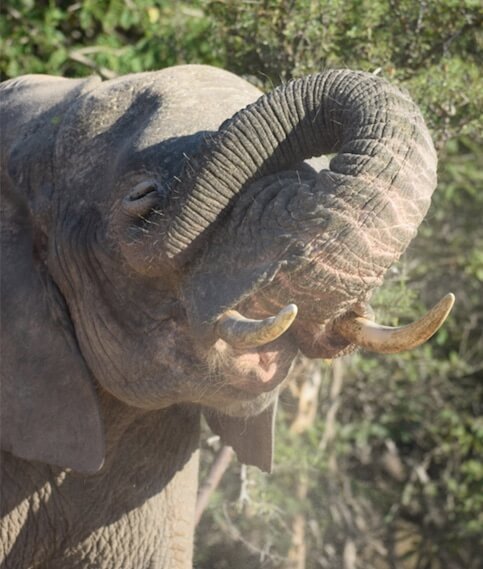 We were fortunate to get this lengthy video clip of her in full view, as she foraged playfully for food.
Albino elephants are extremely rare. There is an estimate of 70 of them in the world, given that that the expected birth ratio of white Elephants is 1 in 10,000 births, due to a form of genetic mutation (lack of pigmentation).
In a
2009 BBC News article
[
https://news.bbc.co.uk/2/hi/science/nature/7951331.stm
], science reporter,
Rebecca Morelle
revealed that she had
spotted an albino elephant calf among a herd of about 80 elephants in the Okavango Delta
. She referred to it as a pink elephant and quoted
ecologist, Dr. Mike Chase
, who runs conservation charity,
Elephants Without Borders
as saying, "I have only come across three references to albino calves, which have occurred in
Kruger National Park in South Africa."
  "What happens to these young albino calves remains a mystery," he said.
But here she is, nine years old, alive and healthy. Just as significant is the sense of belonging we witness in her herd. While albino animals are often rejected by their own species because of their unusual appearance, it seems that this young elephant has been wholly welcomed and accepted by his herd – in true Jabulani spirit – and is thriving, another unexpected ray of hope in the South African wilderness.
Did you know?