Sebakwe, a noble and distinguished "gentle giant"
by jabulani
When looking at the herd of Jabulani elephants, Sebakwe is one of the easiest to identify, due to his sheer size and magnificent presence.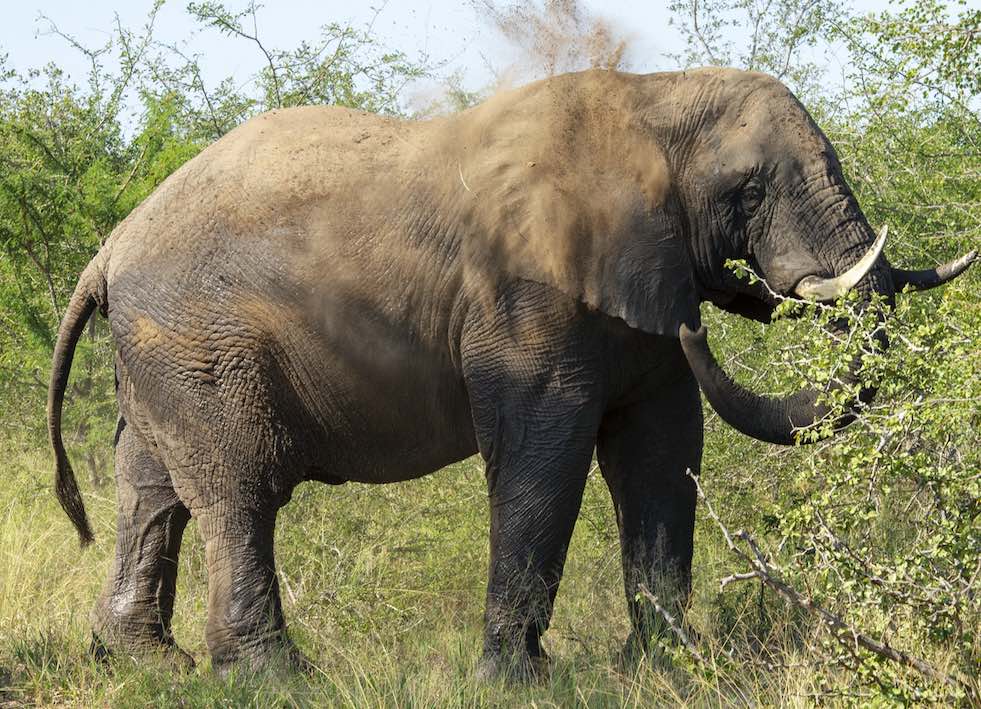 He is the largest bull in the herd, both by height as well as in circumference, as he is by far the biggest eater too, judging by his rotund belly. His trunk and ears are large enough to match the rest of his body too, and all of this is complimented by two beautiful tusks, the right one is a slightly longer tusk (which curves upwards) and his left his slightly shorter.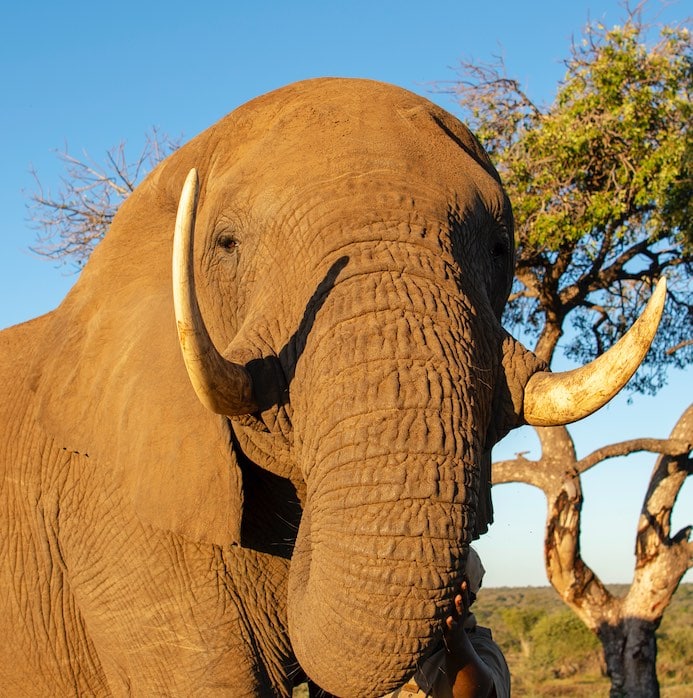 Sebakwe is one of our more sociable elephants, he loves being around people and is extremely calm and relaxed, always taking things in his stride, confidently. There is always an air of peace and comfort when in his company. Watching him whilst out in the bush, you can see his lovely nature, as he often considers all the other elephants around him before himself. We often see him push down branches ensuring that they fall close to the path of the females and the younger members of the herd.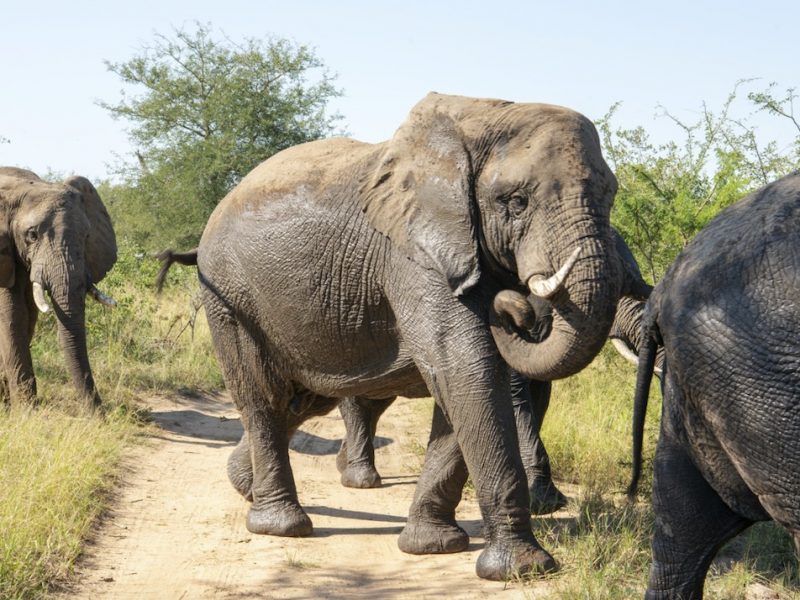 Perhaps that is also his paternal instincts, as Sebakwe is (to the best of our knowledge), father to most of the elephants born to the herd, except for Kumbura.
Born in the early 1980's, he is currently in his late thirties, and one of the oldest of the herd. Hence he also likes to spend most of his time with Setombe, who is the oldest of the females. They get on so well, and really appreciate each other's company. Both he and Setombe are part of the original herd at Jabulani, who were rescued from Zimbabwe in 2002.
But Sebakwe has another claim to fame. His bold and strong physique caught the eye, of Amarula (a world renowned South African beverage made from local cream liqueur, sugar, cream and the fruit of the African Marula tree), and he now graces the labels of many of their bottles, as well as occasional adverts. So many know him as the "Amarula Elephant".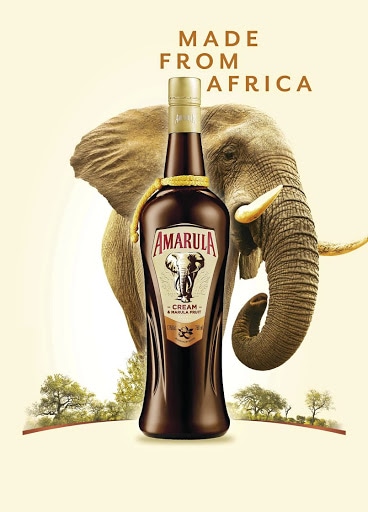 Recently Jabulani has also been in the spotlight on Amarula packaging, as their latest new premium bottle design, has been called the "Jabulani" bottle. The shape of an elephant has been etched into their bottles to reflect their commitment to elephant conservation, it is a beautiful design. (See above.)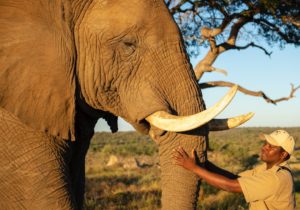 At a mere 3meters tall and weighing about 4500 kgs (4½ tonnes), he truly is a noble and distinguished "gentle giant".
The herd is fortunate to have such a wonderful elephant looking over them all, both in height, and in love.