Rehabilitated & Rewilded ~ The Threat of Rhino Poaching Never Ends
by jabulani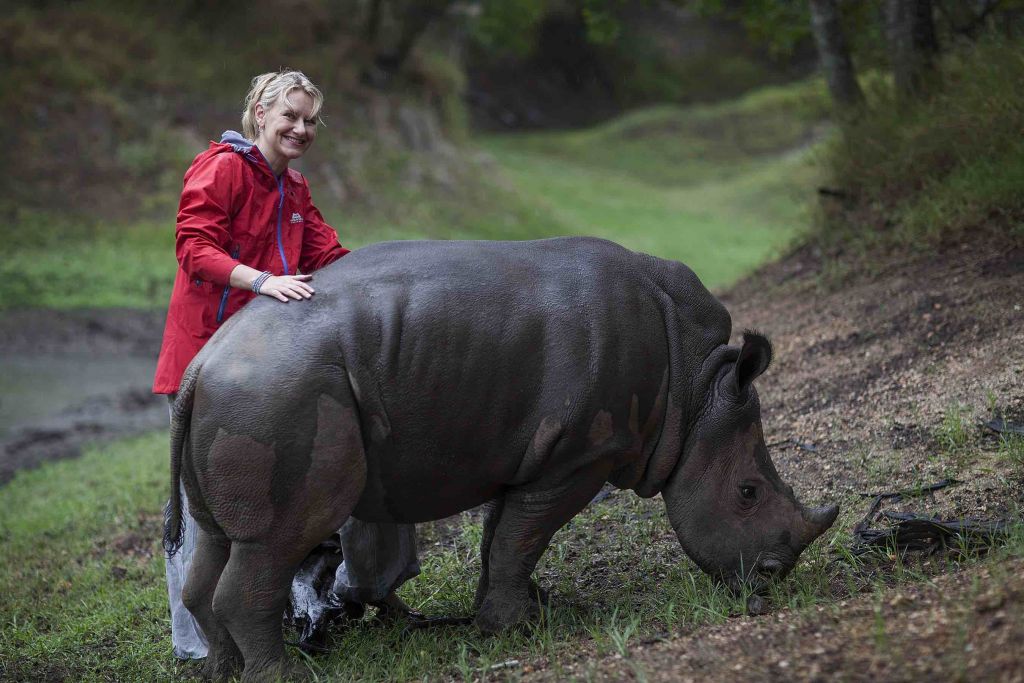 Image: Blackbean Productions
A Message of Awareness
Rewilded white rhino orphans, Gertjie and Matimba were recently spotted out in the wild – a beautiful success story in conservation but also a reminder of the cruelty of the poaching epidemic we continue to face.
In January, a report was released revealing the true statistics of the dwindling rhino population in South Africa. As stated by Africa Geographic: "After years of silence about Kruger National Park rhino populations from South Africa's Ministry of Forestry and Fisheries and Environmental Affairs, we can now confirm that populations in the Kruger National Park have plummeted to an estimated 3,529 white rhinos and 268 black rhinos."
This represents a population reduction of 67% for white rhinos – from 10,621 in 2011, and 35% for black rhinos – from 415 in 2013.
Over the last few years, the rhino poaching updates focused on the number of rhinos poached and other related statistics such as arrests and park incursions – it did not include population details, Africa Geographic reports. It was claimed that progress was being made in the war against poaching on the grounds that the number of rhinos being poached per year has reduced recently. However, the population update suggests that part of the reason for the lower poaching volumes could be due in fact to population reduction. Of course, the incredible work by anti-poaching units and the dedicated, passionate service providers have played a massive and vital role as well.
With the overall rhino population continuing to drop, seeing survivors like Gertjie and Matimba out in the wild, rehabilitated and rewilded, gives us great hope but also great fear. The possibility of poaching never leaves.
When we witness rhinos mating, we ask ourselves, will that baby be born, will he or she survive or meet a fate so many other rhinos meet for selfish evil ends? It's important to continue to share the good and bad news and to never give up this fight.
Who are Gertjie & Matimba – Putting a Face and a Name to the Rhinos We Fight to Save
In May 2014, Gertjie, only three months old, was found next to his mother's dead body. The Provet Wildlife Services team brought him into the care of HESC where he slowly recuperated and recovered.
In November 2014, Matimba, another orphaned white rhino calf, about one month old, was rescued, having suffered the same devastating fate as Gertjie. It was evident that his mother and he were enjoying a mud bath together when the attack occurred.
Gertjie and Matimba were introduced in December that year and a beautiful brotherhood began! The two rhinos become constant companions, along with their trusted sidekick, Lammie, whom you may know as Khanyisa's companion now at HERD elephant orphanage, next to Jabulani.
After five years of rehabilitation and various stages of reintegration, Gertjie and Matimba were successfully released into the wild in July 2019, with an APU unit providing state of the art anti-poaching protection. Rehabilitated, healthy, confident and strong, the two rhino bulls were finally able to sustain themselves and experience life as nature intended. In the wild, rehabilitated rhinos' chance of procreation is far greater so this always remains the ideal, for the survival of the species.
Jabulani MD and Owner & HERD Founder, Adine Roode ran the rhino rehabilitation programme at HESC previously and was part of the rhinos' rehabilitative journey up until the HERD elephant orphanage was built, and shortly after the rhinos were released.
Along with Gertjie and Matimba, an additional four rhinos who were victims of poaching were taken into the care of HESC, after having had their horns hacked off and being left to die. Adine had an incredible team by her side and was instrumental in rehabilitating these rhino poaching survivors, together with: Saving the Survivors, Johan Marais, Dr Peter Rogers and Gerhard Steenkamp. All six rhinos now live wild and free again, and under the best protection possible.
The Essential Need for Anti-Poaching Units
Jabulani and the HERD elephant orphanage are situated in the Kapama Private Game Reserve, in the Greater Kruger Area and are guarded by a dedicated anti-poaching unit that works with the police as well as the CIS in the Kruger National Park, and several other anti-poaching units. The Kapama APU patrols in the high-risk areas of the reserve and conducts daily foot patrols on the reserve looking for traps and poachers. It also conducts occupational safety inspections on a regular basis.
In an effort to combat poaching, the Kapama APU has been using tracking dogs as part of its anti-poaching initiative. The canine unit is comprised of both Bloodhounds and Belgian Malinois dog breeds, who have been trained to track potential poachers.
We hope as always for the best for the rhinos rehabilitated and released back into the wild but we know that their protection will be a never-ending job for the men and women helping to save their lives. We are grateful for everyone working together to be a solution to the problem.
Read more