Ranger Reflections – Ruan Roos – Mtimba.
by jabulani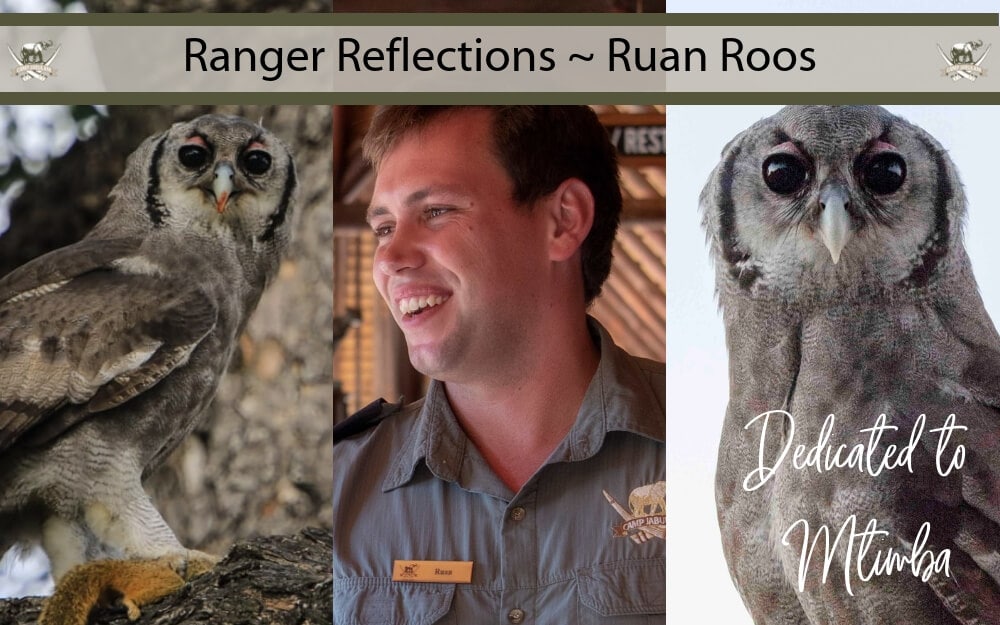 Today marks a year exactly, since Jabulani Ranger Dean Wilkinson and I, came across an owlet in the bush that we feared to be dead. Fortunately he was very much alive, and we decided to try give it a second chance at life. That little owl is now a rather large Verreaux's Eagle owl, that we named "Mtimba".  You can read more about his whole story, HERE 
This year has literally flown by, and I cannot believe how big Mtimba is now, compared to how tiny he was when we found him. I am delighted to say that Mtimba has grown up to be a healthy owl. As he has decided to use Camp Jabulani as his "base", he tends to pop up in the unexpected places, and often surprises our guests, who all seem to love him.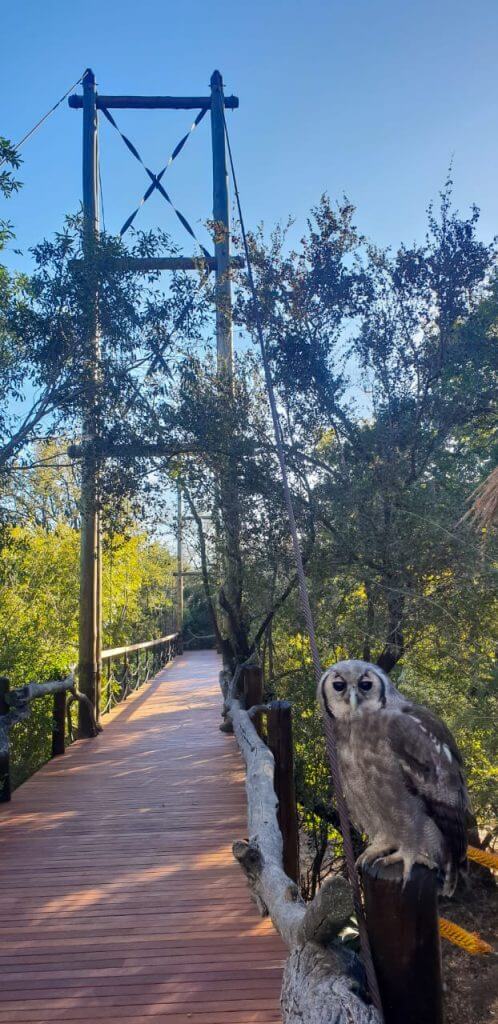 His favourite area is around the elephant stables, and he often comes to say hi to us and our guests. But lately he is venturing further into the reserve, sometimes for a week or two weeks at a time. On numerous occasions we have seen him whilst out on game drive. Mtimba is completely self sufficient, and has adapted into nature so well, after we felt he was ready to be released. It has been one of the most rewarding things to have been part of.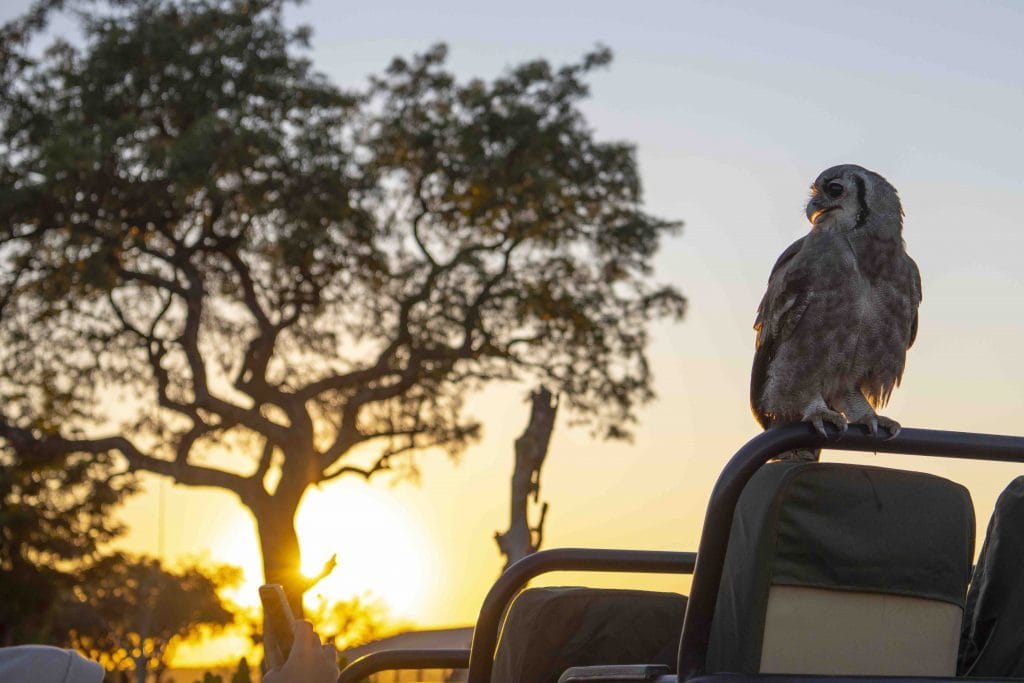 We don't know how long Mtimba will keep Camp Jabulani as his base, so I am grateful for every day that we see him, and most of all,
I really love to see the joy he brings to so many people, and seeing their reactions our majestic and friendly feathered friend.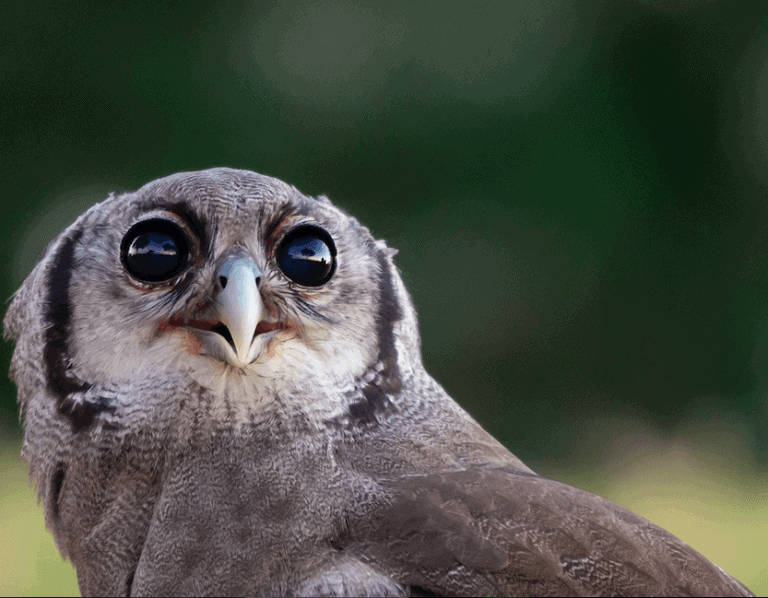 Little did we know when we found him, what an impact he would actually have on all of us, a year down the line.
So we consider the 12 October to be Mtimba's birthday. Happy Birthday Mtimba! 
Camp Jabulani Ranger – Ruan Roos