Ranger Reflections – Andre De Jager
by jabulani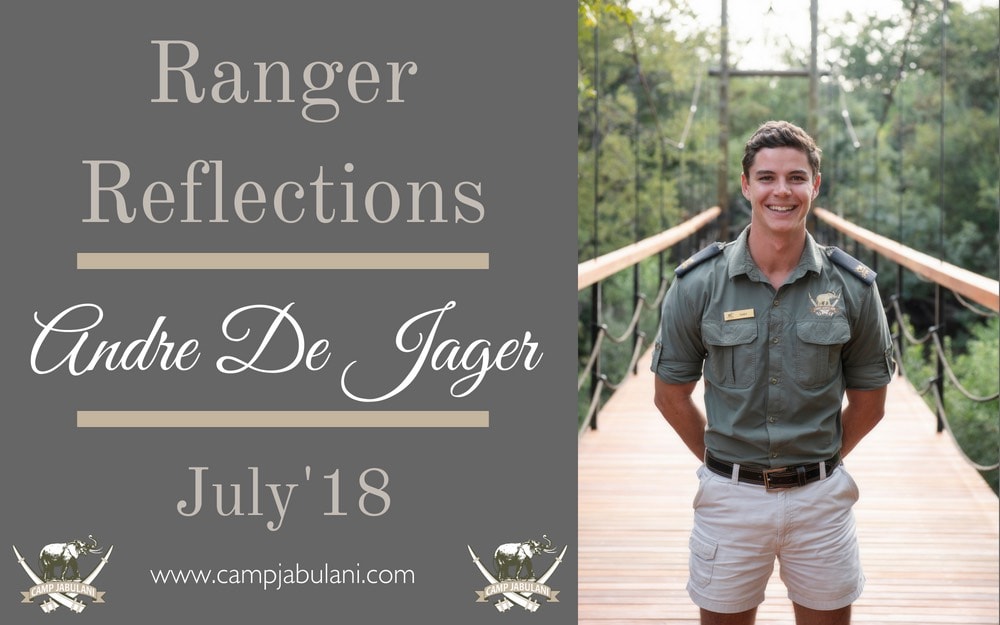 Jabulani Ranger, Andre De Jager, shares ten of his favourite wildlife photos from the past few weeks, and explains his passion for capturing these great moments.
Each day in the bush, brings with it a new adventure; whether it's waking up before the sun rises for an early morning game drive, or lazing in bed listening to the distant roars of lions at the river; every day has its highlights.
It is important to take full advantage of these amazing opportunities and for us as rangers, we are fortunate to witness and photograph the many wonders of the bush.
We all have our own reasons for taking photos. Personally, I enjoy being able to share my photos with people who share my love of the bush.  Each photo tells its own story, drawing people in, and making them feel they are part of that story.
If my photos can make someone smile, then I feel I've accomplished what I set out to do.
I hope you enjoy these photo's as much as I do. You are welcome to leave a comment, if you like what you see.
Hope to see you on safari at Jabulani soon, (or again!).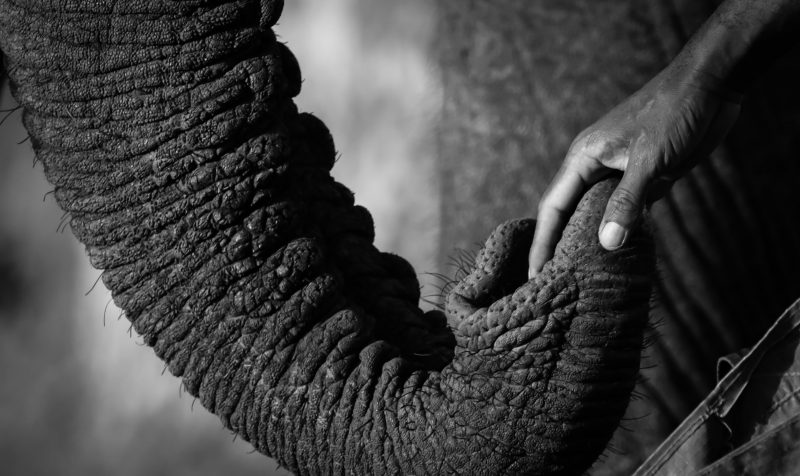 Shortly after the tragic passing of Shawu, Jabulani seemingly sought the comfort of his handler Blessmore by holding Blessmore's hand with his trunk.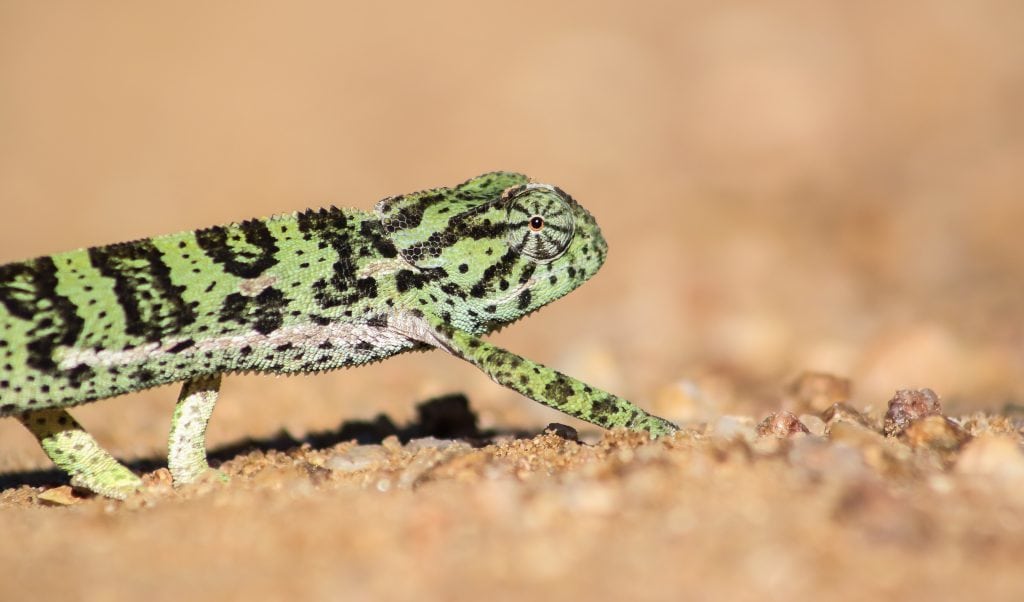 A flap-necked chameleon crossing the road makes for a great photo opportunity.  This individual is displaying his warning colours to ward off unappreciated spectators.
One of many magical moments caught at sunset as the Jabulani elephants head on back to the stables.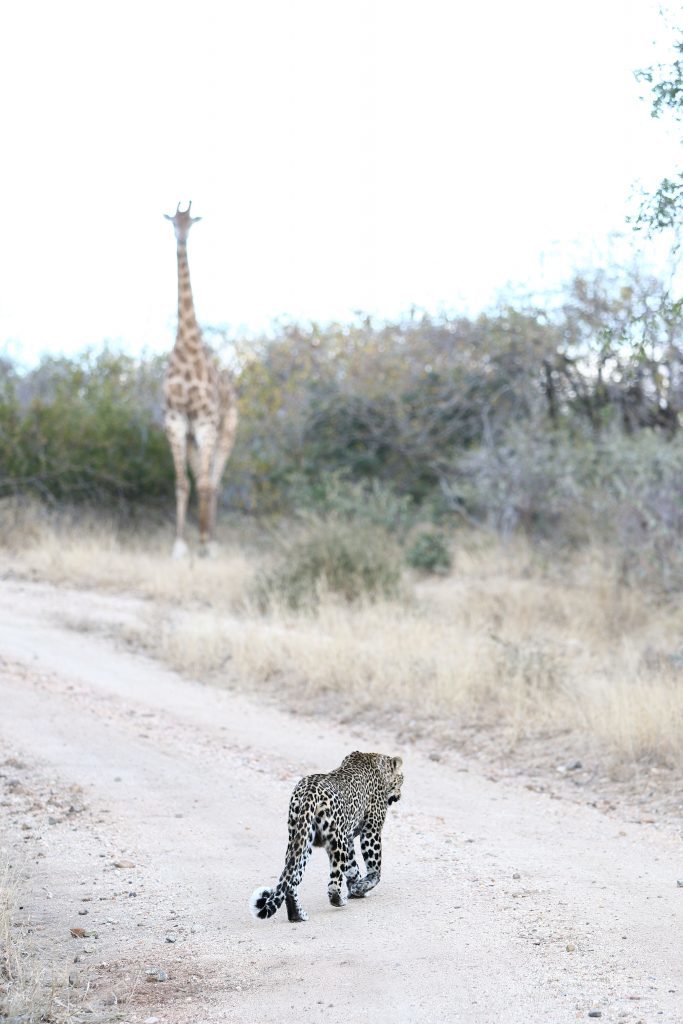 While we were fishing at one of the reserve's larger waterholes, we observed alarm signals from passing bushbuck. A short while later, this beautiful leopardess strolled out while a giraffe watched cautiously from a distance.  Definitely the photo of the day!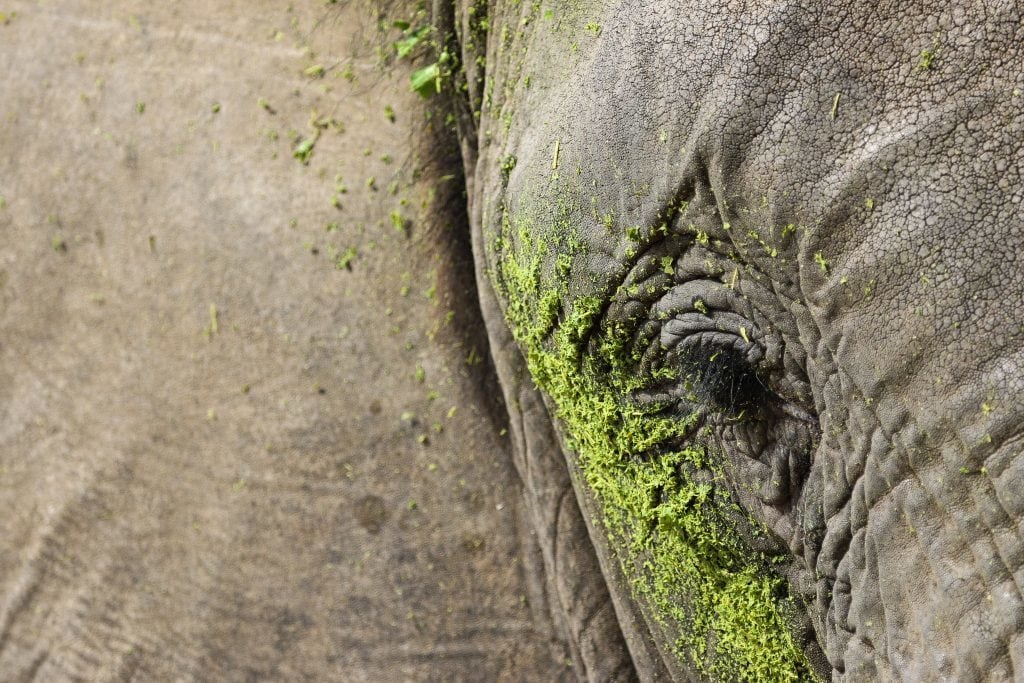 Have you ever seen an elephant sneeze? Jabulani obviously lacks coordination as he used his food-filled trunk to rub his eye when a sneeze surprised him.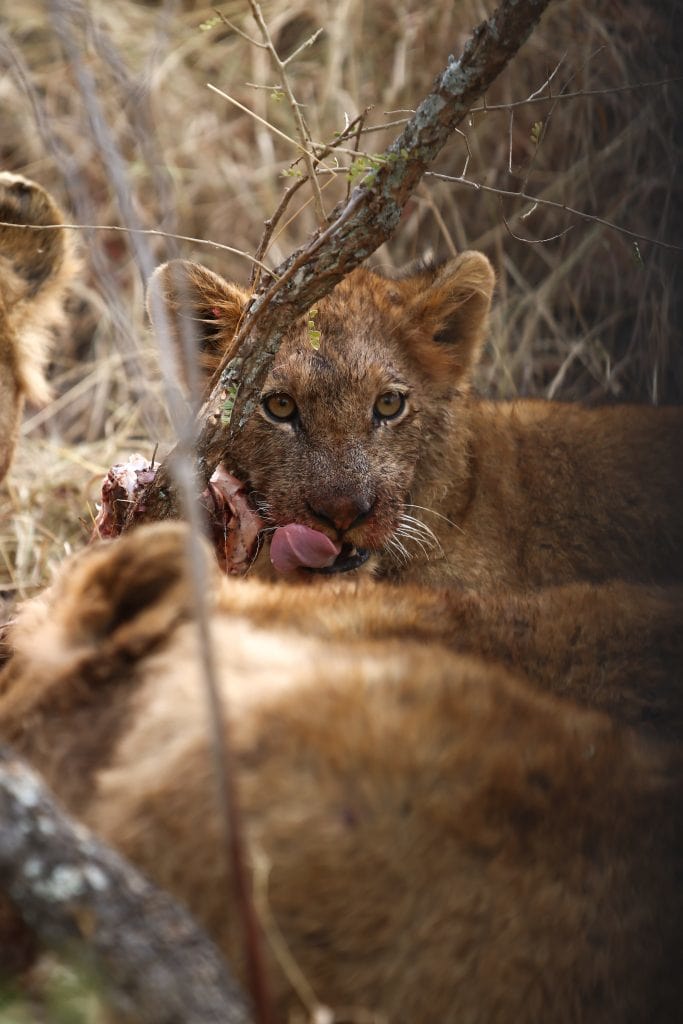 The Guernsey females and cubs have been busy this past week. They were seen on two separate occasions enjoying a fresh kill.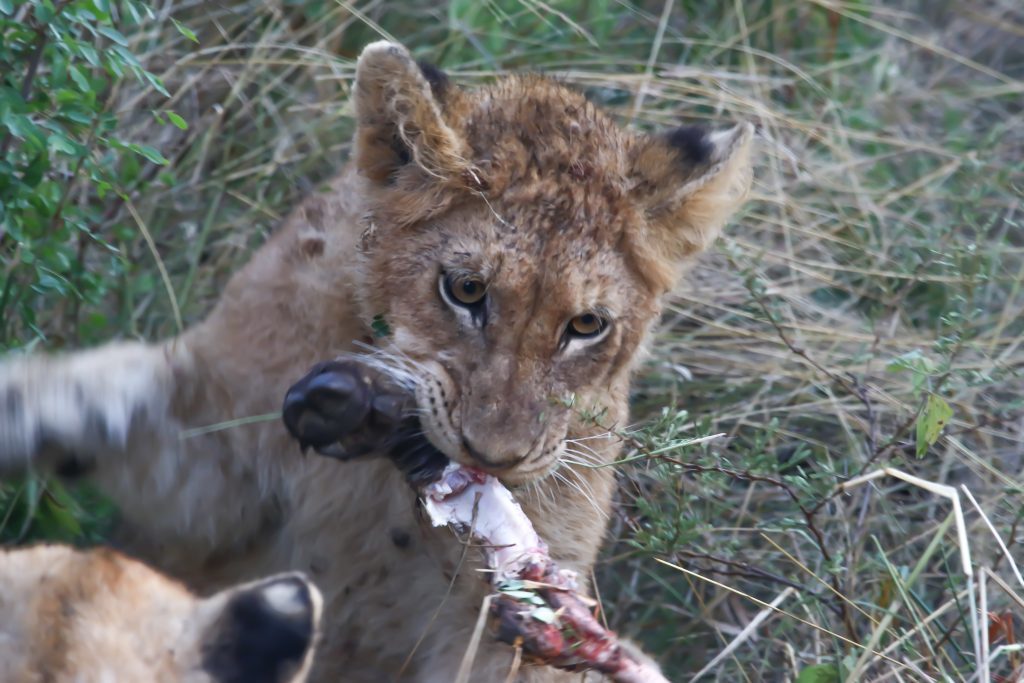 After the unfortunate loss of two of the first litter, the remaining five cubs are growing up to be quite the trouble-makers, constantly challenging their mothers at meal times.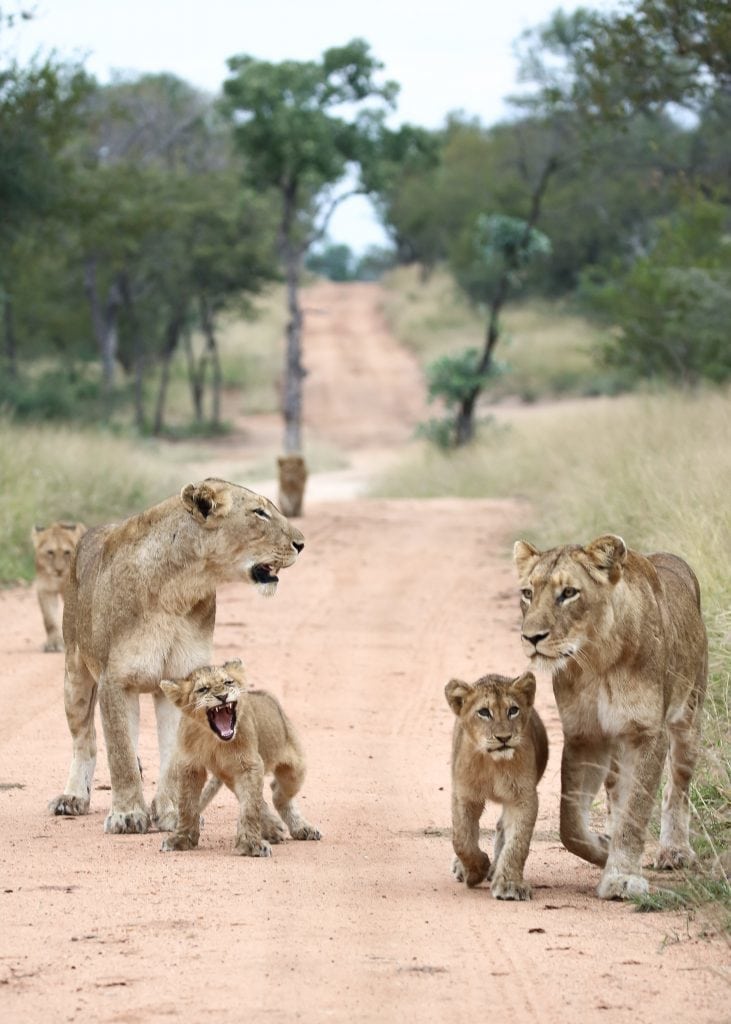 A family portrait of the Guernsey females and their cubs, covering as much ground as possible before the mid-day heat set in.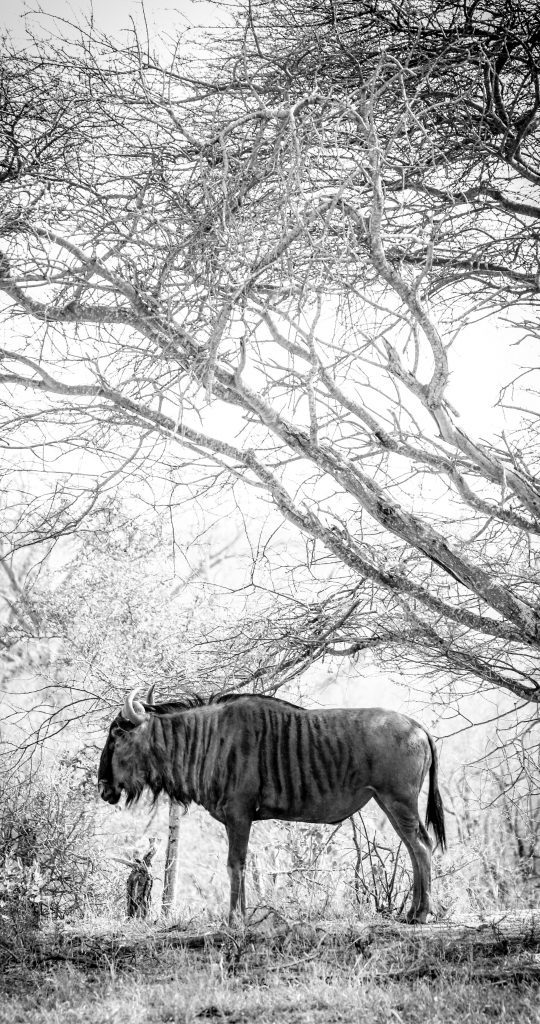 This blue wildebeest seemed to be lost in thought while struggling to find some shade during the harsh dry winter months
Thanks for taking the time to look at my photo's,
Andre