Obert & Helen's African Foodie Favourite ~ A Pap & Sheba Recipe
by jabulani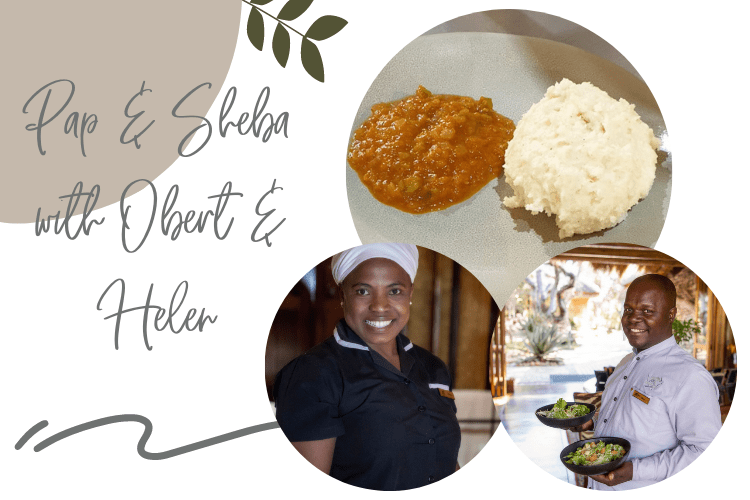 Our incredible butler-housekeeper-duo, Obert & Helen hit the Jabulani kitchen to create a true African favourite of pap and sheba (or phutu), a rich tomato relish – filmed by Head Chef, Alex!
This Africa Day, it is food that is uniting us all around the stove and table, to create together and share in the tastes of our home. Food is to the spirit much like music or dance, the true tools of celebration and unity, and the most enjoyable ways to come together and honour our heritage.
We love sharing these African or South African flavours with our guests too, so feel free to join us for a locally-inspired menu on your next safari vacation.
In the video above, Obert sees to the pap or mielie meal – a grain similar to polenta, but white in colour. He cooks the mielie meal in a pot on the stove on a very low heat for a long time, until it is "stiff", turning it constantly, until leaving it to cook in the pot with the lid on. In the meantime, Helen makes her relish, chopping and grating her ingredients: green peppers, onions, tomatoes, and a soup mix, along with salt and sugar, which are added later.
She mixes her ingredients one by one in the pan on the stove, after sautéing the onions first. She adds water and mixes it on high heat. Once the sauce is cooked, she adds it to the pap – you can add it over the pap or on the side and if you like you can also serve your Pap & Sheba with vegetables and grilled sausage.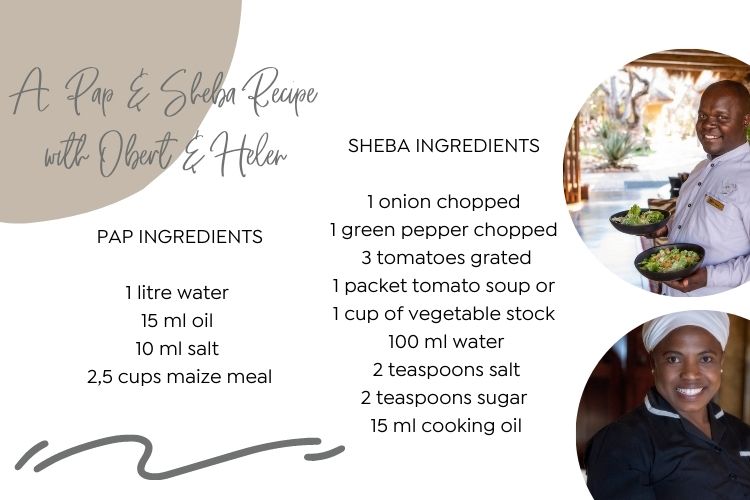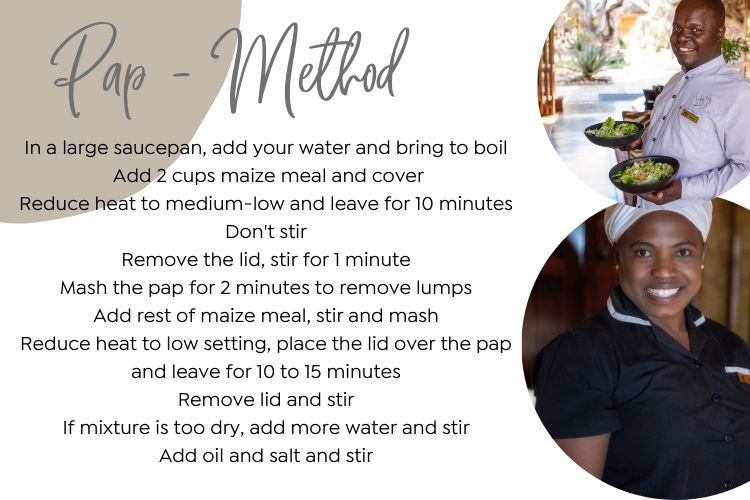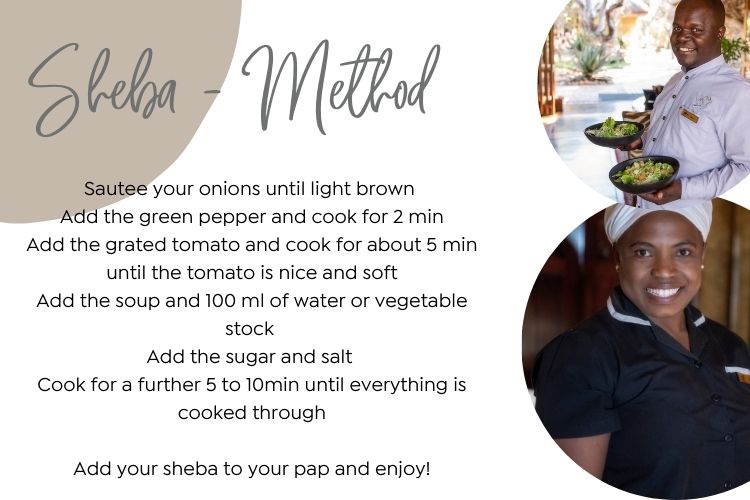 This is a meal that fills the stomach and being full of flavour really lingers in the mouth and memory, evoking that feeling of home, sitting together with loved ones over a hot meal, with music or chatting enveloping you.
This is our Africa.