Meet Jabulani Chef Gerhard! From French Bakery to Safari Lodge!
by jabulanisafari
Chef Gerhard has been with us since August 2021, moving from a French Bakery in Hoedspruit, his and our home town, to our safari lodge in a big 5 reserve.
"Jabulani quickly became my happy place, giving me the freedom to bring my wildest dreams to life. Being able to bring art and food together was a unrealised dream of mine and was made possible when I was given a chance as a young chef. Although I have a passion for all foods, the thing that won my heart was pastry. It opened a canvas with which I could create my wildest thoughts. When looking at ingredients, I have always preferred chocolate over anything else. I see chocolate as the building blocks of pastry, being that it can be turned into anything. In my down time, I enjoy spending time with friends and family. Especially when I am able to share my passion with them. I also enjoy reading and drawing. My favourite part of working at Jabulani is the people. In my short time here, I have fallen head over heels for the people, the food and the environment."
Follow Gerhard on Instagram at @chef_gerhard_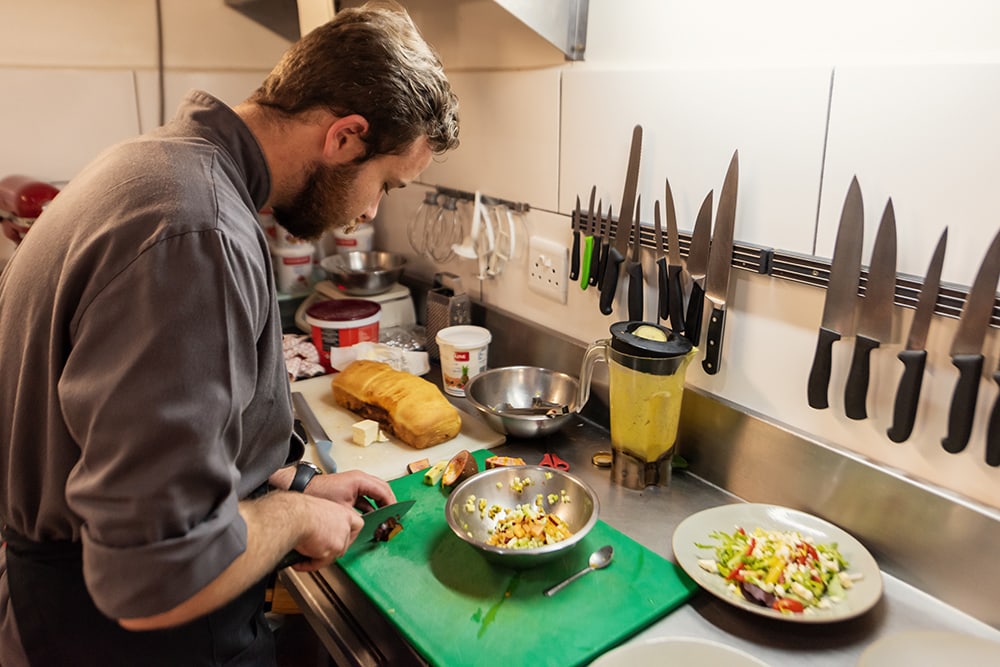 Has food always been a big part of your life? Where did your interest in cooking come from?
Yes it has, growing up in the hospitality industry I have always been exposed to food, it was there where my love for it began.
What is the meal you most enjoy cooking, and why?
Being a pastry chef my love for chocolate has grown and became my go to ingredient when cooking. My favourite dish is probably my Khaki Bush Rose dessert.
How do you handle stress in the kitchen?
Growing up in the area I have always been calmed by the bush, it helps clear my head and brings me peace.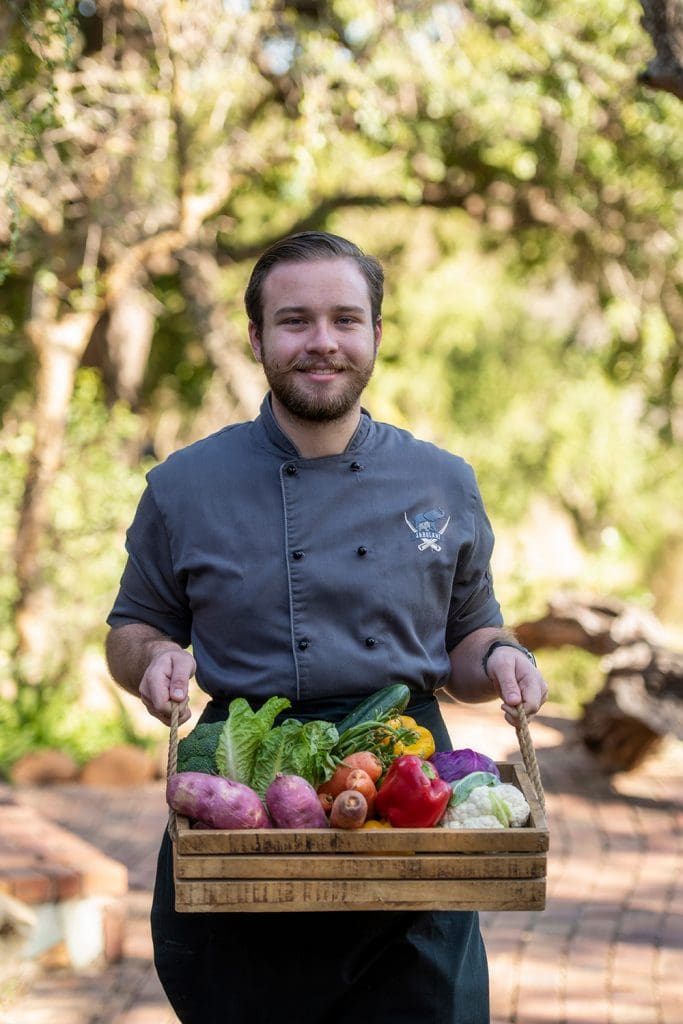 What inspires you in life and work?
The pursuit of happiness and sharing my creations with the world.
What makes the Jabulani kitchen different from others?
In our kitchen there is a overall feeling of respect and teamwork. We as a team strive to do the very best we can possibly do.
How has your outlook on food and cooking developed while working at Jabulani?
Working here has changed my perspective by showing me that as long as you have a vision and the right determination you can accomplish anything.
What are the moments of living and working at Jabulani that mean the most to you?
Meeting people from around the world, each with their own stories to tell. Becoming part of the family, it is amazing to me how quickly the Jabulani team was to expect me and countless others. The bonds we have made here will last a lifetime.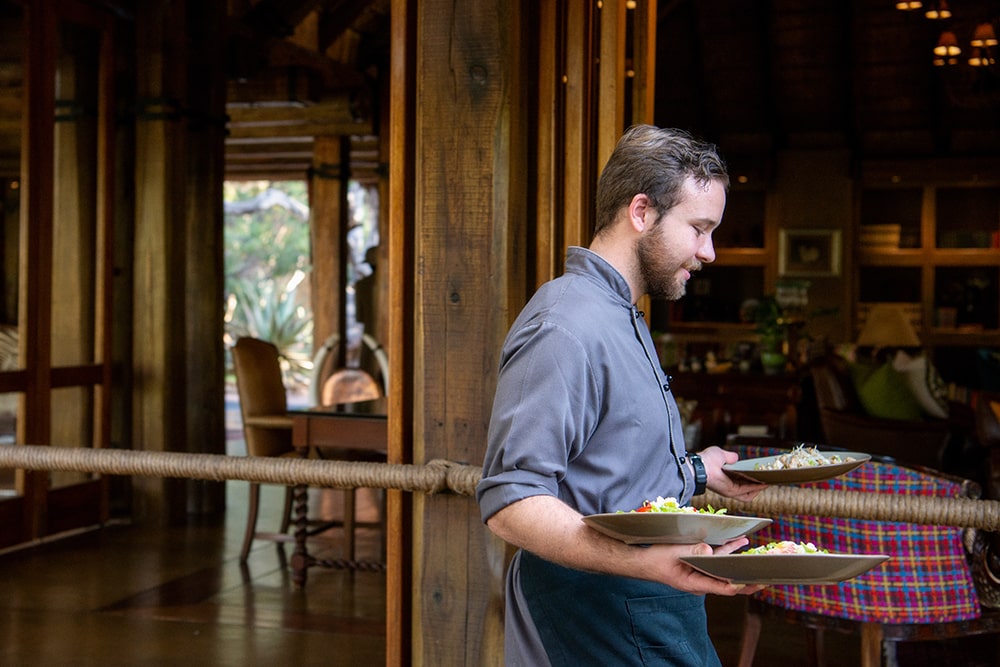 Is there anything that you've learned as a chef that you think helps you with other aspects of your life as well?
Being a chef and working with students as well as my team my patience has improved a lot. I have learnt to take advice as well as helping others when needed.
Best meal and drink on the menu at Jabulani?
Springbok wellington and a dirty martini
How do you believe places like Jabulani can help make the world a better place?
I feel that the work we do can impact the way people view nature and help them strive to preserve it.