Jabulani Secrets with GM's Chantel and Stefan
by jabulani
At the heart of Jabulani lies the rescued elephant herd that we call family, but also, importantly, the people who enable our vehicle for change and conservation (definitely a 4X4) to drive any road. Taking care of the management of the lodge and helping to steer the soulful safari experience at Jabulani are two people you could call Mom and Dad, or simply, Chantel and Stefan, our wife-and-husband team who not only live and work in the wilderness with us, but who are also raising their daughter here, in this special part of South Africa.
Take a look into their hearts and minds in this Q&A below: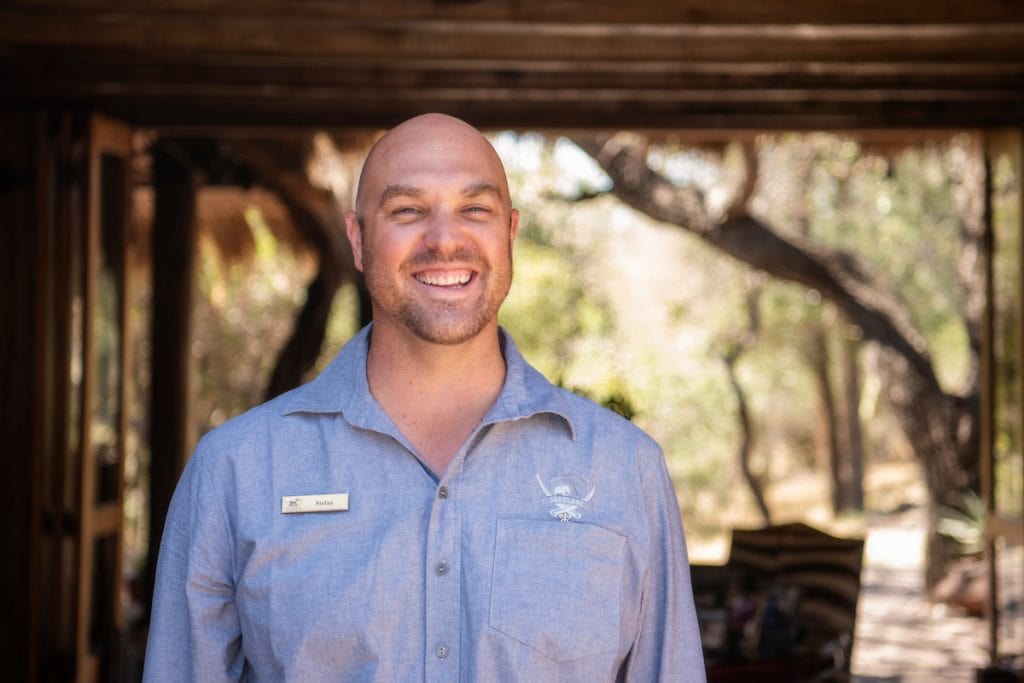 1. We all have our different connections to nature and the animal world. Can you describe yours?
Chantel: I am a huge cat lover, so have always felt connected to the bigger cats. Watching a mother lioness grooming her cubs or the greeting between two big male lions – bumping their heads against each other, I get a definite sense of belonging when I get the opportunity to witness such encounters.
Stefan: As a young child, I used to visit Kruger Park fairly often. My uncle did walking trails in the park. It all started with spending time with him in the bush. Nothing beats walking through the bush and letting nature fill all your senses.
2. How have you developed your understanding of the South African wilderness?
Chantel: I have learned that not everything can be placed in a specific box. Not everything happens or acts the way we think it should, and sometimes you are dumbfounded by how much we do not understand.
Stefan: I try and spend as much time as I can with people that have spent a lot more time than myself in the bush. Experience is something that can only be gained by spending time with experienced people.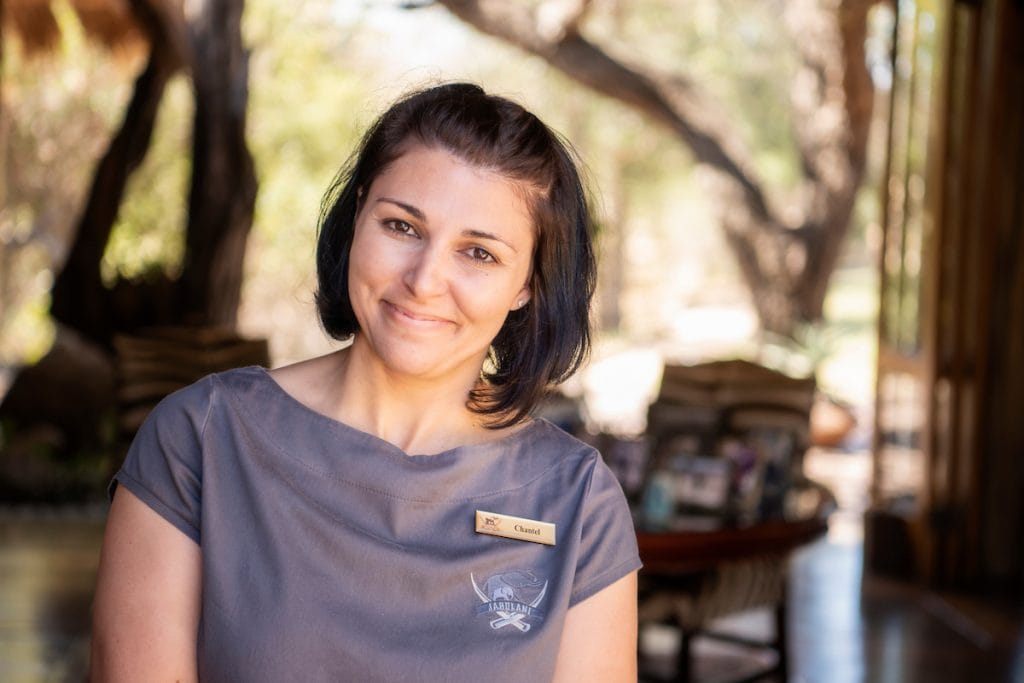 3. What are the moments of living and working at Jabulani that mean the most to you?
Chantel: When a guest has had the most incredible experience that words cannot describe, and reveals it in the unvoiced emotion when they leave…
Stefan: When guests have their first encounter with our elephants, there is something that changes in their being. It is something small that can very easily be overlooked, but if you see it happen it is the most meaningful thing you can be part of.
4. What is the most unusual thing you love about the wilderness?
Chantel: Even the most crooked, broken tree can still be beautiful if you change its surroundings.
Stefan: Nothing is scripted, you think you know everything and then nature surprises you from a completely different angle.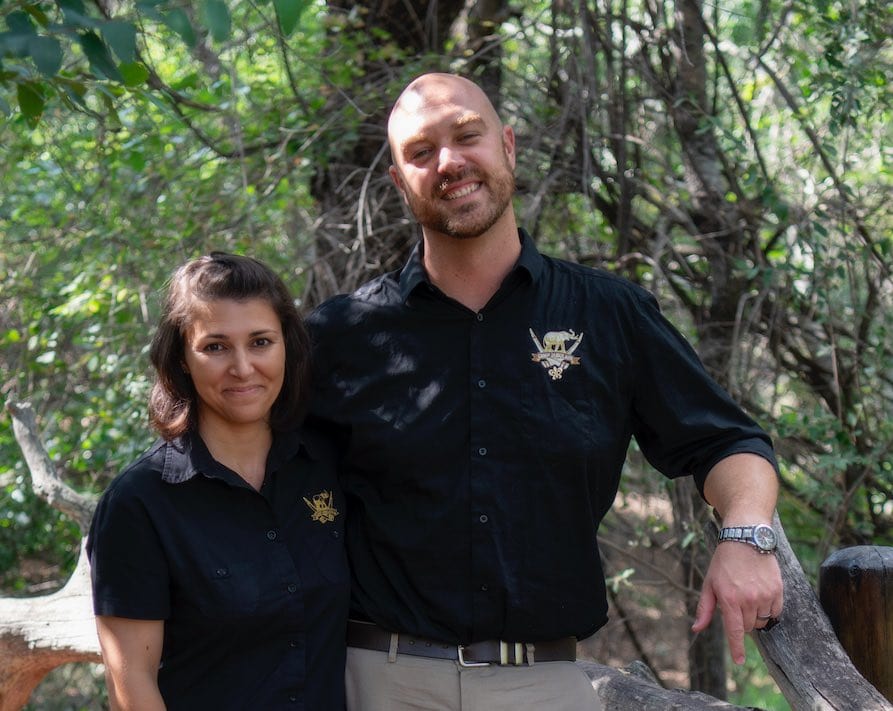 5. What are your five important rules to life in the wild?
Chantel:
Before you put your shoes on, ALWAYS shake them out first!
Always have a glass of water handy, as you might not have water in the morning.
Savour the moments, like the sunsets – they are only short moments where time seems to stand still before the dark sets in and you realise that the day has gone.
When in doubt, climb a tree, it might give you a different perspective.
If you find a seed, plant it. We all need a little help now and then.
Stefan:
Look and listen first.
Respect nature.
The African sun is unforgiving, always carry sun-screen.
A lion that has been seen is not nearly as unpredictable as a lion that has not.
Always make time to watch the sunset.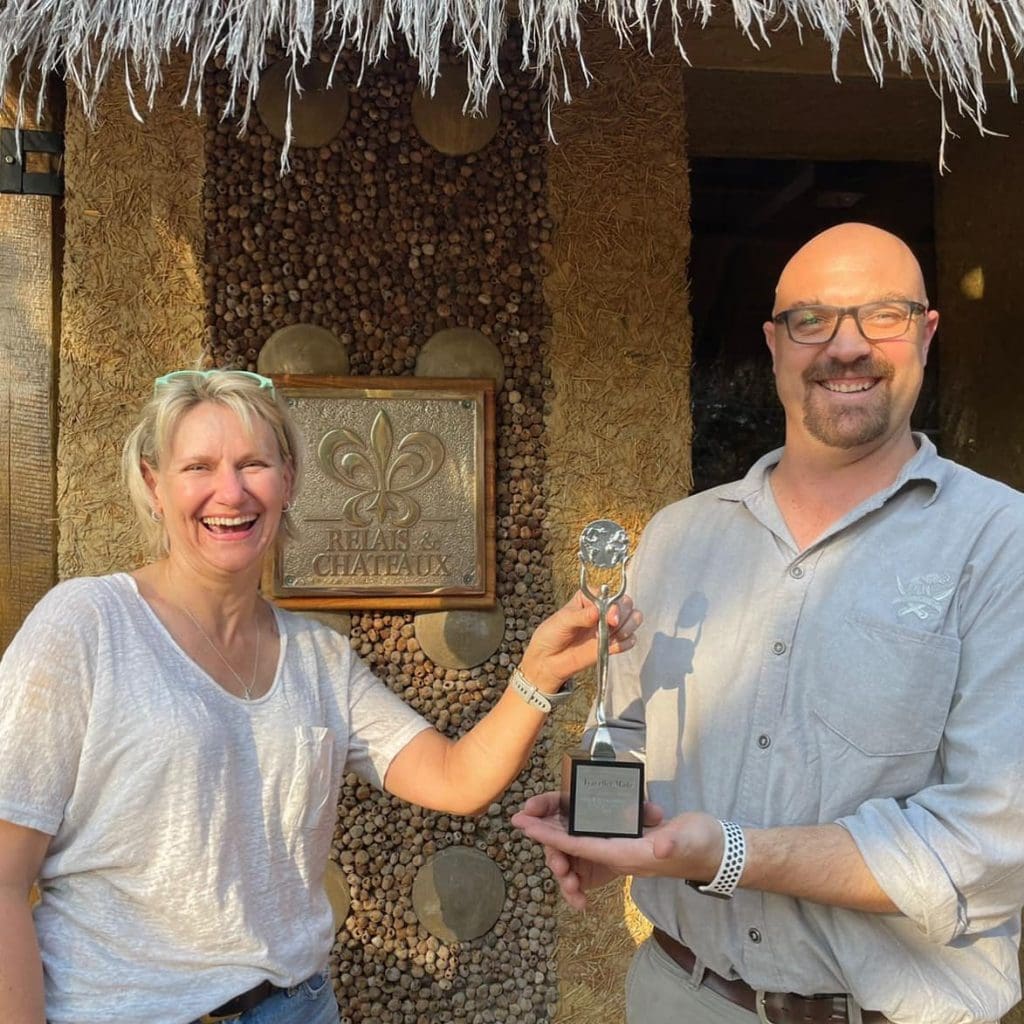 6. What inspires you in life and work?
Chantel: Being part of a story that's not your own, but somehow becomes part of your story. Contributing to something bigger than one self.
Stefan: I have always liked being in the company of others, being in the company of people that in some small way share our passion for the African bush and the animals that live in it is just incredibly special.
7. Best meal and drink on the menu at Jabulani?
Chantel: Cheesecake and Jabulani Caramel latte.
Stefan: Barbeque pork belly with chilli Brussels sprouts. Nothing beats a good old Gin and Tonic at sunset.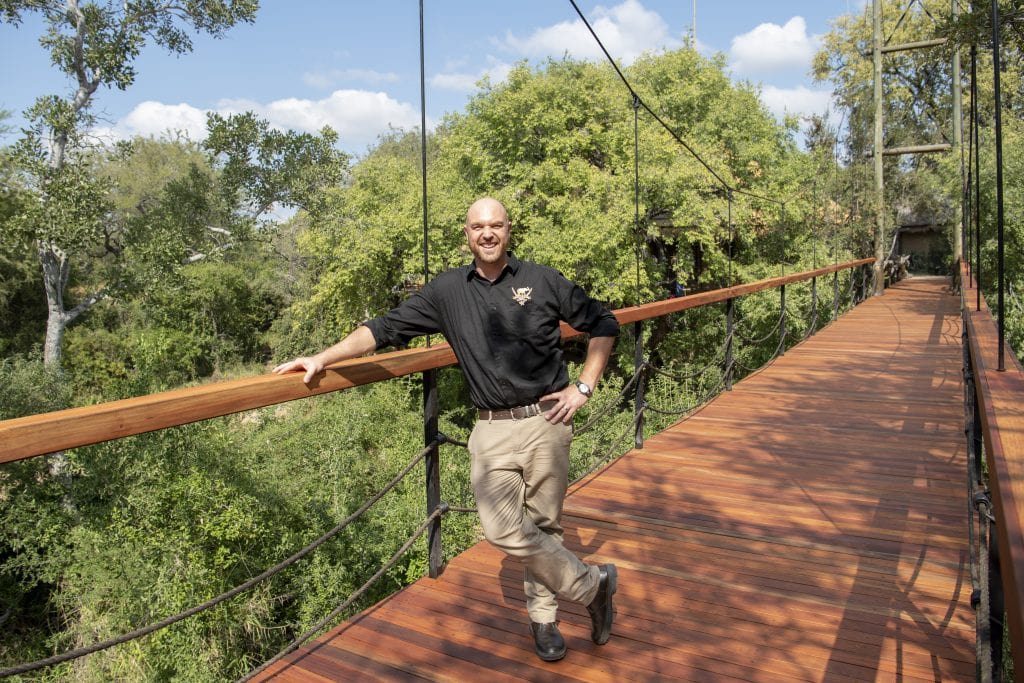 8. What is it like raising a family in the bush?
Chantel: Very trying and challenging, but rewarding in different ways. Having a 6-year-old that has seen pangolin more times than most adults, seeing that rare animal walk right past her feet, makes you realise that this is indeed a privileged life.
Stefan: Incredible! Our daughter is about as passionate about the bush as I am and seeing her get excited when she spots the animals before I do is most gratifying. But it also comes with its challenges. When you have a very upset 6-year-old in the car, because the lions are lying in the road on the way to school and we are going to be late for playtime, one does wonder if it would not be better to live in town (although only for a brief second).
9. How do you believe you can help make the world a better place through experiences and places like Jabulani?
Chantel: By showing guests that the smallest act of kindness can lead to an extraordinary outcome. Always be kind and that will cause a ripple effect of goodness.
Stefan: Once you have looked into the soul of an elephant everything else seems irrelevant. If we all just try and be more like elephants the world would be a much simpler place.