Jabulani Secrets with Ranger Reece Willox
by jabulanisafari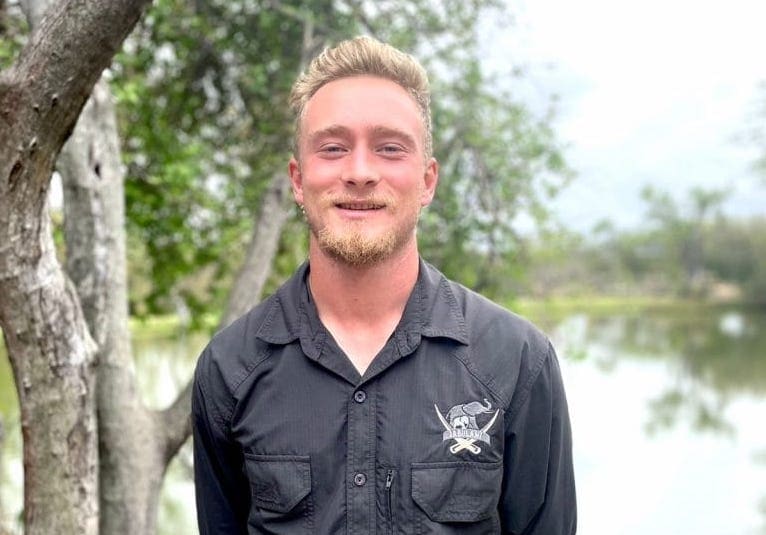 1. We all have our different connections to nature and the animal world. Can you describe yours?
I have always lived in an area away from the city and I feel by living that way I am more connected to my natural roots, I feel a great connection with wildlife by always trying to understand and predict what the animal may do next.
2. How have you developed your understanding of the South African wilderness?
Experience is obviously the easiest way to understand the wilderness because there is no limit to what you can learn. The bush will always surprise you with something new every time no matter how long you've been out there and that's why experience is so important.
3. What are the moments of living and working at Jabulani that mean the most to you?
The part about my job that I love the most is seeing and being apart of the reactions and excitement that the guests show from each sighting. Even seeing similar animals every day means that you will see them in a different place doing different things and there will always be something new to see.
4. What is the most unusual thing you love about the wilderness?
When dealing with so many different guests you will always come across different personalities and interests, and from time to time you will often receive strange sighting requests by guests from the very basic to nearly impossible. Questions are always appreciated on my vehicle and some of the very weird questions are sometimes incredibly entertaining and well thought out. It's always nice to hear a new original question to test my brain.
5. How do you handle fear in yourself and guests?
Each sighting provides a different approach to different animals with different personalities. Often guests can have a heart pumping adrenaline filled moment of a lion walking right past the vehicle, locking eyes with the guests or a large elephant bull walking towards the vehicle with its trunk up in the air collecting the smells around it. But each sighting should be handled differently. Fear is a temporary feeling that can be avoided if handled correctly. For me I prefer to respect the animals first and foremost and to have a sense of calmness that allows guests to feel the same way.
6. What are your five important rules to life in the wild?
Understanding animal behavior
Wind direction
Composure
Tracking is essential
Vehicle placement
7. What inspires you in life and work?
Knowing that there's so much to still learn, the challenge never ends because there's always something new to discover. I always strive to better myself in any way and in life there's also so much out there to learn and discover.
8. Best meal and drink on the menu at Jabulani?
Nothing better than a delicious warm breakfast with orange juice.
9. How do you believe you can help make the world a better place through experiences and places like Jabulani?
I think we have a huge role to play as rangers by spreading the word of conservation, and sharing the wilderness with others. The information that we share with guests is important because it opens their eyes to how vital conservation is for our wildlife in South Africa.