Jabulani Secrets with Ranger, Liesa Becker
by jabulani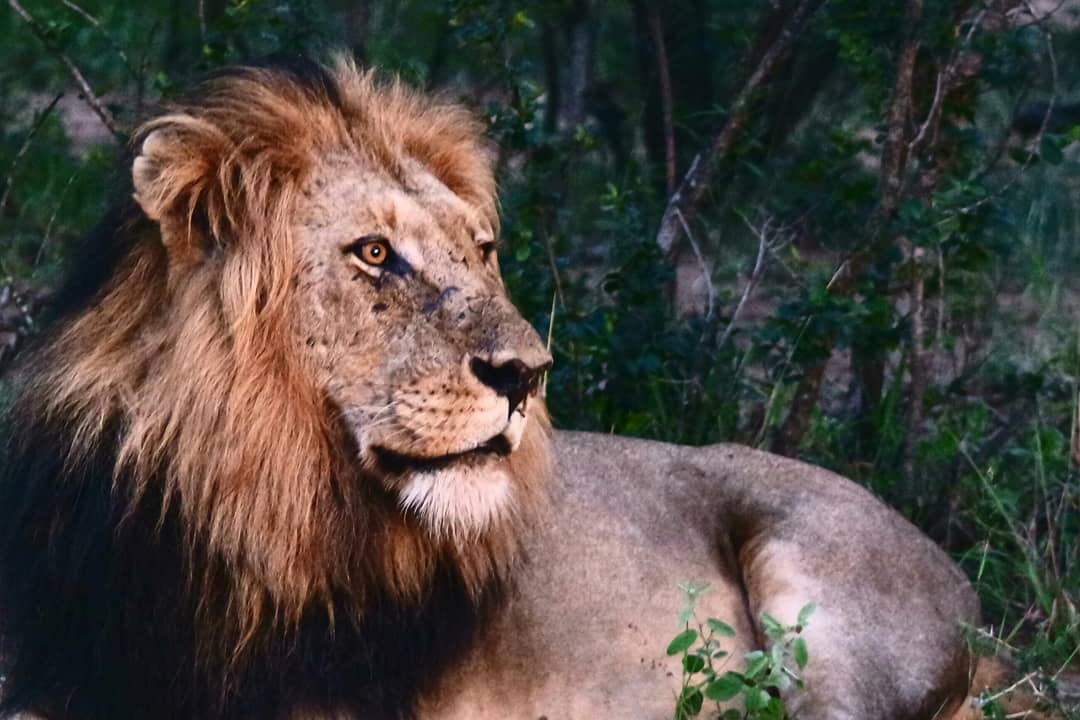 Jabulani Ranger, Liesa Becker shares her views on the beauty of connecting with animals and the wild, on being the only female ranger at Jabulani, and her rules for life out in this special part of Africa.
We all have our different connections to nature and the animal world. Can you describe yours?
This is something very near and dear to my heart. I have so much respect for the ecosystem, nature and everything in it. Even when I was a little girl, I would get so upset with people who would hurt animals or do something seemingly small like picking flowers. I just – for whatever reason – have always felt very in touch with nature and especially animals. It's something I really am not even at times sure how to put into words.
I recently went to the United States for work, and realised anew how uninformed and unappreciative we, as people, are about what's happening to our earth. It makes my heart ache to think that my children might one day not see a rhino, for instance. Or know the true meaning and value of wild animals in the wild. That scares me. Whenever I am on safari, I gain new respect for animals. They are so intelligent and yet they are the ones dying off and being destroyed. Ultimately this is why I do what I do. If can convey my passion, love and respect for nature to at least one out of 10 people on a game drive at Jabulani, I know I have made some sort of difference.
2.  What are the moments of living in the wild that mean the most to you?
My favourite thing about safari life has and always will be the fact that you never know what's going to happen or what Mother Nature will allow you to witness. Whether it's the birth of a blue wildebeest, the sparring of impala, or even the intense sight of lions crunching through the bones of their prey. It can be anything! No matter your experience, skill or knowledge as a ranger, sometimes it is purely up to luck, to the whims of Mother Nature. 90% of the time, safaris are all about right time, right place.
The mere fact that you learn something new every day out here makes every drive worth it. There will always be a bird you have not seen or identified before. An animal behaviour you have never encountered. A plant you've never smelled.
And of course we learn from each other every day! I am so blessed to have such a versatile group of fellow-rangers whom I get to hear stories from and learn from. Every day is different; not many people can say that about their jobs.
3. What is the weirdest thing you love about the wilderness?
I would have to say hyenas. I love everything in nature, but hyenas are these whimsical, weird creatures that I personally do not encounter too often on my safaris. So when I do, I just love observing their behaviour.
4. What are your five important rules to life in the wild?
The animal's comfort always comes first – even if that means guests cannot get a million-dollar photograph.
Always reassure guests in any sighting. They might be too embarrassed to say they are nervous, so make sure there is clear communication. In the same breath, make sure the animal knows you are there. It helps to talk to animals in a sighting to let them know you are there.
Always respect your colleagues in any sighting. Their guests also want to view the animal. That being said if a colleague oversteps the boundaries of the animal's comfort, I do and will take them on. Professionally, of course.
Never be dishonest with guests. If you don't know something, own up to it rather than have someone find out you were not up-front about something.
Have fun! It's the bush. Make the most of it!
5. How have you developed your understanding of Africa's wilderness?
My family own a lodge in the Sabi Sands, so growing up we went there frequently. My love for animals and wildlife sprouted from a very young age. This of course was a massive privilege. After school, I dated someone who was studying with FGASA (Field Guide Association of South Africa), but was not the most motivated. I then helped him study and slowly but surely realised it was something I wanted to do too!
From there on while still working another job, any free second I had I would shadow rangers on safari. A large chunk of my knowledge today comes from what Schalk Human taught me years ago at a reserve we worked at in the Waterberg. And of course every day I still learn from fellow rangers, friends, managers, mentors and even my guests!
Watching the grooms with the elephants at Jabulani has also highlighted for me the power of true dedication. I am just in awe every time I watch our grooms with the ellies. The utter trust and respect there from one to the other is just absolutely astonishing! The fact that they dedicate all of their time and energy to our gentle giants… it's inspirational.
6. Traditionally game rangers are predominantly male. Being a female in the bush now, has it been harder for you or given you a certain edge or advantage?
I'll be frank – at times it is tough yes. People do not sympathise with you because you are a female. And I prefer it that way. I do not want any special treatment. But since we are being honest, changing a Land Rover's wheel, for instance, is not the easiest job under the sun. But because I am treated the same, this has toughened me up a lot and it really has made me stronger. Physically and Psychologically.
This is just one of many examples I encounter in my career every day. Sometimes I even have male guests question my ability to drive, guide, handle a rifle etc, but as soon as they realise I am just as much of a ranger than anyone else, they start loosening up. As they should. I am the only female ranger at Jabulani, but am very fortunate to work with an awesome group of gentlemen who have taught me that chivalry is not dead and who have become like brothers to me.
7. What inspires you in life and work?
Animals! They just always have it figured out – even when they don't. Their instincts never let them down. Witnessing them in the wild teaches me that everyday could be your last, life is all about survival of the fittest and even when you fall, you can always get back up. Except if a predator gets a hold of you, of course!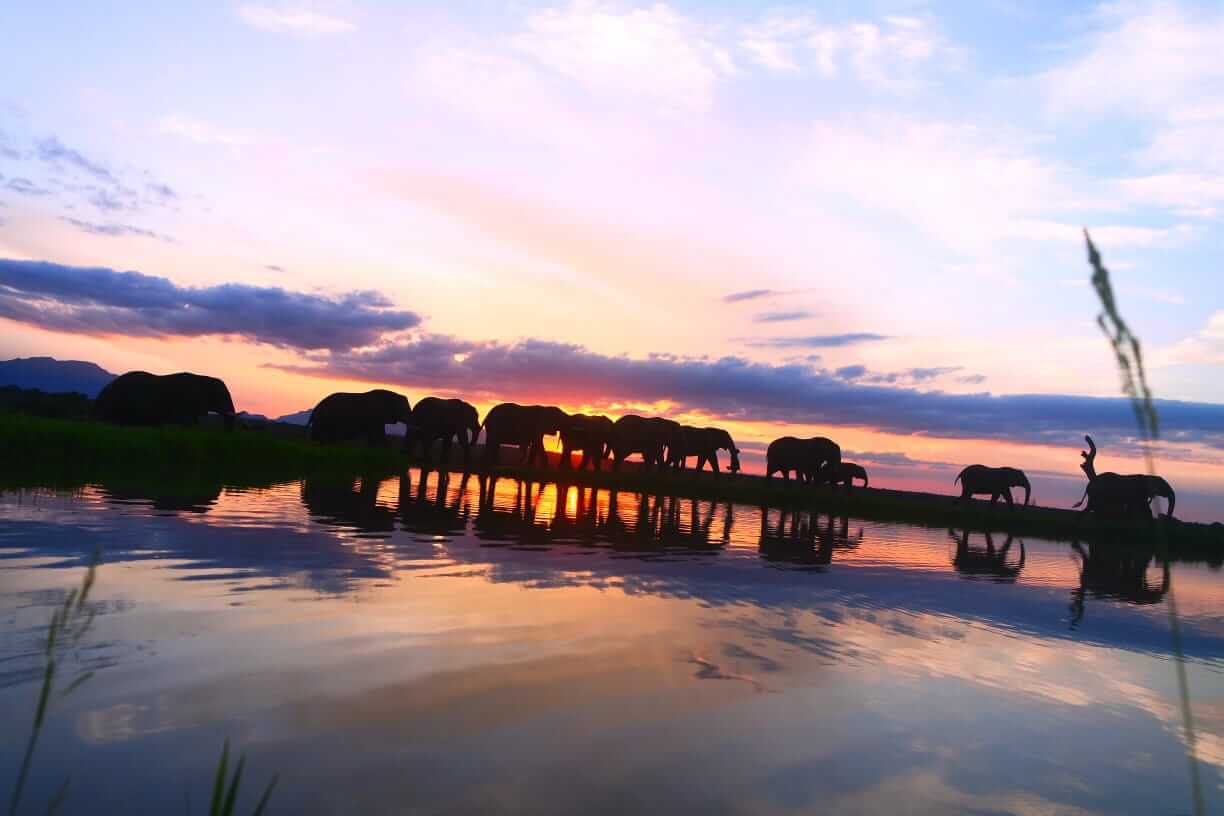 8. Best meal and drink on the menu at Jabulani?
Cauliflower soup and coffee latte. Boring I know, but I like the simple things, done well!
9. How do you believe through safaris and places like Jabulani, you can help make the world a better place?
Experience is education! So if I can offer guests an absolutely memorable experience, while educating them, I know I will have had some positive impact in their minds and hearts and how they think and feel about nature, the wild and our relationship with it.