Jabulani Secrets with Dean Wilkinson
by jabulani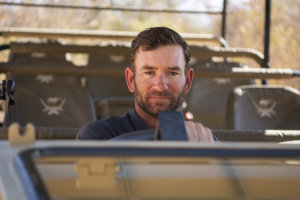 "Nature is where we all come from and will all return to someday, but in the middle, when we are alive, there is no better place to recharge your soul, than in the woods." – Dean
 For us, the unexpected beauty of these Q&A's with the different members of our team is that we keep seeing new sides to each of their characters. We see deeper and deeper into their hearts and minds and get to read and learn from their beliefs and thoughts – ones not often shared in the busyness of safari life.
These interviews are akin to those campfire chats that continue long after dinner when every star is twinkling overhead and the wine is flowing as freely as the conversation. In this episode of Jabulani Secrets, we chat with nature-lover and insect-enthusiast, Ranger Dean Wilkinson.
We all have different connections to nature and the animal world. Can you describe yours?  I don't really know how to describe it, but my connection to nature has always been there. From saving insects in pools when I was a little boy to family adventures in the bush while growing up… I guess I'm lucky to have had plenty of exposure to the wilderness from early on.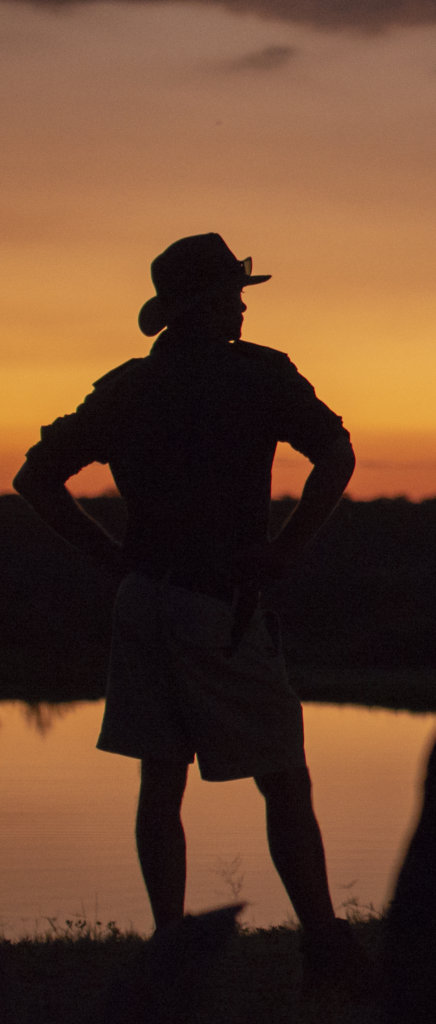 How have you developed your understanding of the South African wilderness?
I have spent many years crawling around in the dirt out here, from following ants on my hands and knees to tracking lions with guests. Each day out in the wild is an opportunity to see and learn something new if you're looking for it. I have also worked around South Africa, in the different biomes and have the book collection to show for it.
What are the moments of living and working at Jabulani that mean the most to you?
The schedule here. It makes such an unbelievable difference to a guest's stay to allow them to do what they want. It makes them feel comfortable and that their holiday is about them and for them. It also sets an atmosphere that's easy to work in.
How has Jabulani inspired you in terms of your life's passions?
Conservation is probably the subject that has grown the most for me here in terms of my passions. Just being part of a family of rescued elephants is an unbelievable experience that you cannot get everywhere. Photography and the documentation of insects is also a big passion of mine and living and working here allows me to pursue that.
What is the weirdest thing you love about the wilderness?
The creepy-crawlies. Most people run for the can of Doom, but never stop to even look at the insect before emptying half the bottle of spray. These bugs are all part of nature's work of art. Like little self-sufficient mini-robots going about their day, contributing to the smooth running of the environment.
How do you handle fear in the wild – in yourself and in guests?
I have learnt not to fear the bush. You have to learn to accept it… whatever is behind the next tree. You have to learn how to react correctly to whatever is coming to say hello! I've found that with guests you have to be stern and take control of the situation.
What are your five important rules to life in the wild?

Safety first
Learn how and why animals do the things they do
Stay hydrated
"Tread lightly and carry a big stick," as Winston Churchill said
SAFETY FIRST!

What inspires you in life and work?
The desire to know more. I try to learn something about everything, everywhere, every day.
Best meal and drink on the menu at Jabulani?
It has to be the creamy, wild mushroom soup and the delicious guava juice that is so beautifully thick you almost have to chew it.
How do you believe through safaris and places like Jabulani, you can help make the world a better place?
Game drives and bush walks, or just being out here allows you to connect better to nature. I know that sounds very cliché, but it's truer than you can even imagine. Nature is where we all come from and will all return to someday, but in the middle, when we are alive, there is no better place to recharge your soul, than in the woods. Places like Jabulani give people that chance. And the more people we enable to reconnect with nature, the better.