Our Elephant Herd instrumental in Bee Research project.
by jabulani
The Elephants Alive research team, have identified the unique value and opportunity that the Jabulani herd of elephants presents, and have incorporated them into their extensive "Elephants and Bees" research project. Their team have spent the first two weeks of September with our management and elephants at Jabulani, to observe the actions and reactions of semi-habituated elephants, and add this to research already undertaken with wild elephants from the neighbouring Balule Game Reserve.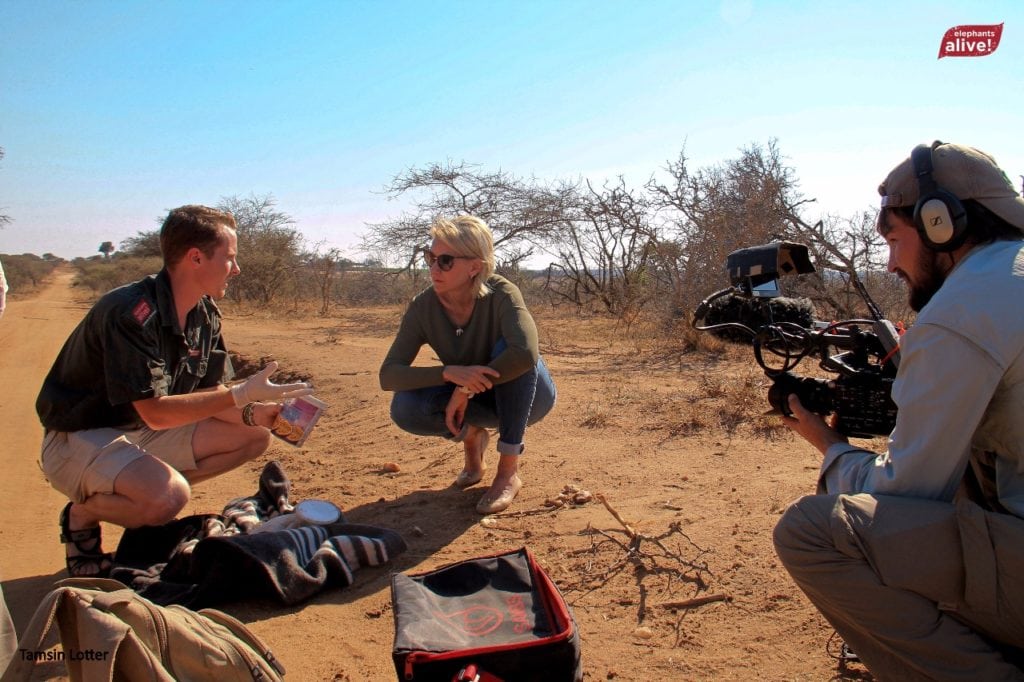 Over the past decade, extensive research has been carried out in Africa and Asia to investigate the usage of honeybees as a mitigation method for human-elephant conflict. Whilst elephants may be thick-skinned and the largest land-dwelling mammals, sensitive areas around their eyes and ears leave them vulnerable to the painful stings of the relatively tiny honeybees. As bizarre as this may sound, it is backed by thorough scientific studies focussing on various aspects of the elephant-honeybee relationship!
Pioneering research by Dr. Lucy King (Save the Elephants – Elephants and Bees Project) has shown that elephants display signs of uncertainty and fear when confronted with the sound of swarming honeybees, often moving away from these sounds at quite some pace. Furthermore, King and her colleagues have successfully used beehive fence-lines (beehives connected to one other by wires) around crop fields as a method of preventing elephants from crop raiding. Beehive fence-lines are now being used in various African and Asian countries where human-elephant conflict is of great concern. More recently in South Africa, research by Elephants Alive has found that beehives can be used as a successful mitigation method for protecting large trees from elephant impact in the Greater Kruger National Park. These studies all demonstrate the variety of applications in which honeybees can be used as a deterrent method for elephants.
Whilst studies have focused on elephant interactions with honeybee sounds, empty beehives, and active beehives, only suggestions and hypotheses have been made about the impact that the honeybee alarm pheromone may have on elephants. Honeybee alarm pheromones consist of a blend of about 23 chemicals, and cause the hive members to launch a defensive attack if their hive is threatened. Production of this pheromone by honeybee guards increases the aggression levels of the rest of the colony, leading to the honeybee attack response. The alarm pheromone mix is worth investigating because of the elephants' acute sense of smell!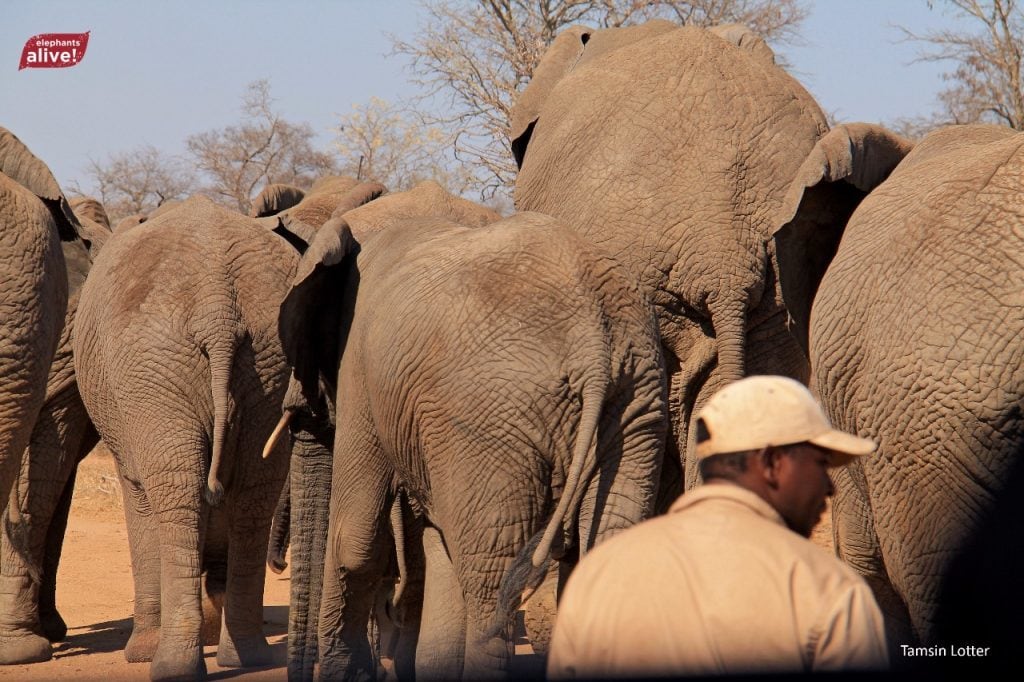 Whilst the manipulation of this pheromone by scientists can evoke attack responses from honeybees, it is unknown whether the pheromone can be used to deter elephants. Professor Mark Wright (University of Hawaii at Manoa) and his research team are currently investigating the honeybee alarm pheromone's potential in South Africa on both wild and semi-habituated elephants. The research group is using an innovative pheromone dispensing method developed by ISCA Technologies, in California.
With field trials on wild elephants underway, the researchers are turning their attention to semi-habituated elephants with us, at Camp Jabulani, for in-depth investigations into elephants' behavioural responses to the pheromone. These behavioural responses will be compared with the elephants' responses to empty beehives, honeybee sounds and live honeybees.
Investigating how elephants react to the pheromone will help researchers and conservation managers understand the potential of the pheromone as a human-elephant conflict mitigation method and add another piece to the elephant-honeybee relationship puzzle. Elephants Alive, is a close collaborator on the research team, and their researchers commenced trials at the beginning of September, in conjunction with Human Wildlife Solutions, with the first stage now completed.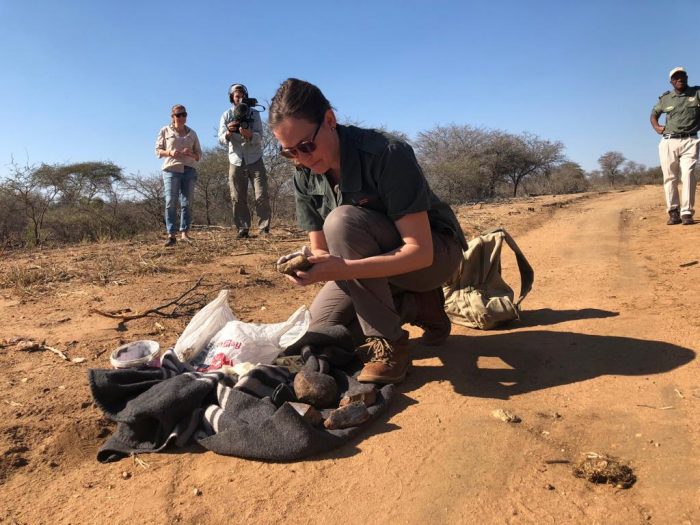 The team at Elephants Alive have expressed their gratitude to Adine Roode (our Managing Director), and our Camp Jabulani team of staff for our willingness to assist with this ground-breaking research, which may lead to significant improvements in the way we manage elephants to prevent fence line breaks.
We will share aspects of their research, in an additional blog, to follow soon. Keep tuned.