Jabulani Easter Eats ~ An Amarula Hot Cross Bun Recipe
by jabulani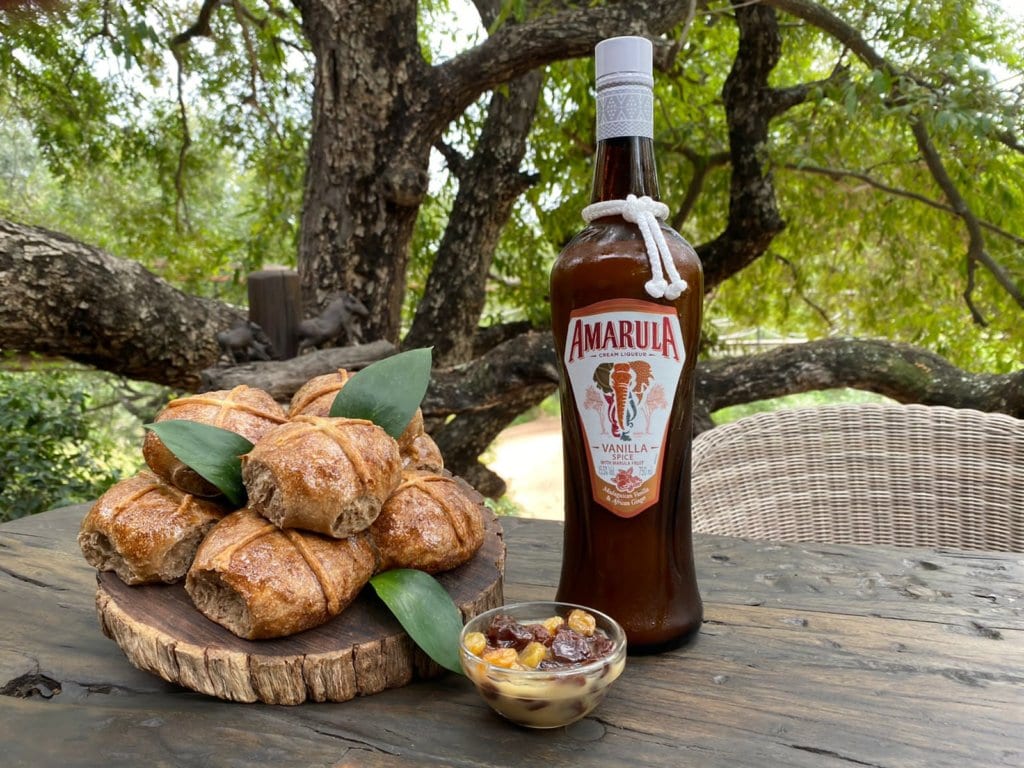 "All I really need is love, but a little Amarula now and then doesn't hurt!" ~ Charles M. Schulz
A few of our favourite things… family, celebrations, something warm and something sweet! This is our Easter Hot Cross Bun treat! Specially made with Amarula Vanilla Spice, this fruit-free bun recipe has the option to add raisins and sultanas on top, for those who prefer it that way. Serve warm with butter, or as you like, and a glass of our favourite creamy liqueur that reminds us of the tastes of our bush, Amarula, made from local marula fruits.
Hot cross buns unite many of us around the world at Easter time, as these spiced sweet buns, marked with a cross on the top, are traditionally eaten and enjoyed on Good Friday in not only South Africa but also the United Kingdom; Ireland; Australia; India; New Zealand; and parts of the Americas, including Canada and the United States.
There are all kinds of fun ways to add a twist to the traditional recipe, and so we've gone for Amarula! But other ideas include Cranberry White Chocolate and Macadamia, Pear and Chocolate, Chocolate and Orange, Salted Caramel, Apple and Cinnamon and even hot cross buns as a loaf.
Take a look at our recipe from Executive Chef, Dylan Frost.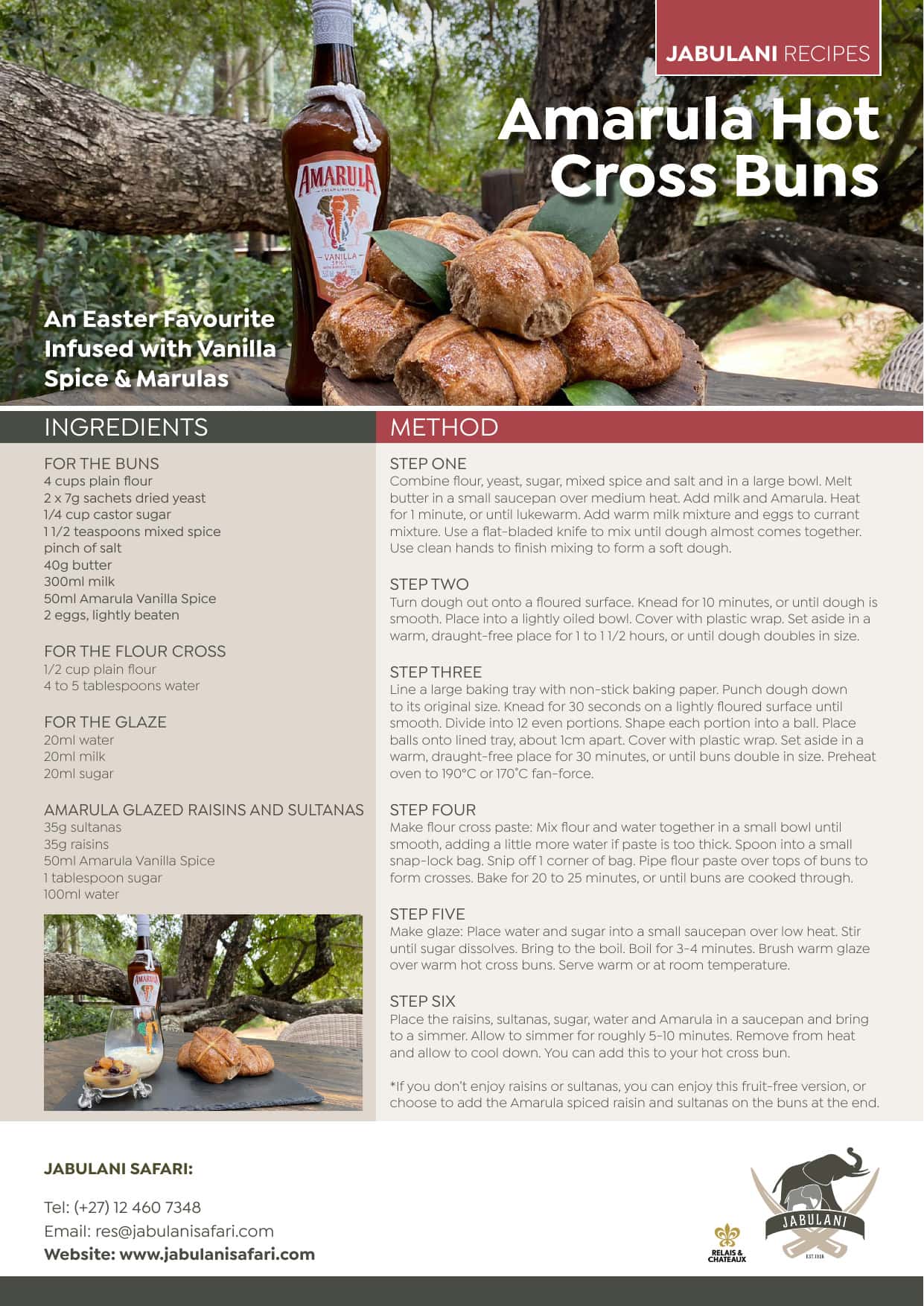 We'd love you try it out for yourself and let us know how they turned out! It's a great excuse to try all the different Amarula flavours…