ISAAC MATHOLE – ELEPHANT MANAGER AT CAMP JABULANI
by jabulani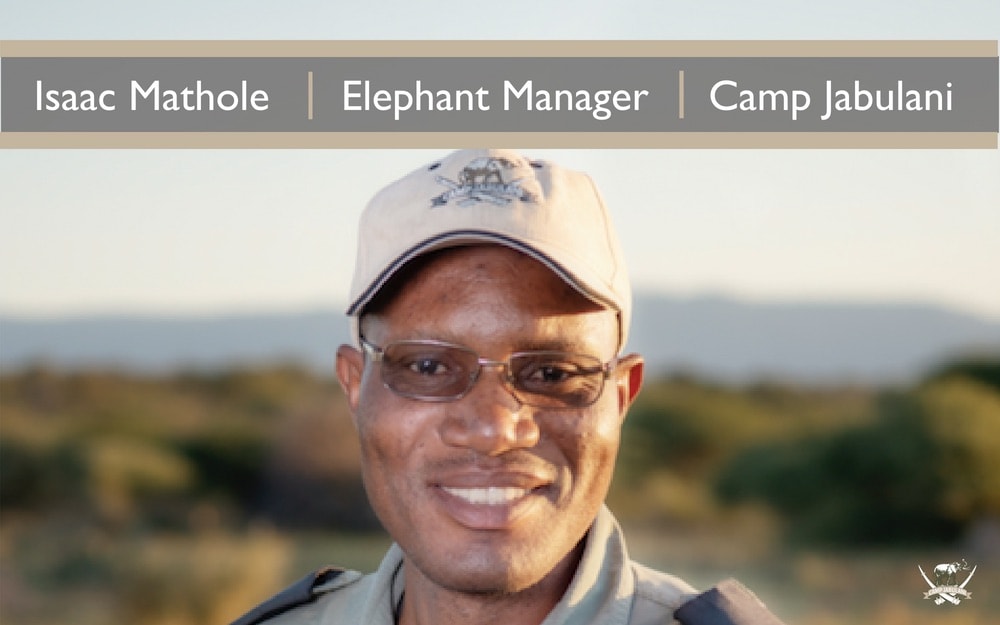 Isaac Mathole is a longstanding and well-respected member of our  Jabulani management team, second of our two elephant managers, working closely with Tigere Matipedza.
Isaac is South African, from a town called Acornhoek which is not too far away from our lodge. He is the father of three wonderful children, currently aged eighteen, nine, and five years old, and happily married to Mrs Mathole.
His career path took quite a sharp, and unexpected turn in 2002. Originally, Isaac had set out to become a qualified financial accountant, however, he struggled to get financial assistance or sponsorship to finish his studies, and was in a difficult position, without work or an income.
When the elephant herd that Lente Roode rescued from Zimbabwe arrived in South Africa, she realized she needed more hands to assist with the herd, over and above the herd's carers that accompanied the herd to South Africa. Mrs Roode heard that there was a very bright young man, living in Acornhoek, that was hard working, and in need of a job, so she offered him the opportunity to work with the elephants.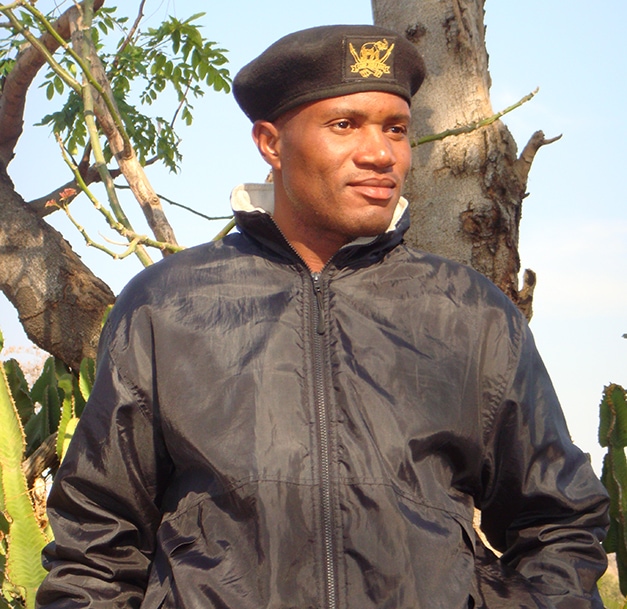 Isaac accepted the position eagerly, and has learned everything he knows about elephants, since then. He lived up to his reputation, and has continued to do so ever since, resulting in his position as elephant manager.
One of his core responsibilities is to inspect each of the elephant's, every morning, as they wake and leave the stables, as well as the evenings, as they return, after being out in the bush. This is to ensure they are pro-active in finding any possible injuries or signs of illness.
When Isaac speaks about Jabulani, his whole face lights up, he clearly has big soft spot for him. One of his favourite memories at the lodge was of Jabulani himself, who must have picked up an Iphone that a guest had dropped unknowingly. A little while later, the guest turned in a panic to try find the phone, and Jabulani just rumbled and presented the phone to them. He says that every person's reaction,
including all of the elephant carers, was something he will never forget.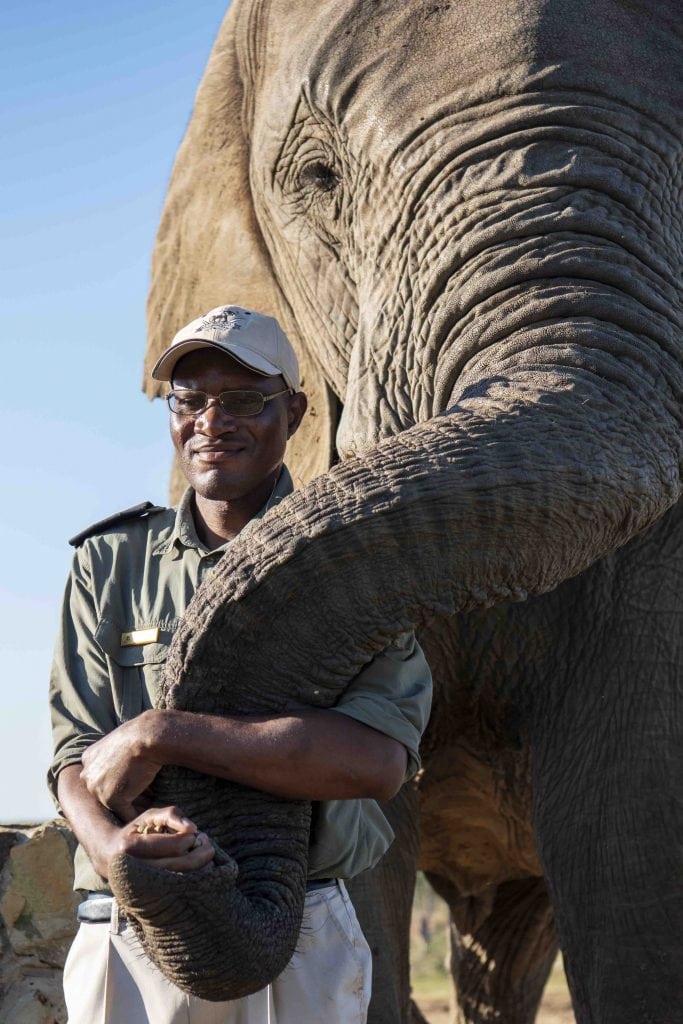 It could not have been easy, joining the team of experienced elephant carers all those years ago, knowing nothing at all about elephants. It just shows that if you apply yourself and work hard towards a goal, that anything is possible. He now leads many of those that helped train him.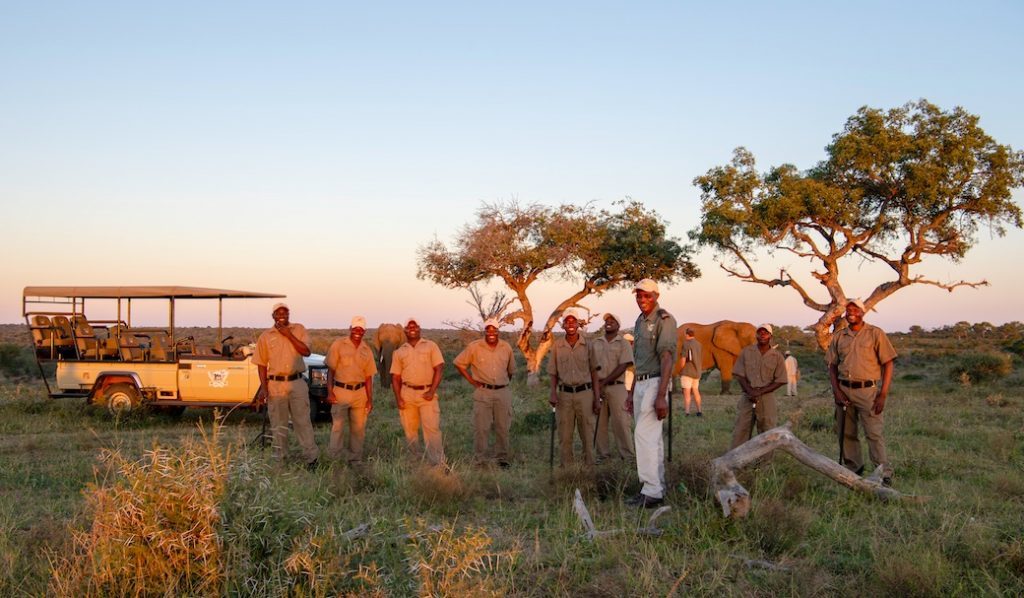 Isaac is a hardworking and disciplined man, taking his work too heart at every level.
We are very fortunate to have had him on our team for so many years!