From the Jabulani Kitchen – Chef Zandrie Boucher
by jabulani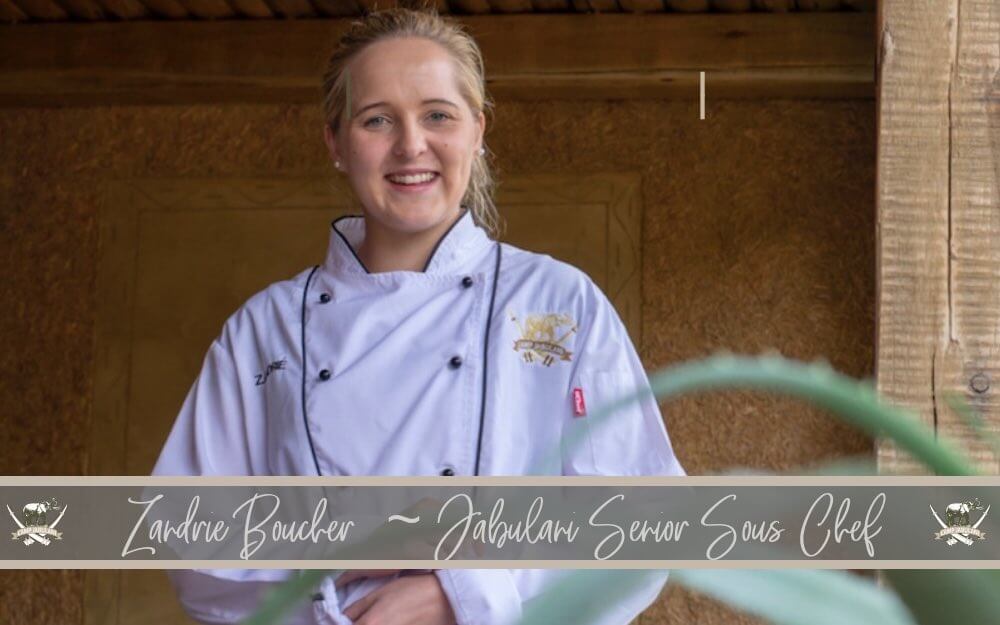 Growing up in Pretoria, Chef Zandrie would take any opportunity to cook for her friends and family. A hobby and a passion since she was a little girl, it was a natural progression for her to become a chef.
Zandrie began working at Jabulani as a Commis Chef, in February 2016 following the completion of her studies and practicals in culinary arts. During her studies, she realised her passion lied in working with "hot and cold" dishes, rather than pastries, which was her original love in the kitchen. From Commis chef, Zandrie was soon promoted to Senior Chef de Partie in 2017, and as of mid-2018, senior Sous chef.  Zandrie works closely with and constantly learns from Chef Dylan and Chef Alex.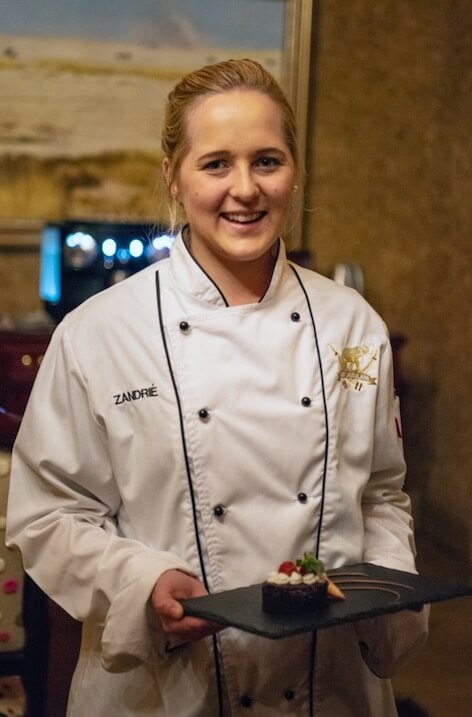 Chef Zandrie with one of her famous desserts
Being very creative with her cooking, the approach at Jabulani complements her talents, as we encourage our chefs to bring their personalities and passion to our guests' tables. Each day they create a new menu, which gives Zandrie a lot of opportunities to work with a variety of foods.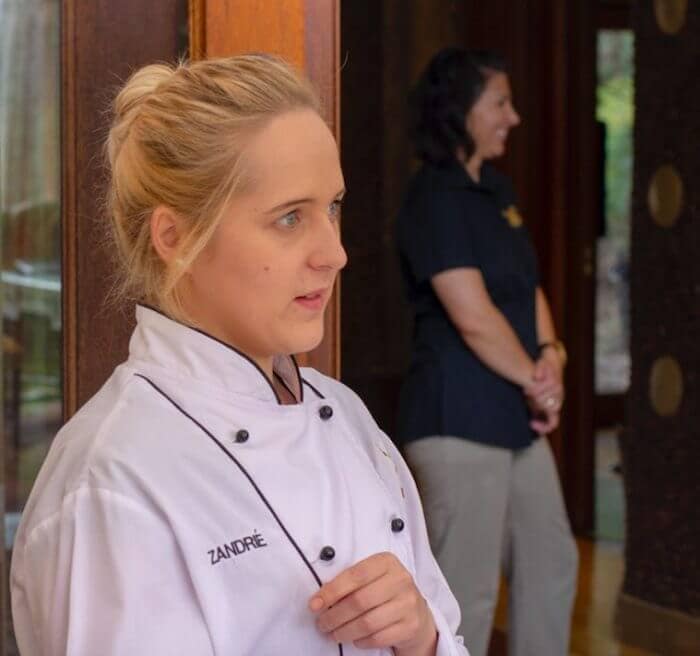 Chef Zandrie is very proud of her work at Jabulani
At first, it was a bit daunting for her to have to engage with guests for each meal, as our chefs are known to do, but that has now become one of the highlights of Chef Zandrie's day, as she can get a better personal idea of what their preferences are of food, which helps her make the right choices in what to offer during their stay.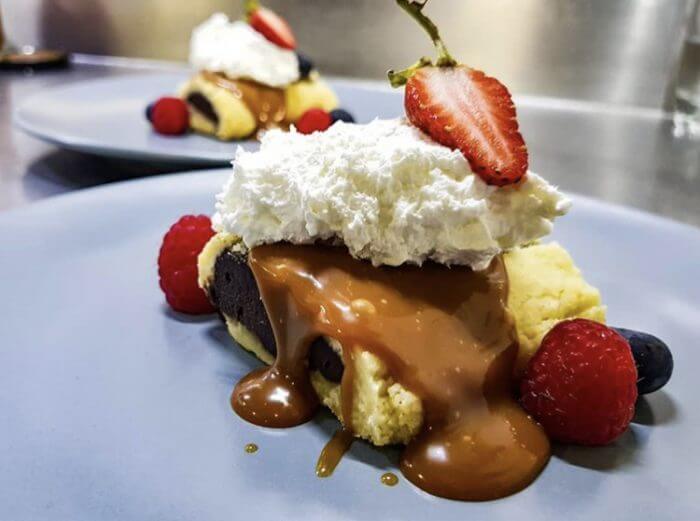 Chocolate and Caramel Pie by Chef Zandrie
Zandrie's favourite herbs to cook with are rosemary and thyme, her favourite vegetables are mushrooms, tomatoes, and broccoli, and her first choice of fruit to cook with is mango.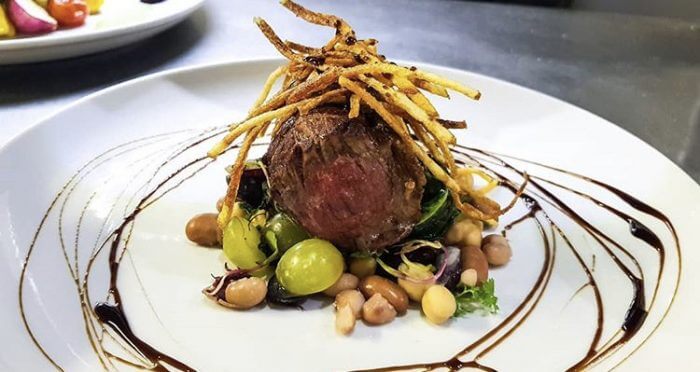 Lamb Rump cooked to perfection by Chef Zandrie
You will want to try Chef Zandrie's delicious risotto and definitely keep space for her tempting desserts.