Empowerment, Embroidery & Elephants with The JabuLadies!
by jabulani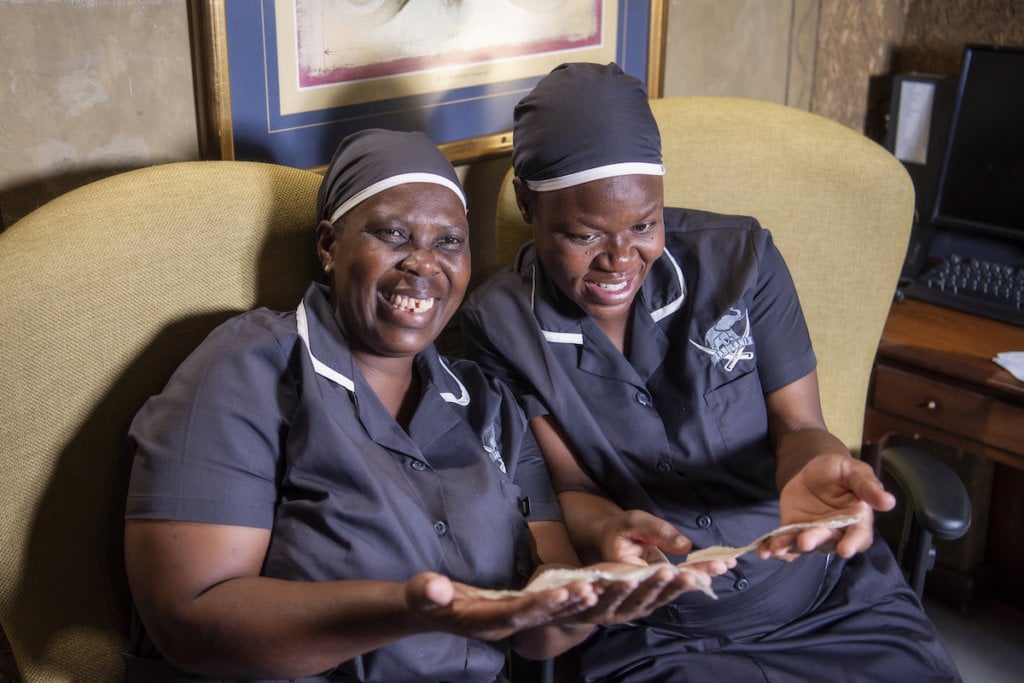 The JabuLadies are excitedly designing new elephant-inspired crafts.
The Jabulani Jabuladies project was initiated by Jabulani owner, Adine Roode, and aims to inspire, enlighten and empower women from our Jabulani team and their local communities to create a unique collection of hand-embroidered items. Their work provides an additional source of income, which in turn helps uplift their communities.
We held a new training session this month with JabuLadies project leader, Miriam Mahladisa, a long-time employee at Jabulani who assists with a variety of roles between our head office in Pretoria and the lodge in Hoedspruit. Miriam took to sharing her experience gained in embroidery, designing cloth bookmarks and placemats with elephant touches, with a new team of ladies – women who have also taken part in sustainability projects with HERD, such as the alien vegetation clearing and grasslands rehabilitation project.
We are eager to keep creating such opportunities as a way to provide our larger community with ways of empowering themselves through the lodge and orphanage, and to include more members of our society in the experience of the wilderness and elephant conservation and education.
Guests at Jabulani can purchase our bookmarks for R30 each and placemats for R90 each in our boutique or order with us via email: media@jabulanisafari.com
Previously, we have hosted training sessions with the fabulous ladies of the housekeeping department and enjoyed witnessing the skills-sharing and quality time together – including with some team members whom have been at Jabulani for almost 15 years. Together, we created embroidered turn-down gifts, with a story attached about the particular housekeeper who made each item, for guests at Jabulani.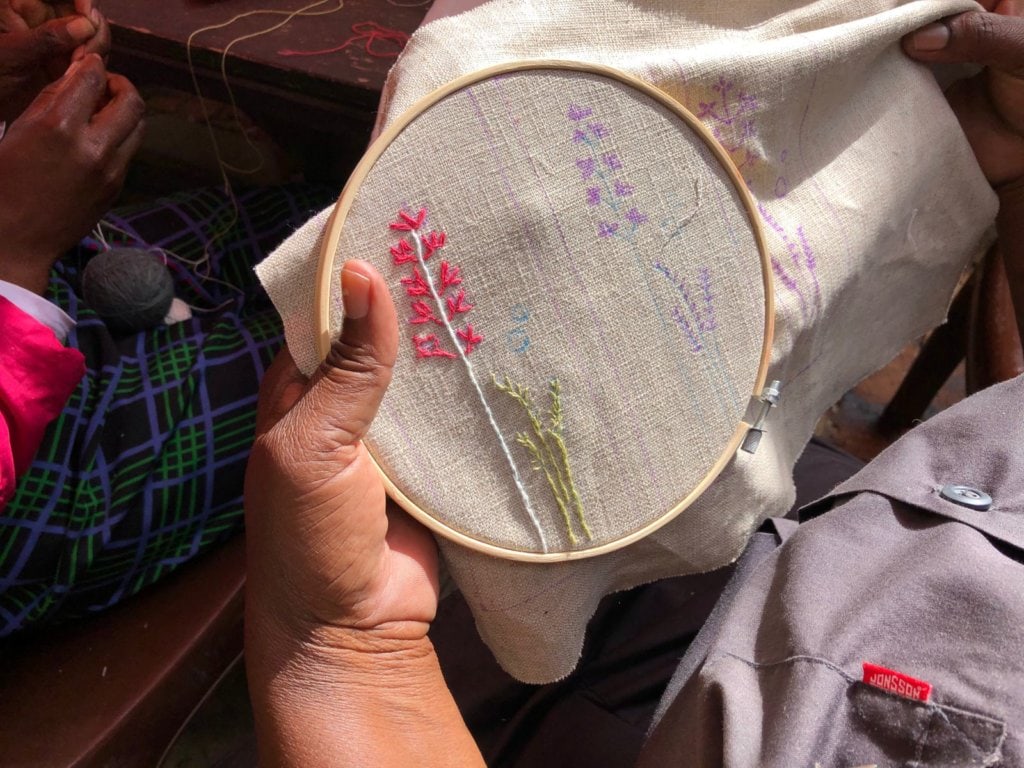 ---
Where It All Began…
It started with a vision. Adine Roode, owner of Jabulani, wished to create something beneficial and empowering. She wanted to spread awareness about the welfare of the wildlife in the areas surrounding Jabulani and the Greater Kruger and empower local women at the same time.
We gained a lot of guidance and support from local South Africans such as passionate embroiderer Kelly Fletcher, and Dana Biddle from Colourspun, a yarn supplier, as well as Emetia Pretorius who assisted with the initial development of the different products and concepts. Her vision was to create uniquely South African items using local fabric.
The products created by the Jabuladies will also serve to share knowledge and awareness about how protecting the wilderness and its animals can help to create valuable job opportunities through conservation and tourism – through sharing our wilderness and sustainability projects with the JabuLadies and by incorporating our local wildlife and environment into the visuals of the embroidered products.
Take your needle… and work at your pattern; it will come out a rose by and by. Life is like that – one stitch at a time taken patiently and the pattern will come out all right like the embroidery." – Oliver Wendell Holmes, Sr.