Connection of Relais & Châteaux Community of Chefs & Sommeliers
by jabulani
A Delicious Get-together of Africa's Finest Chefs & Sommeliers (if we don't say so ourselves…)
(Photos and coverage of the event courtesy of Tamlin Wightman and Relais and Châteaux)
Last week, our Executive Chef, Dylan Frost headed from the wild to the Winelands, for a day with some of Africa and the Indian Ocean's finest chefs and sommeliers – members of the Relais & Châteaux hotels, camps and lodges across the continent and islands.
At Delaire Graff Estate, between Stellenbosch and Franschhoek, a short drive from Cape Town, we sat down to discussions in "deliciousness" – as part of Relais & Châteaux's Delicious Journeys campaign. We brainstormed just what the word means to us, and we have shared a few to read, here:
For Chef Dylan, delicious means flavour! The combinations, the uniqueness, the richness and balance of different flavours. The way different ingredients are combined creates a story for both chef and diner – each ingredient telling a different story individually as well as one when combined as part of the whole.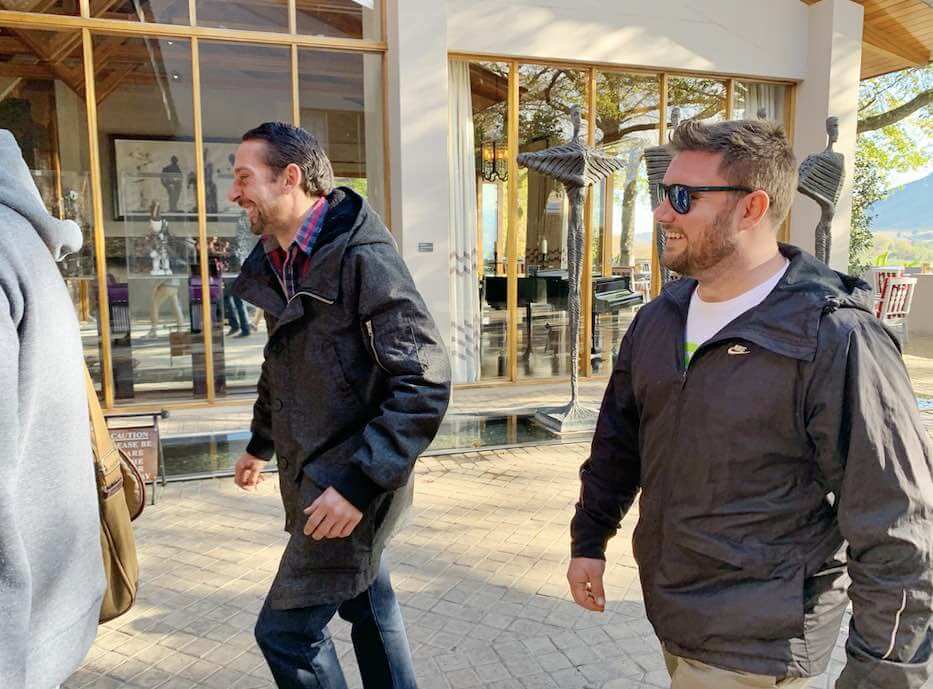 For Ellerman House's Peter Tempelhoff, delicious means simplicity, Grant Daniels – delicious is purpose, background and culture, and sommelier Manny Cabello, it means balance.
For Londolozi sommelier, Kim Drake, it's a feeling in a place, an emotion, and Executive Chef, Anna Ridegwell – it's simply sophisticated.
For The Cellars-Hohenort's Farrell Hirsch, Greenhouse Head Chef, it's joy. For Kyle, The Conservatory Sous Chef, it's the presentation and the creation of a memorable experience, and for Sommelier, Michelle, excitement and great service
For Esiweni Luxury Safari Lodge's Head Chef, John Roux delicious is fun and connection. For speaker, Jenny Handley, food judge and writer, it's authenticity, pride, being true to yourself and your ingredients.
For Royal Chundu sommelier, Dominic Muzya, it's creativity, connection and confidence, and Head Chef, George Nalisa – uniqueness. For 20 Degres Sud's Head Chef, Sanjeev Purahoo, happiness is delicious.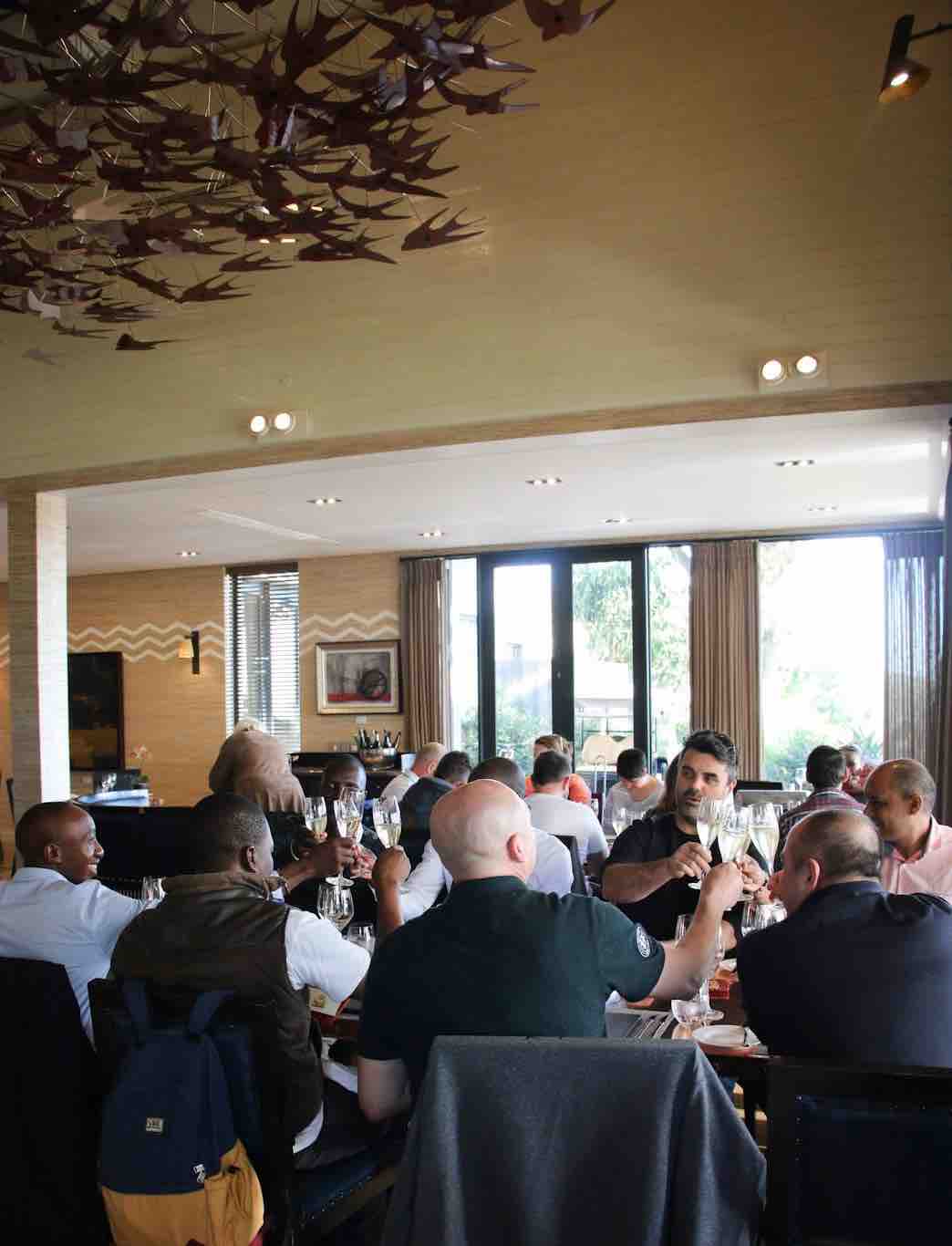 For Zarafa Camp's Head Chef, Kakole Assistant Mosiuoa – memories, culture, the origin of a dish, and for ol Donyo's Patrick Ojiambo – it's taste.
Delaire Graff Estate's Chefs: Kevin – the stories that a dish tells, the memories it ignites, Scott – the silent communication of ingredients, Virgil Kahn – the way all five senses are involved in harmony, and the mixing of different cultures, and Sommelier, Tendai Marisa, it's the way wine and food are paired, the way a chef unites with a sommelier.
FEELING INSPIRED
Chef Dylan has returned to the lodge with many new ideas, truly inspired by the new connections and lessons, by the beauty of the country, the incredible dishes from Delaire Graff Estate's Virgil Kahn at Indochine Restaurant, the magnificence of those wine tastings on the terrace, and the final farewells on the patio at Ellerman House in Cape Town.
This is the joy of belonging to something bigger than yourself – to a family, a community. Especially one so diverse, one that connects countries, cultures and terroirs of such variety, from Kenya to Kapama, Mauritius to Madagascar… Getting to exchange ideas and challenges, and to remember what it is that drives us as chefs, in particular, is essential.
Until next year, we'll be playing with new ways to pair food and wine, working on being more and more sustainable, finding ways to promote local produce and suppliers even more and focusing on what makes life delicious!
Food, wine, and good company.
Read more in the Relais & Châteaux Africa Blog > https://blog.relaischateauxafrica.com/simplicity-sincerity-with-africas-finest-chefs-somms/