The Making of a Birder at Jabulani – By Ranger Ruan Roos
by jabulani
Ranger Ruan writes…
Picture this. You just checked in at Jabulani, excited about finally sharing the same ground as some of the most iconic animals on the planet. Elephant, rhino, buffalo, lion and leopard could be around any corner. While you're sitting on the deck sipping your welcome drink, GM Stefan talks about the adventures ahead. But you can't help but notice the large grey bird sitting at the water's edge.
A flock of yellow birds are calling out while building their nests in the tree across the pond. A turquoise bird flashes before your eyes and perches on one of the tree stumps inside the dam. The birds are giving you a beautiful show and you can't help but interrupt Stefan to ask, "What bird is that?" Stefan points out the grey heron busy fishing, the black-masked weavers building their nests and the woodland kingfisher doing his iconic display and call.
Happily, you are guided to your suite, and as you cross the bridge you hear a bird calling in the distance… "Piet my vrou, Piet my vrou". Already invested, you ask, "What is that call?" You get a prompt response. That is a red-crested cuckoo. He is calling for rain.
You check into your room and while busy unpacking you hear a knock knock knock on your window. You see an odd looking bird with a large yellow beak that looks like a banana. You grab your phone and take a quick pic. "Where have I seen this bird before?" You ask yourself.
16:00 arrives and you meet at the main lodge where your butler and guide welcome you with a smile and snacks before your first game drive. As you get comfortable and and order a drink, you whip out your phone and call your guide. "What is this bird?" You ask. Meeting you with a grin, your guide explains, "That is a the southern yellow-billed hornbill, or Zazu from the Lion King." Ah! That's where you know him from.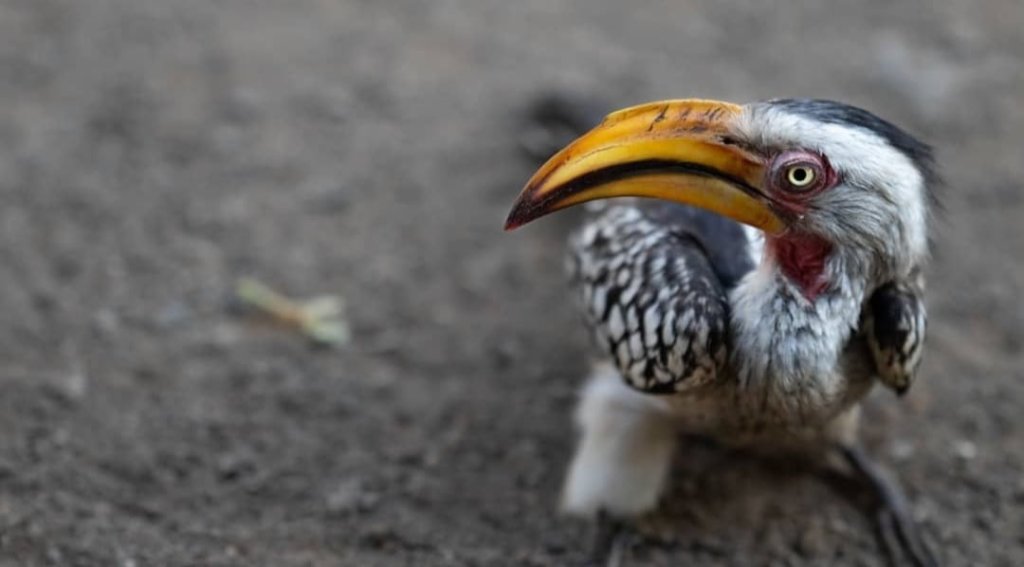 You get on the safari vehicle and head out for your safari drive. You can't help but notice all the amazing sounds coming from the bush. You see birds swooping around – brown, black, blue, pink and all the colours of the rainbow. Before you can stop yourself, you ask your guide, what is that? Your guide starts pointing out as many birds as possible.
And then you spot a magnificent male lion sleeping next to the dirt road… Amazed at the fact that he isn't bothered with our presence. You take out your camera and take a photograph. But while staring at the lion, you can't help but notice a strange feathered creature running behind the king of the jungle….
"What bird is that?" You ask.
With a smirk on their face, your guide turns around and tells you… "CONGRATULATIONS, YOU ARE OFFICIALLY A BIRDER!"