Amarula and Coffee Tiramisu, anyone?
by jabulani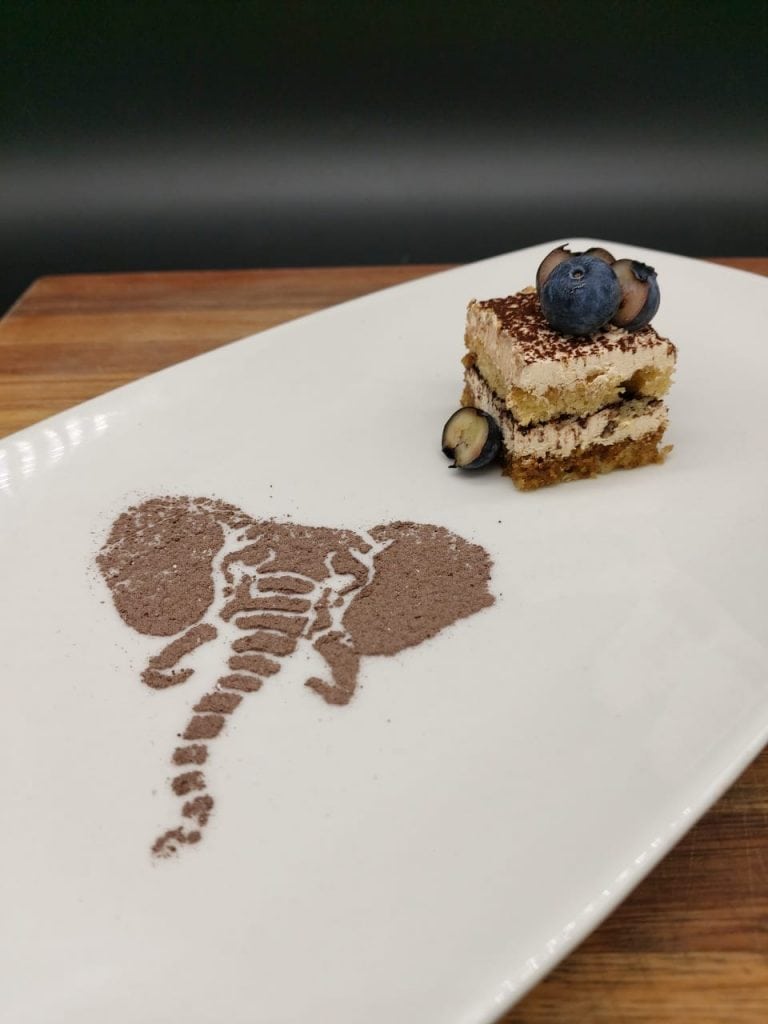 Amarula is loved by people from all over the world! The liqueur made from the African-grown Marula Fruit has a creamy, fruity flavour that fits well with a variant of flavour palate. We absolutely love using it in our kitchen at Jabulani for this reason as well as because of the brand ambassador at in the Jabulani herd, Sebakwe.
For the reason's above we have decided to bring you a range of different recipe's that is Amarula-Inspired.
Not, a lot of things go together as well as Amarula and Coffee, but what more do you want than having both flavours mixed in one delicious dessert.
Amarula and Coffee Tiramisu
by Chef Nerissa
Amarula Mousse
250 ml whipping cream
1 Tbs icing sugar
30 ml Amarula Creme Liqueur
Put cream and icing sugar in a mixer and mix until stiff peak. Slowly add Amarula Creme Liqueur while mixing on medium speed. Put in fridge until assembly of Tiramisu.
Vanilla Sponge
200g sugar
100g of butter
2 eggs
2 teaspoons of vanilla extract
190g of flour
2 teaspoons of baking powder
200ml of milk
Preheat the oven to 180°C. Grease and line your cake tin. Cream sugar and 100g of butter together until pale and fluffy. Beat in two eggs, one at a time, until combined. Stir in two teaspoons of vanilla extract. Combine flour and baking powder. Beat into the butter mixture.
Stir in milk until smooth.
Transfer to the prepared tin and bake for 30-40 minutes until a skewer inserted into the centre comes out clean. Set aside to cool down. Once it's cooled down cut offsides and cut into 2mm horizontal layers which will be used in assembling the dessert.
Coffee Mixture
Make 1 cup (250 ml) of espresso and add 1 tsp os sugar ( depending on how sweet you want your dessert you can always add more) and put the coffee mixture into a flat pan to be able to soak vanilla sponge easily.
Assembly of the dessert
First, I line my mould I'm building my dessert in with wax paper to be able to remove it from the mould easily. Then I soak my first layer of vanilla sponge in my coffee mixture (careful to not break the sponge) and place it into my prepared mould.
Add Amarula Mousse on top of vanilla sponge (depending on how thick you want your layers) and spread out evenly.
Then take some cocoa powder and sift it over to give it a more intense colour. Repeat until your satisfied with the number of layers. Place in the fridge for 3 hours to set.
Cut into slices and serve.