A Soulful Safari for Kids at Jabulani with JabuJuniors
by jabulani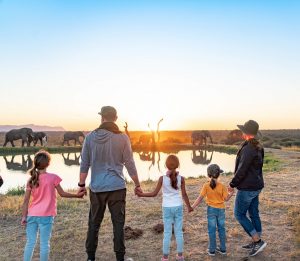 Let's go, it's time for an adventure
"If we want children to flourish, to become truly empowered, then let us allow them to love the earth before we ask them to save it. Perhaps this is what Thoreau had in mind when he said, "the more slowly trees grow at first, the sounder they are at the core, and I think the same is true of human beings." – David Sobel
When we're young, our minds are like sieves, absorbing all wild and wonderful things about the ever-growing world around us. Our values and impressions are still forming, nurtured by the people and places we encounter. Nature has always been the greatest nurturer of minds and bodies, with a world of lessons and feathery things to listen to and tall trees offering themselves for sleepouts. The books and films we gravitate to as children speak to nature as an important teacher and friend through various stories: tall bean stalks, talking bears finding honey in trees, rabbits wearing blue jackets and puddle ducks wearing bonnets, mermaids and singing crabs, lion cubs on adventures with meerkats and warthogs…
Nature and the animal kingdom are long-held keepers of excitement, possibility, knowledge and fun. A kid's paradise where anything is possible and winding paths lead to great wonderlands.
We have witnessed this potential of the wilderness to touch the hearts and minds of the youngest of our guests at Jabulani and created the JabuJuniors programme to give our young safari-goers the chance to experience South African wildlife and to dig deeper into the fun world of soulful conservation.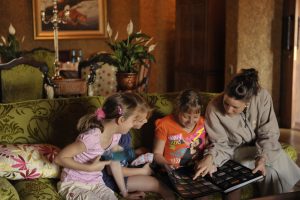 On safari with us they can become mini rangers, conservationists or creatives. Your children have the opportunity to become JabuJuniors Conservationists in the making or to be accredited in our JabuJuniors Ranger Academy; taking home personalised certificates to remember their Jabulani and South African wildlife experience for many years to come.
Take a look at the world of adventure and fun that awaits them with our JabuJuniors Programme!
JabuJuniors Conservationists
Aquaponics tour: Learn about the world of aquaculture and responsible tourism
World of Worms: Get wiggly with us!
World of Elephants: Learn all about the remarkable Anatomy of Elephants with our elephant carers
Elephant Dung Research: Assist our elephant care team carry out vital research in monitoring the stress levels of the Jabulani herd compared to wild herds of Kapama
Elephant Dung Throwing Challenge
Learn how we make Compost
Make your own Elephant Dung Paper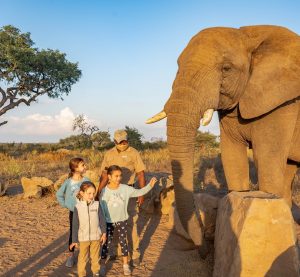 JabuJuniors RANGER ACADEMY
Orienteering (learn to find your way home in the wild) Survival Tips for the Bush
Animal Tracks Identification: Learn how to identify the trails of wild animals
LandRover Orientation
Learn about the Big Five and Ugly Five on Safari
Seeds and Pods: Learn how even the tallest tree comes from a small beginning
Discover our African Skies: Stargazing
Bird Watching & Identification
Flowerpower: Learn about different plants and their medicinal uses
Bug Search: For the adventurous JabuJuniors
Learn basic Shangaan (local language)
Mammal Behaviour Lessons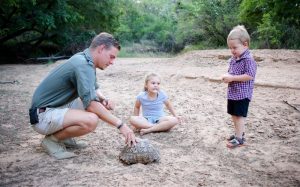 JabuJuniors CREATIVE KIDS
Elephant biscuit decorating
Design your own elephant pizza
Make your African animal T-shirt
Spoor casting (painting etc.)
Various arts and crafts activity
Our JabuJuniors programme caters for safari-goers six years and older and is available at any time – there are no time restrictions.
An African safari shared with family will be etched into your heart for a lifetime.
Your family can choose to stay at our exclusive-use Zindoga Villa which welcomes children of all ages and is an ideal size for multi-generational families to share the Jabulani experience. As the villa sleeps up to nine persons and is booked on a sole use basis, it gives flexibility in your family's sleeping arrangements.
Parents are able to spend quality time with one another, as our team will ensure that the little ones are entertained and happy at all times. The Jabulani chefs provide custom-made menus for kids and are always ready to whip up a dish that they may be missing from home.
Contact us for more information
Tel: (+27) 12 460 5606
Email: res@jabulanisafari.com