SATSA's Guidelines to Ethical and Responsible Tourism – Jabulani
by jabulani
Tourism can be a tool to build a nation, a way out of poverty, a means of upskilling communities and conserving the environment and wildlife. It is one of the greatest gifts of our country, South Africa, that we are so blessed with natural beauty – beauty that calls people from all around the world to see it for themselves. But tourism can also be destructive; it can harm, it can isolate, and it can corrupt.
A Guide for a Better World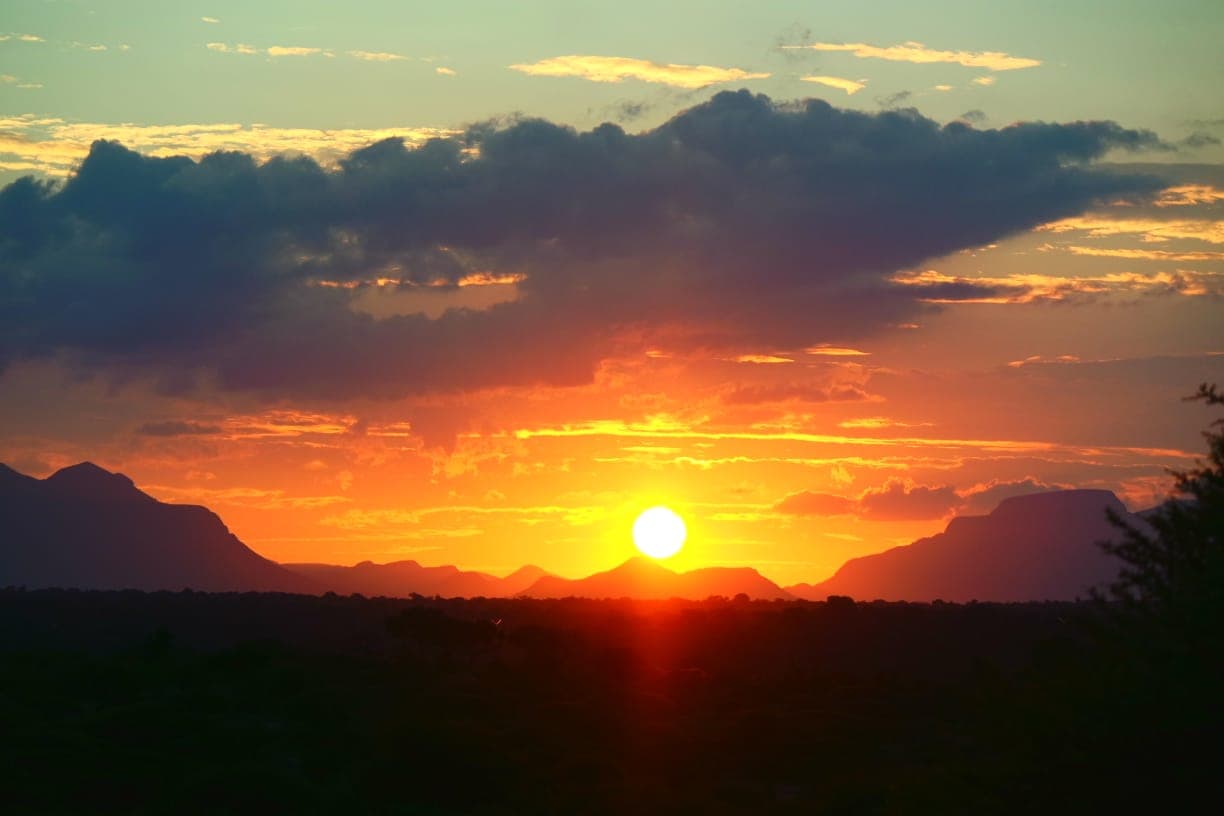 In October 2019, the Southern Africa Tourism Services Association (SATSA) released their proposed guidelines for human-animal interactions in "Captive Wildlife Tourist Attractions & Activities" within South Africa.
SATSA is a member-driven credibility association that strives to set the highest standards in the tourism industry. Their new guide was developed with input from tourism industry stakeholders for application in the tourism industry.
The guidelines have been created to assist the tourism industry in making informed decisions, based on sound societal values and mores, to support ethical practices for captive wildlife. It is a tool of transformation, calling for a more compassionate and moral stance on human-animal interactions in South Africa. "The interests of animals should not be subordinate to the benefits humans derive from their existence." – SATSA
Here is the TOOL that SATSA compiled, which we fully support.
Their Guide was created to determine where to "draw the line in the sand" using a practical ethical approach based on a current snapshot-in-time of the captive wildlife attraction tourism industry.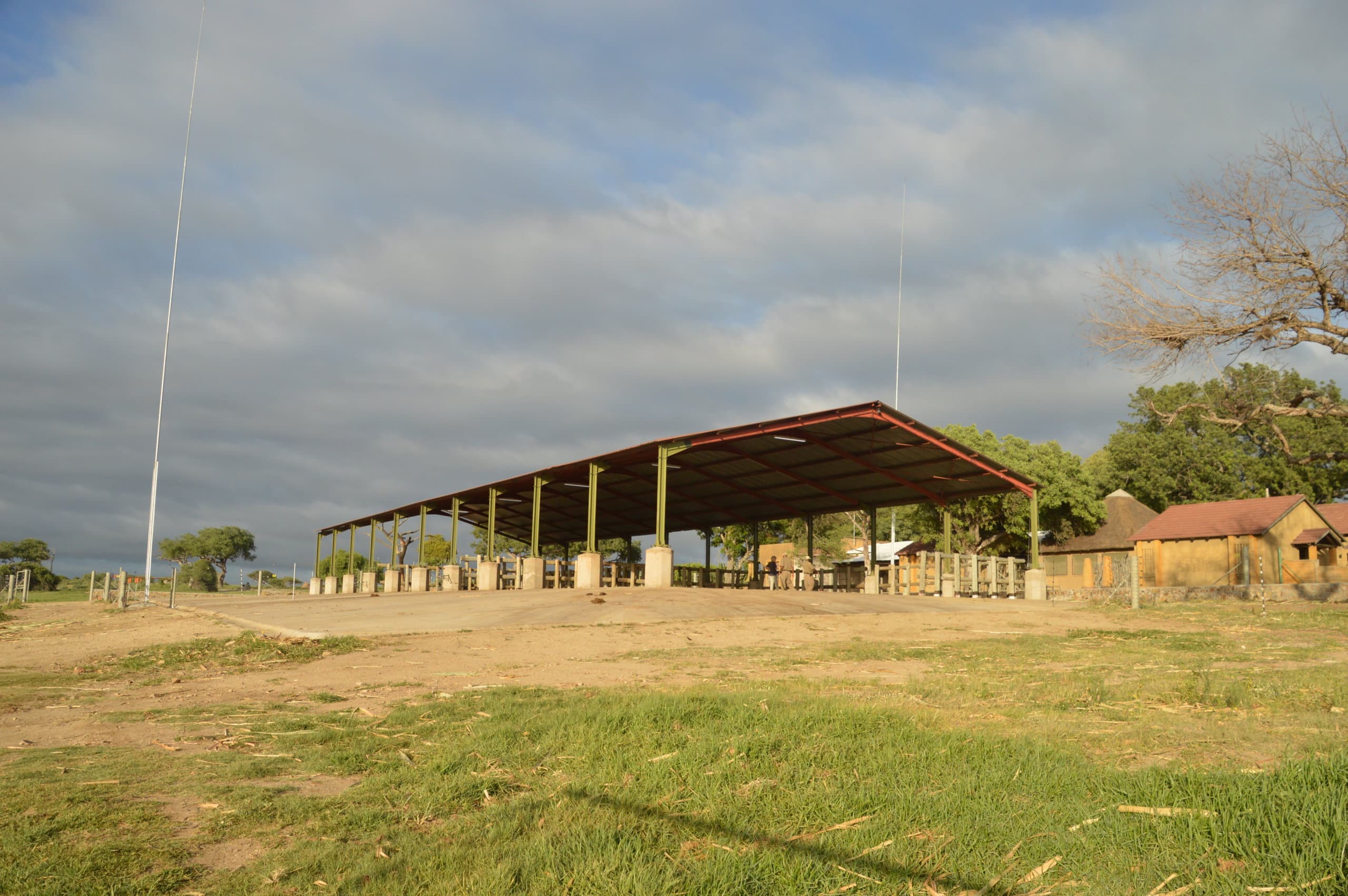 Increasing knowledge, improved understanding, and heightened moral sensitivity, from both travellers and travel agents alike, has positively influenced their decisions as to which tourist establishments they should support based on their practice and behaviour towards captive animals. We believe this evolution of the conscious traveller is extremely positive for our tourism industry overall.
As members of SATSA, and committed to the conservation of endangered wildlife, specifically elephants, we sit in the "support" structure of their step by step Guidelines. The Jabulani elephant herd are referred to as "semi-captive" rather than "captive" (though we prefer the warmer term semi-wild!) as they spend their daylight hours foraging in the Kapama Game reserve, returning in the evenings to the comfort and protection of their clean stables, stocked with fresh water and freshly cut Bana grass, which they enjoy.

The Jabulani Elephant Experience 
The elephants in the Jabulani herd were brought into our care because they were ill, injured, orphaned, rescued, or abandoned due to human-animal conflict. We have made the commitment to provide them with a home for life, as part of our recognised conservation programme, in an environment that is stable, familiar, and has a high level of care and protection. As young animals in Zimbabwe, they were trained to respond to human guidance and developed relationships with their carers. This ongoing support that we provide, allows the carers to shepherd them through the bush, guiding them away from potentially risky encounters with other wild elephants and lions, which roam the area.
Our understanding of the herd, and knowing where they are, and how they behave when roaming the veld, allows us to provide a unique opportunity for tourists to experience the life and ways of elephants that is unique in the world. This creates a deep knowledge and understanding in the guests of elephants, and what is needed to conserve them, and many of our guests are highly influential in societies around the world. Our guests not only provide the means for us to continue to provide this high level of care for the lifetimes of the animals, but they also become ambassadors for the conservation of elephants and African wildlife in general. Importantly, as part of being a responsible tourism operation, we emphasise investment and beneficiation for the local community in the area, through providing meaningful jobs with career pathing, and supporting and developing skills for local entrepreneurs. Our associated Trust focuses on supporting women in-home industry associated with elephants, and investing in youth development with a focus on environmental education and conservation awareness.   Our approach is for low-intensity high-value tourism, which reduces the risk or impact on the elephants, and also reduces our overall environmental footprint required to support our elephants.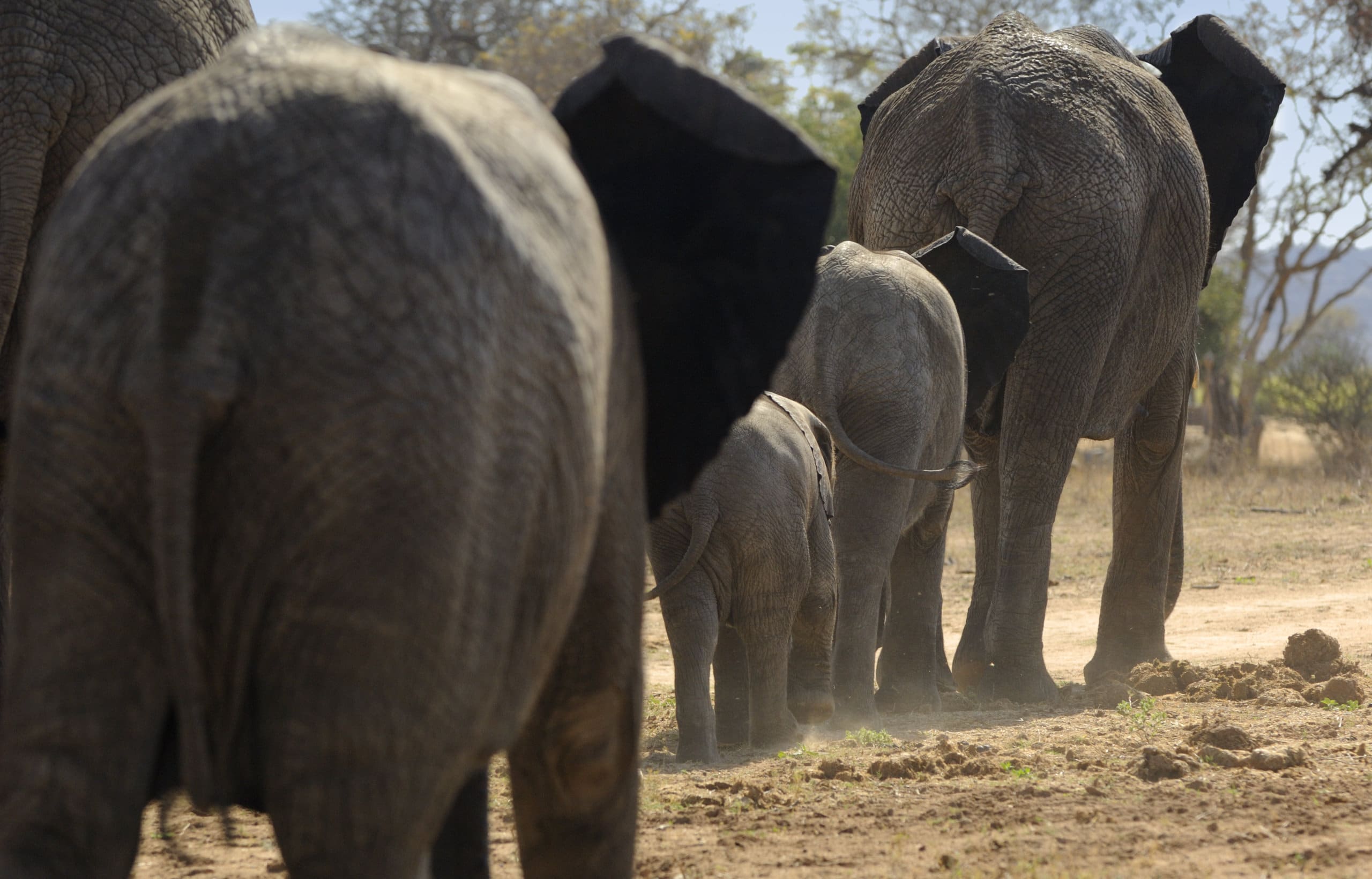 At Jabulani, guests get the opportunity to observe elephants in their natu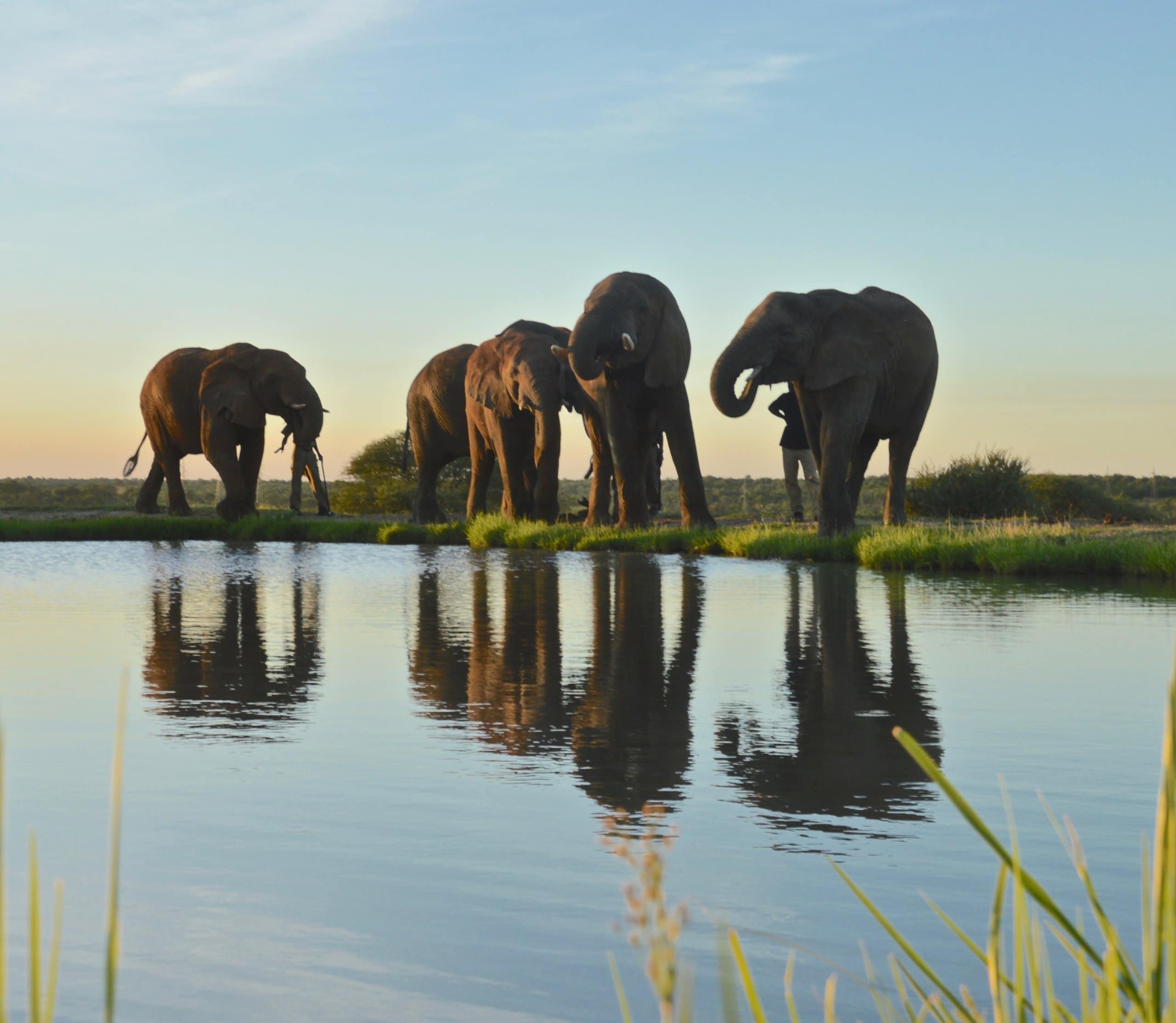 many fascinating characteristics and biology of elephants. One of the older elephants, under the care and guidance of our elephant carers, is guided to a location known by the elephant, who is unrestrained, able to move freely, and at any time can choose to move away into the open veld. The interaction is extremely respectful, with a division between the guest and the elephant, and the carer explains how well elephants are adapted to life in the wilds of Africa, about their physical structures, their physiology, and their behaviour. During the experience, guests may only briefly touch the trunk of the elephant if the elephant allows it, which gives a real sense of the uniqueness of the African elephant, through feeling their tough, wrinkled skin, and embodies a real sense of awe and respect for these gentle giants. There is one interaction per day, which normally last at most one hour, and is highly regulated and controlled, with a maximum of eight people (average six) people on a day benefiting from the experience, and the carers end the interaction at any sign of discomfort from the elephant or unacceptable behaviour from a guest. The remainder of any sightings of the elephants are seen from afar, as they continue with their days activities, out walking, foraging, and drinking in the wild. 
What about the babies?
The Jabulani herd is contracepted using immunocontraception, which has been shown to have no adverse effect on wild elephants. There is no breeding of the Jabulani herd, and no babies born into captivity.
HERD, South Africa's first dedicated elephant orphanage, was built to provide rehabilitation for displaced or orphaned elephants, as poaching and human-elephant conflict is growing in South Africa. This dedicated facility was built to the highest standards with all the necessary approvals, and we take in a limited number of orphans when called on by conservation agencies to assist. Having the Jabulani herd provides us with the opportunity to introduce the orphans into a structured herd, as they cannot be reintroduced to the wild alone. The orphans also provide for the Jabulani females to interact and care for babies, as we do not allow them to breed themselves.
In order to facilitate the herd introduction over time, the HERD facility is adjacent to the Jabulani compound, meaning that the elephants can gain familiarity with each other over time, making the integration into the herd simpler. HERD's visitation restrictions are strict, with restricted and limited access. There is a viewing deck a short distance away from the nurseries, which provides observations to explain the caring of the orphans, and the integration process between the orphanage and the Jabulani herd. No visitor is allowed to access the orphans at HERD, or to interact directly with the orphans. Only their dedicated carers and the HERD management team are permitted, and only when necessary and required by the strict caring protocols. The orphanage is the babies' place to heal, recuperate, and gather strength and wellbeing for their new lives with a herd of their own, next door.
Going Forward
Our long-term objective will be to release the elephants back into the wild, once the herd numbers have grown, as they will naturally divide into two herds. However, sourcing and securing the correct wilderness reserve with no tourism trade is key to a successful integration, as they are too familiar with, and comfortable with, humans for free-roaming in areas with regular contact with people. Our ultimate goal, where possible, is to rehabilitate and rewild rescued elephants brought into our care. We work alongside many well-respected elephant advisors who are experts in reintegration processes and working with us towards our long-term goals.
Echoing our sentiments, SATSA is calling for growth in true conservation or preservation animal facilities, and a decline in destructive captive and interactive animal attractions. While SATSA and its guide have no regulative or legislative power, we stand by and support the association in moving toward a more environmentally conscious and respectful society, and working to improve the lives of the wildlife for which we are custodians. Jabulani is committed to protecting and nurturing the elephants in our care, and to ensuring that real and tangible benefits from our operation can be demonstrated for conservation, as well as broad beneficiation from sustainable and ethical ecotourism.