A Coming Together of Elephants & Carers This World Health Day
by jabulani
A Meeting of People Who Care
African elephants and the wilderness they roam through are part of our national pride and shared home, but not everyone in South Africa has the opportunity to witness these gentle giants and the expanses of natural Big 5 bush in person. These first-hand experiences are vital for changing the way people perceive wildlife and their significance, they are vital in helping create understanding and compassion, excitement and wonder at the natural world and animal kingdom.
We wanted to share the experience of meeting an elephant up close with a different kind of carer than the one we're used to – a meeting of elephant carers and health care workers from our neighbouring community. We wanted to share the experience of caring and what it takes, whether for humans or elephants, on this special day, World Health Day.
Having worked with the incredible people at Hlokomela (close to us in Hoedspruit) before through our lodge and seen the work that they do with their clinics, we invited six health care workers from their community to join us in a new kind of encounter.
Hlokomela, meaning "to care" in Sepedi, is an HIV and AIDS educational and treatment programme nearby that helps workers, including foreign migrants, in the agriculture, nature conservation and tourism sectors in the Greater Kruger to Canyons area in Limpopo and Mpumalanga. Hlokomela aims to reduce HIV vulnerability through peer education, raising of awareness, prevention and treatment.
Today the caregivers arrived in their Hlokomela bus and joined us for a morning with Jabulani and Sebakwe, in a respectful elephant experience. It was an amazing experience with the ladies in pink, with our Ranger Jason capturing the moments on camera, as our own elephant carer, Godknows introduced the two bulls to the team.
The joy and awe from the ladies getting to feel safe and comfortable beside these great animals, while learning more about them, was incredibly heartwarming. Jabulani and Sebakwe were excellent hosts and enjoyed tasty nutritious pellets from the ladies before heading back into the bush to meet up with the herd for the day.
We are excited for the ladies to take their experiences back home with them and spread awareness about the work of caring for elephants, the need to protect these animals and their habitat, and the value that they hold naturally in the environment and that they bring to tourism and job creation.
Caring for the orphan babies at HERD elephant orphanage next to us requires as much dedication, perseverance, tenacity, love and knowledge as caring for humans, as these health care workers have continued to do in an especially difficult time in the world, as COVID-19 hit.
It was an absolute honour and joy to be able to host them today, and we are excited to expand this experience and offer it to even more health care workers in the future, to share with those who care. We will be launching a project for you to join us in helping by sponsoring an elephant experience for a group of 4 health care workers. More information coming soon!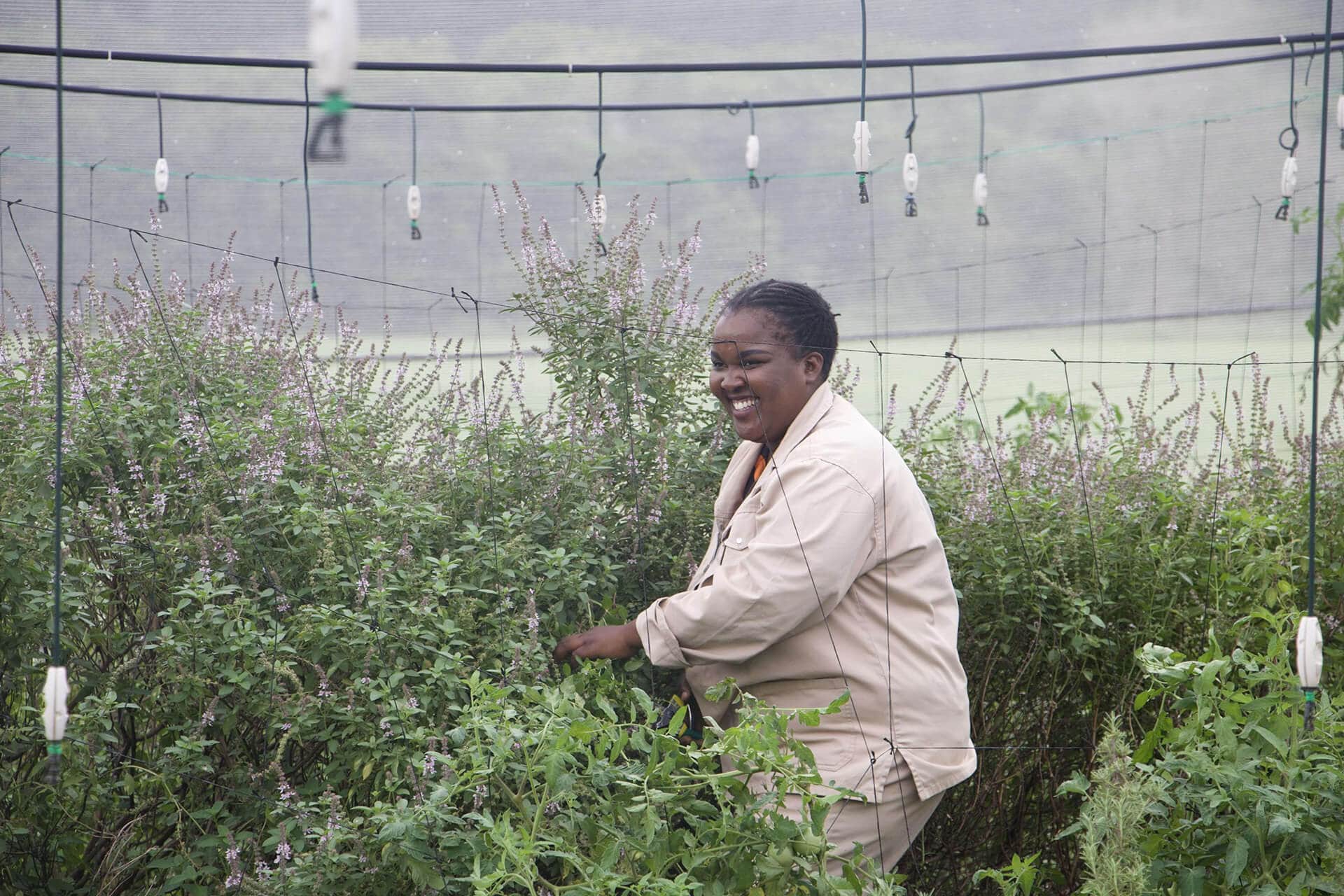 Hlokomela has been running successfully for the past 11 years and reaches an estimated 25 000 people each year through its different activities and services. Their vision is to create a culture of caring that empowers all and their mission: to provide quality, all-inclusive health care to everyone around them.
Hlokomela's services extend to permanent and seasonal workers in the area and workers and their families in the Hoedspruit community, as well as to a number of employees on private nature reserves adjacent to the Kruger National Park.
As part of their health care services, they work to provide awareness, treatment and care to people in the community, including for HIV/AIDS. They have set up almost a hundred care givers (Nompilos) who work on farms and at hotspot areas such as shebeens, truck stops and taxi ranks to carry out this role. Community dialogues are also used to create awareness. Mobile HIV Testing Services (HTS) offer free HIV testing to 31 000 people per year.
Read more in our blog: A Heartwarming Visit to Hlokomela & the Hoedspruit Community