5 Experiences for Dads at Jabulani
by jabulani
There are all kinds of Dads in the world. Fathers whose hearts beat, whose minds work and whose souls tick in different ways. While one dad might like the rough and tumble adventure approach to life, fearless and always fascinated, another might prefer the inside of the wine cellar, tasting new vintages and meals savouring the terroir… But we're quite certain that there is something for each breed of father at Jabulani. We've compiled five kinds of experiences – let us know which one speaks to you and which ones you'd add to the mix.
From all of us at Jabulani, we wish you a Happy Father's Day and hope to see you and your herd soon.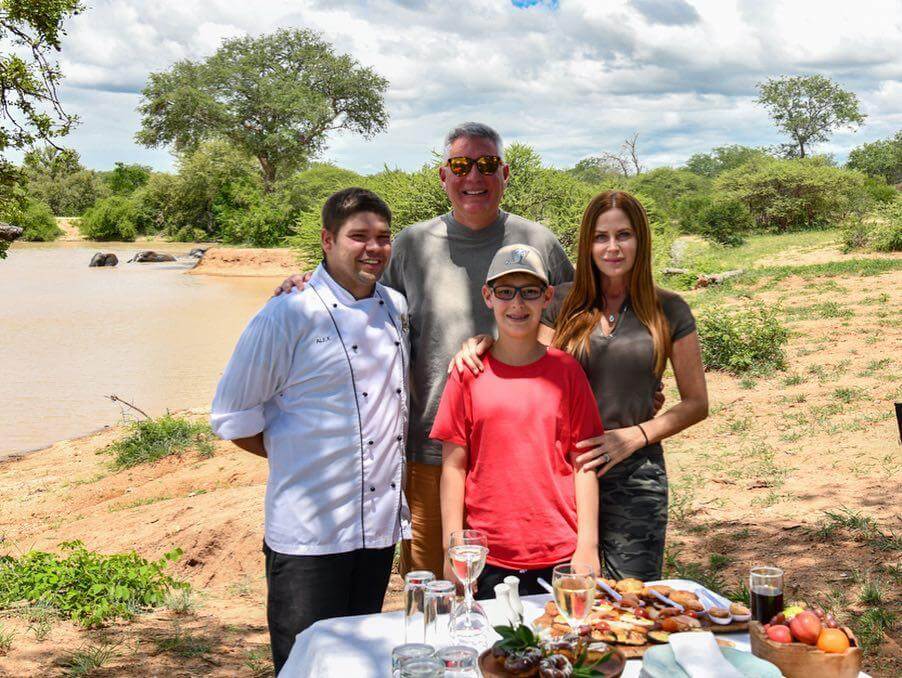 The Five Dads of Jabulani 
Safari Dad
Game drives all day! This is for the father who arrives in his well-worn khakis, with a camera in one hand, binocs in the other, and the look of adventure in his eyes. The front seat of the game vehicle is where he'll want to be. And when he's not there, out in the reserve, it's all he's thinking about – other than his family, of course. Jabulani's game drives give Dad the attention he deserves, since they are intensely personal and exclusive, conducted by experienced and knowledgeable rangers in open, custom-built safari vehicles in a private reserve. Experience day and night game drives, without any time restrictions.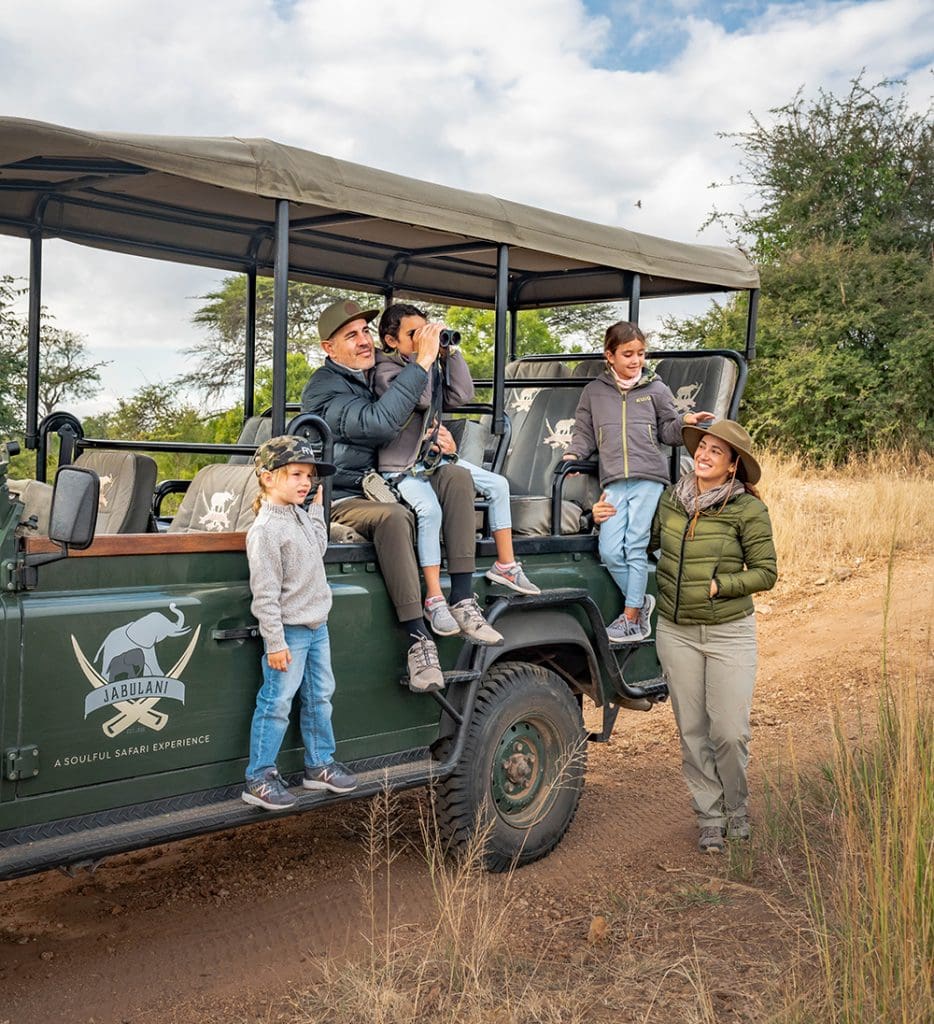 Get-going Dad
This dad wants to move! Preferably on foot, feeling the earth beneath his boots and the adrenaline pulsing through his body as he meets the wild ones of the African bush up-close. With a ranger leading the way, Dad can focus on the exhilaration of being so close to nature, immersed in the sounds and smells of Africa, while getting physical.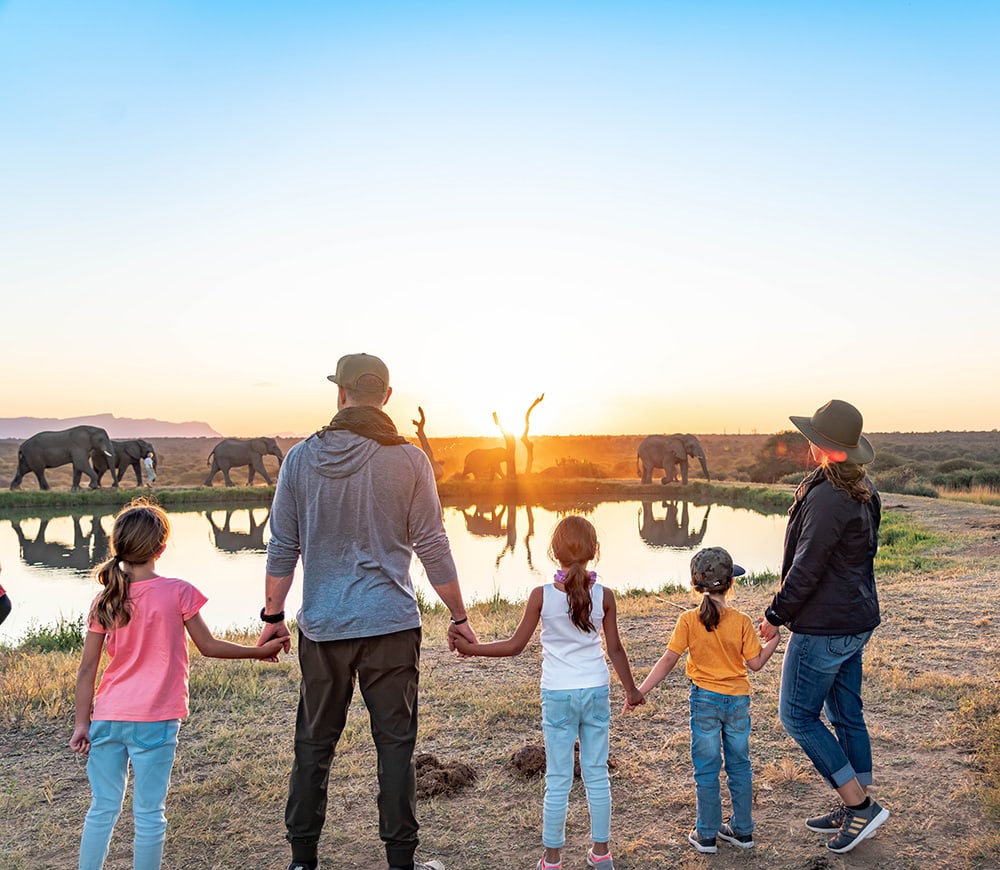 Twitcher Dad
This Dad has his birding checklist open and ear-marked on the flight in, scouting through the potential new species he's about to see for himself. Our rangers are just as fanatical about the more than 350 bird species soaring, tweeting and perching in the Kapama reserve and will help the birder in the family spot, identify and tick off as many new names as possible. Such as the beautiful violet-backed starling, saddle-billed stork, red-billed ox-pecker, purple-crested turaco, malachite kingfisher, little bee-eater, lilac-breasted roller or cardinal woodpecker.

Feet-up Dad
It's hard work being a parent. But then again, some Dads just prefer to be pampered. Fathers in need of down-time, a little respite in the wild, follow the winding path to the spa for relaxation in the open-sided boma, with nature's sounds as the music to accompany your massage. Return to your suite or villa – no need to get out of your gown – and put your feet up by the pool or four-poster bed, looking out at the visiting birdlife or antelope.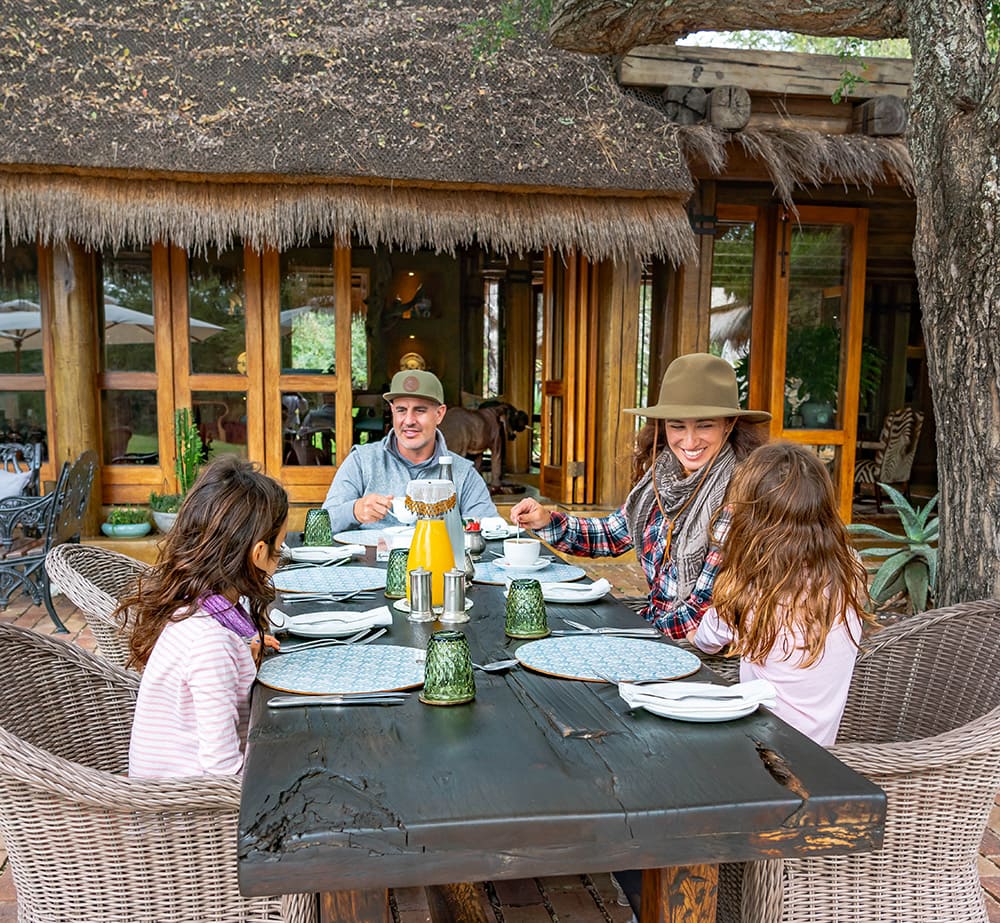 Foodie Dad
Chef's best friend dad, we welcome you! Follow us to the dining room, or out into the wilderness for picnics, bush breakfasts and sundowner canapés with the Jabulani herd. As a Relais & Châteaux lodge, gastronomy is an essential part of the Jabulani experience, with creativity, soulfulness and a sense of place and focus on freshness, sustainability and seasonality infusing each dish. Culinary Dad will be in his element, with personalised butler service, fine wines and limitless G&Ts and a new menu created by the chef on duty every day.
Lastly, Dad, feel free to join the kids on the special JabuJuniors Programme, or leave the children to play on their own while you opt for your own adventure. Families with children under 12 years can stay in the exclusive-use Zindoga Villa. The Villa can accommodate a maximum of 6 adults and 2 children under the age of 12 years. In our luxury suites, however, we accept children over 12 only.