'1 CHEF, 1 INGREDIENT'- CHEF DYLAN FROST GRASPS THE BOER PAMPOEN
by jabulani
Our Executive chef, Dylan Frost, selected the "Boer Pumpkin" as his selected ingredient for the Relais & Chateaux "One Chef, One Ingredient" campaign in support of Slow Food.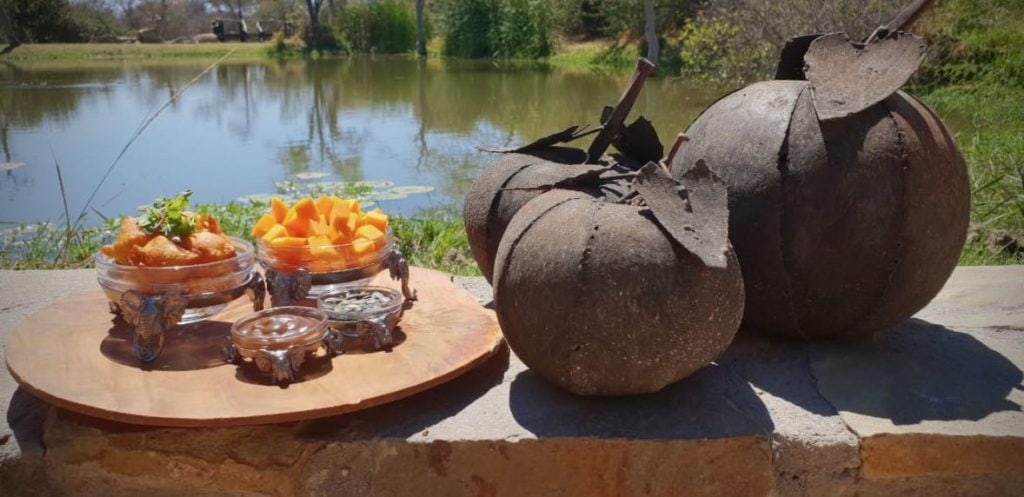 This campaign objective is to highlight the importance of chef's embracing their unique ingredients that not only form part of their heritage, but that are commonly used in their home countries. In our case, the pumpkin is a very common ingredient in South Africa. However, there are new hybrid versions, that farmers are growing, which area always faster and more cost effective to grow. This has created a threat to the production of the classic and organic Boer pumpkin (or commonly known as pumpkin).
The Slow Food global objective is to save endangered foods and defend gastronomic traditions, something that we, at  Jabulani Safaris, feel very passionate about.
Chef Dylan shares his passion for this wonderful ingredient, in this video clip produced by Relais & Cheataux:
(See further below for a quick and easy recipe, that Chef Dylan has shared with us)
One of Chef Dylan's favourite snacks he likes to make, is the Pumpkin Fritter.
He has kindly shared his secret recipe with us here, enjoy!